The Magic of Kinako (Roasted Soy Bean Flour)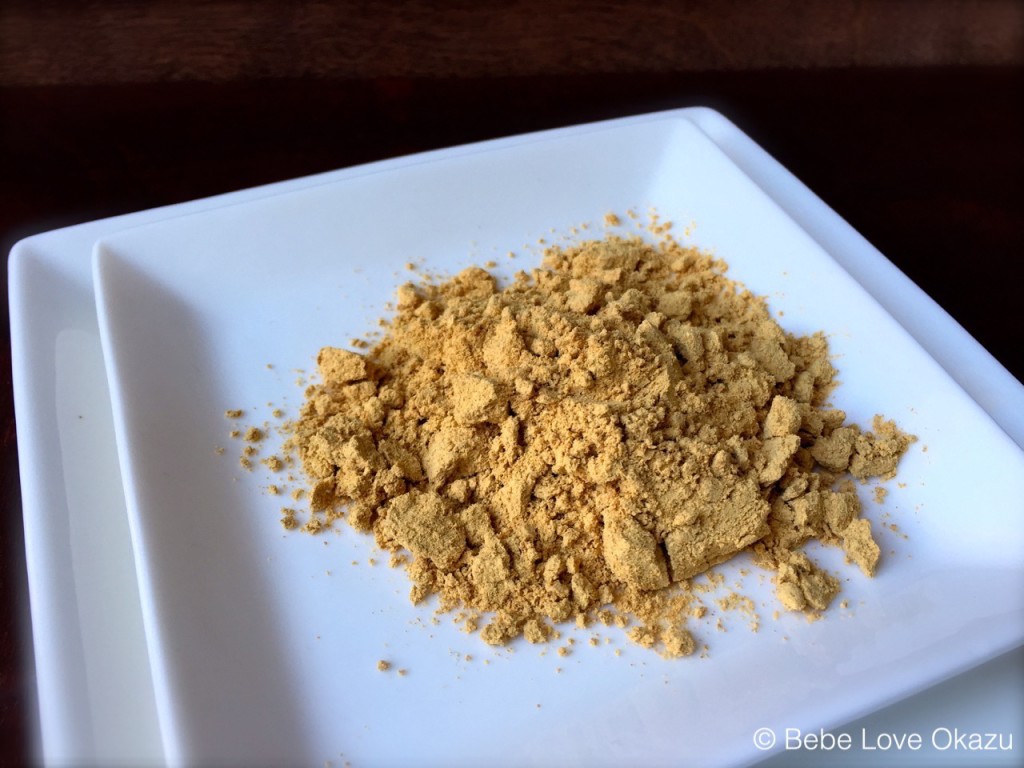 As a kid, one of my favorite Japanese foods was sweetened kinako, or roasted soy bean flour. Of course, back then, I had no clue as to what the dry, golden brown, powdery flour-like substance called kinako was, other than the fact that my mom said it was made from soy, but to me, it was magical.
It was the most delicious food ever, especially when my mom dusted fresh warm mochi with sweetened kinako.
The sugary sweetness of the kinako, combined with its natural toasty flavor was addictive, to say the least. I remember licking sweetened kinako straight from the bowl. Not surprisingly, Bebe is just like me.
One of her favorite snacks right now (aside from strawberry Pokey Sticks and fruit gummies) is mochi with sweet kinako. I often catch her licking her fingers to try and eat every last bit of any leftover sweetened kinako in her bowl.
It wasn't until much later in life that I learned that kinako was simply unsweetened, roasted, soy bean flour. It turns out that soy bean flour can be purchased at health food stores (try Sprouts or Whole Foods), and then kinako can be made at home by simply roasting the soy bean flour in a pan over the stove.
Alternatively, if you're feeling adventurous, you can even make kinako from scratch! Soy beans can be roasted in a hot pan, then ground in a food processor.
Unfortunately, I'm not very adventurous. Just like my mom, I buy pre-roasted, unsweetened soy bean flour at our local Japanese market. It is conveniently packaged in a small bag that can be stored in the pantry for a few weeks, or in the refrigerator or freezer for much longer.
To make sweetened kinako, simply mix equal parts of kinako and granulated white sugar. Of course, the amount of sugar can be adjusted to suit your palate. My recipe post on sweetened kinako is available here.
For more information regarding kinako, or roasted soy bean flour, check out my kinako article, "Ingredient Spotlight: Five Ways to Use Kinako" on About.com here.