Desserts for Japanese Childrens Day 2014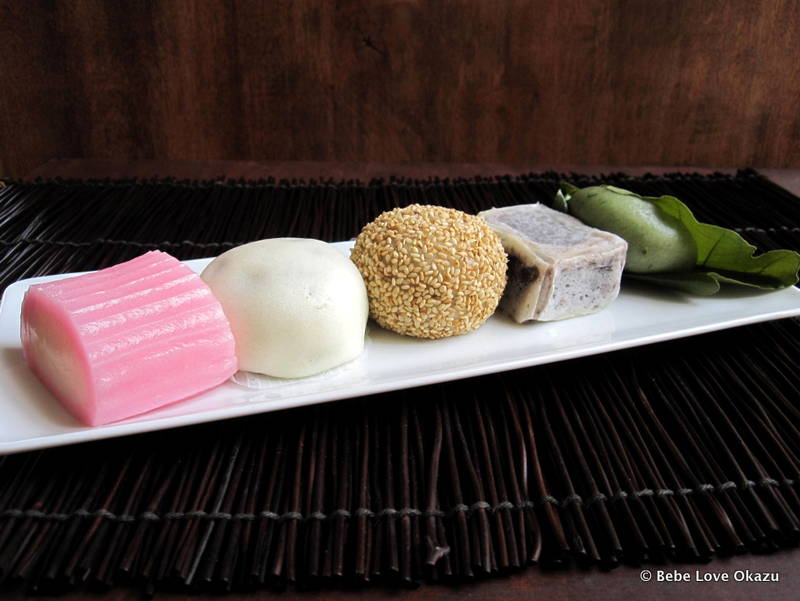 Happy Japanese Children's Day! May 5th is Kodomo No Hi, also known as Boys' Day. It's a day for celebrating the well-being, happiness and health of all children in our family.
To celebrate Children's Day, Bebe and I kept things simple. Since our favorite Japanese restaurant is closed on Mondays, instead we went to our local Japanese supermarket to grab a bite to eat in their amazing food court. Bebe feasted on her favorite cold zaru udon noodles and tempura shrimp, while I opted for hot kitsune udon to nurture a sore throat. After lunch, Bebe had the chance to select a mochi (rice cake) dessert of her choice. She chose the raspberry mille feuille mochi. This is something new and modern with cream filled mochi. Apparently it was delicious, according to Bebe.
This year, we also selected a number of Japanese wagashi (desserts) to celebrate Children's Day. Below are some of the wonderful treats we found at our local Japanese supermarket.
Additional background information on Children's Day is available on my blog at the links below:
2010 Kodomo No Hi with Ohagi Recipe
Inaka Manju
A thin cake-like bun is filled with sweet red bean paste.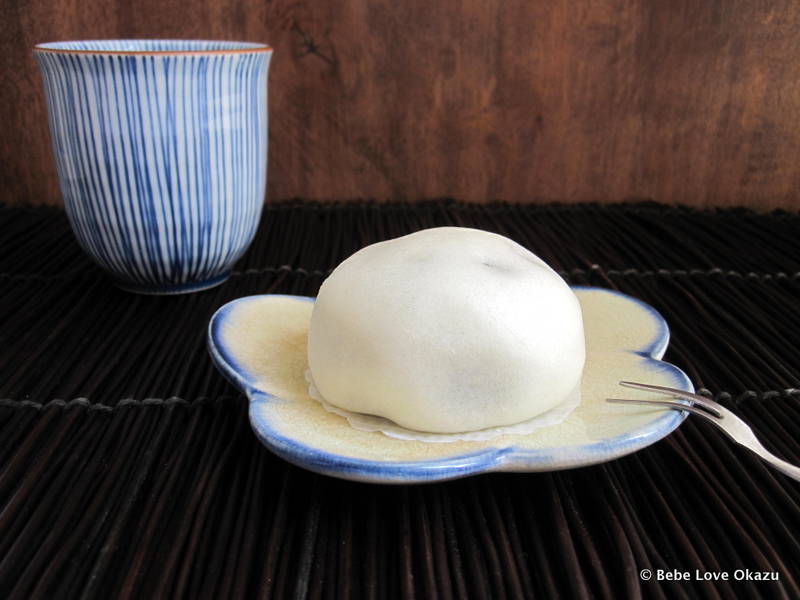 Chimaki
Chimaki is a traditional dessert served on Children's Day. It is made of kudzu (arrowroot) powder, and is slightly sweet. My article regarding chimaki is currently available on About.com.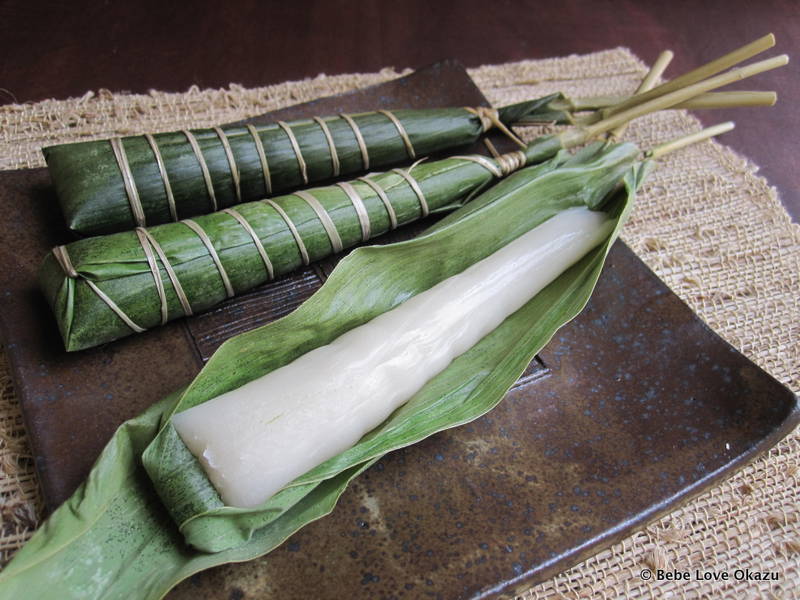 Suama Dango
Suama dango is made of sweet glutinous rice and is sweet and slightly chewy. Bebe thought this treat was kamaboko (fish cake) as it looks very similar to her favorite pink and white kamaboko. Fortunately, this delicious treat is nothing like fishcake and aside from the kushi dango (photograph below), this sauna dango was a favorite.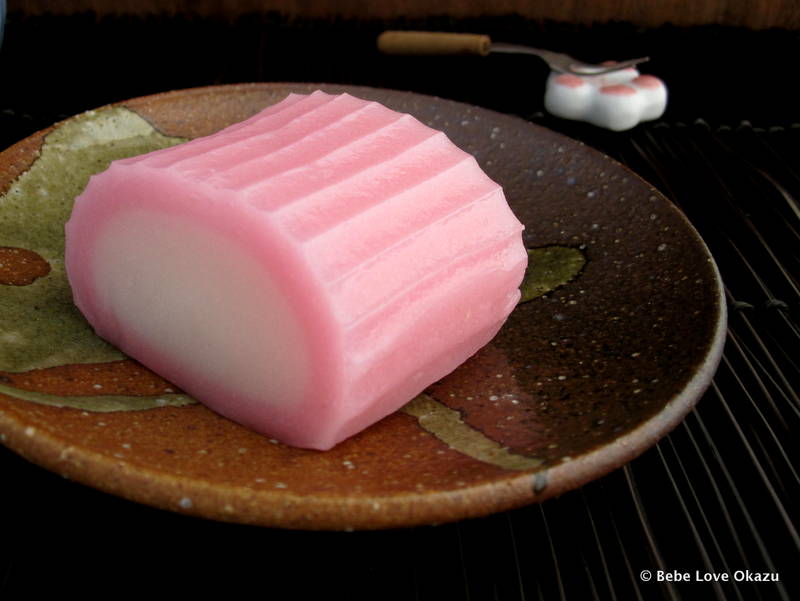 Kushi Dango
Kushi means skewer, and dango means round mochi. The dango are made from either shiratamako (sweet glutinous rice flour) and johshinko (rice flour) or a combination of the two. While the pink and white dango are slightly sweet, the green dango is made of mugwort and is called yomogi dango (also called kusa dango). Yomogi means mugwort and kusa means grass.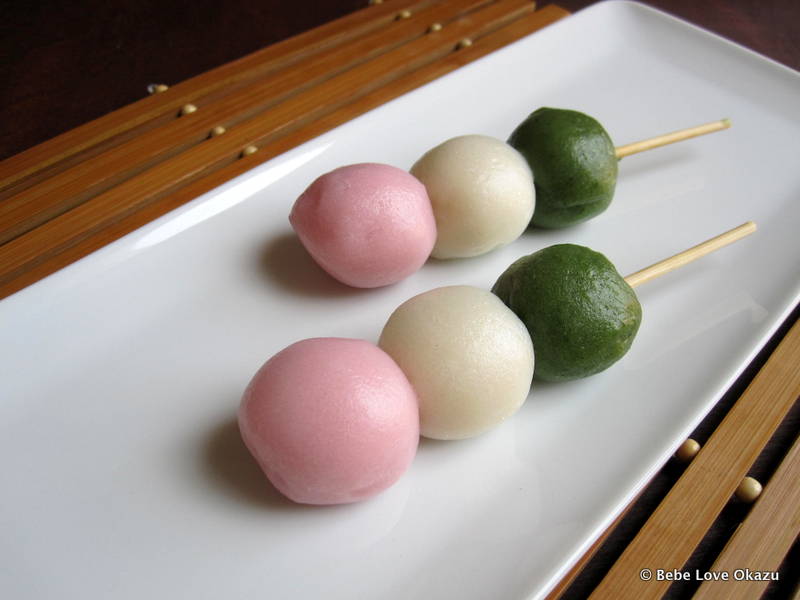 Kashiwa Mochi
Kashiwa mochi is a rice cake or mochi, filled with sweet red bean paste (azuki, tsubuan, or koshian) and wrapped in an oak leaf (kashiwa). Sometimes the oak leaves are pickled, other times the young oak leaves are fresh.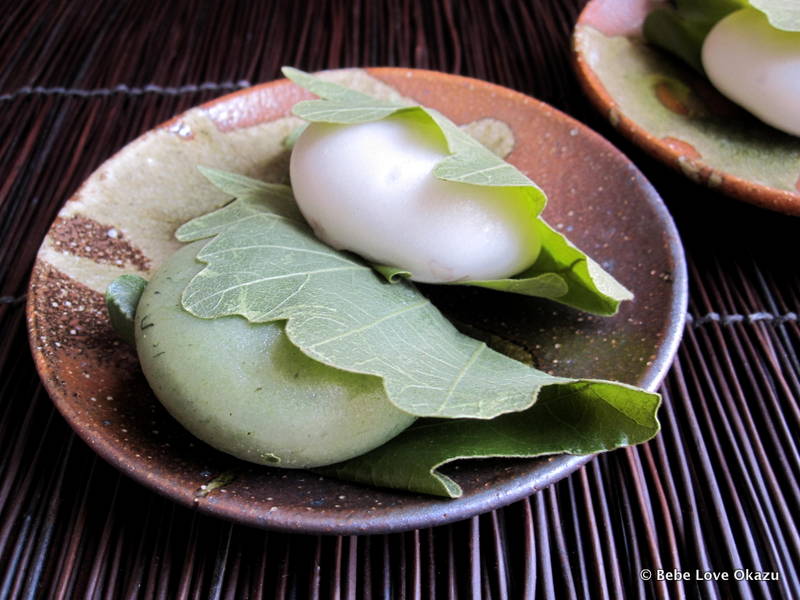 Goma Dango and Azuki Kintsuba
Pictured on the left is goma dango is a rice cake covered with goma (sesame seeds) and filled with a smooth and sweet red bean paste (koshian). On the right is azuki kintsuba.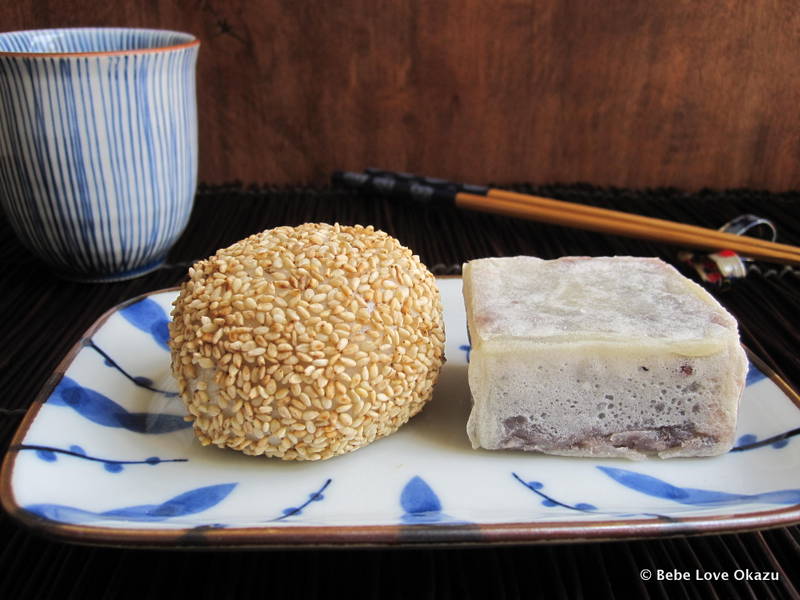 Azuki Kintsuba
Azuki (red bean) kintsuba is a dessert that has a thin, slightly dry and chewy rice cake (made of glutinous rice flour and usually fried), and inside you'll find a sweet red bean gelatin (agar), such as "yokan".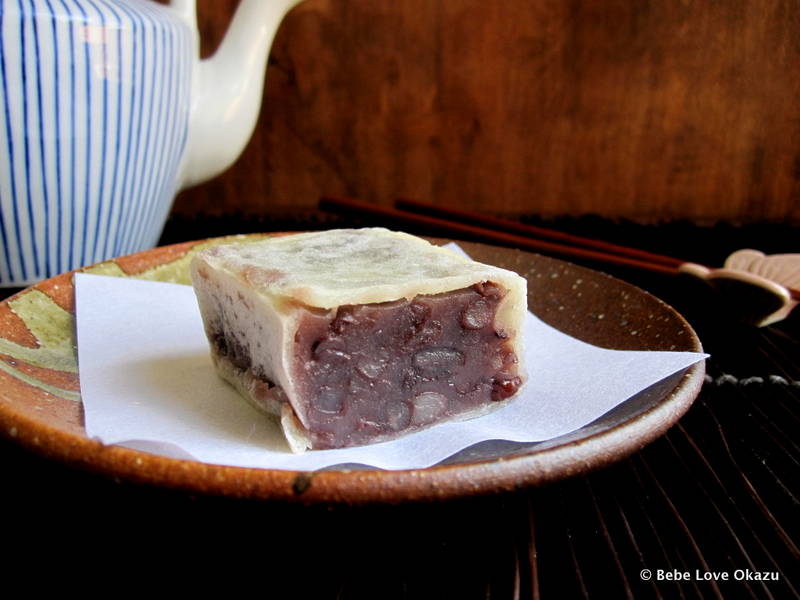 Japanese Dessert Recipes for Children's Day
Chi Chi Dango (coconut milk mochi)
Ohagi (sweet rice cake with red beans and soy bean powder)