Basics of Japanese Soy Sauce or Shoyu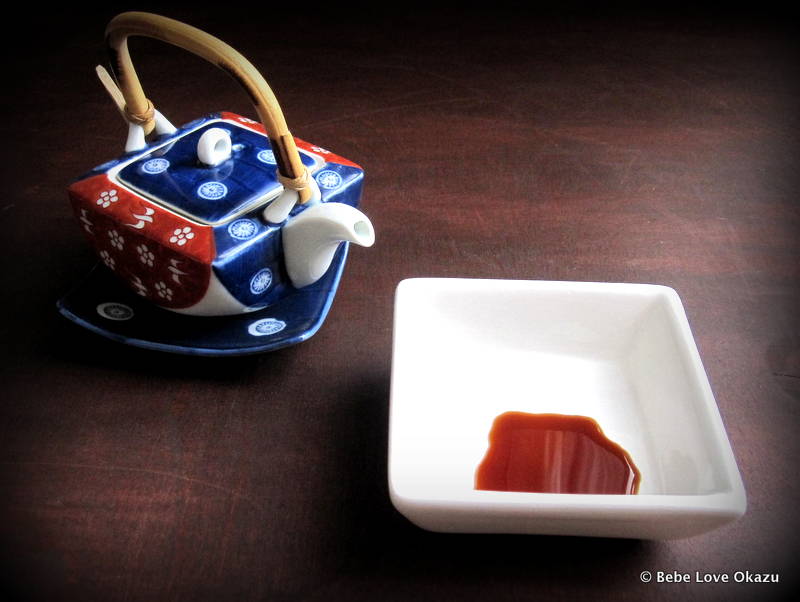 Soy sauce, in many ways, is the backbone of Japanese seasoning and cooking.
Before we delve into this subject, I realize that learning and reading about Japanese ingredients, such as soy sauce (shoyu) might not be of interest to some folks, but I'd like to share with you that writing about Japanese ingredients, foods and recipes has suddenly taken on a new meaning for me.
I have a new job.
That's right, I am no longer Judy, (unemployed) stay-at-home-mommy, but rather, I am partially-employed Judy, freelance writer and contributor to About.com's Japanese food channel.
Don't get me wrong, I still stay at home and shuttle Bebe back and forth from pre-kindergarden, her various extracurricular activities, as well as to play with her at the park and take her on bike rides; but I also work (the paying kind) from home. Juggling work at home, while ideal for my situation, is not as easy as it seems. I am always looking for stretches of time where I can concentrate without distractions and it's not easy. However, I'm grateful for my lovely new job.
It's funny how life turns out sometimes.
I started this blog as a hobby and always shied away from placing ads on my site or to monetize it, but fortunately a talent scout from About.com found my blog and the rest, as they say, is history. Now I get paid to blog about the very food that I've always loved to write about.
Periodically, I'll be sharing new articles that I've published on About.com, here on my blog. Some of the recipes I've shared over the course of the history of my blog might soon be published on About.com as well, but whenever I have something new to share, I'll mention it here so that you can hop on over to About.com, if you choose.
Otherwise, I'll continue to blog about my life inside and outside the kitchen and I'll continue to share recipes that my family enjoys.
One of the first articles I wrote for About.com is regarding Japanese soy sauce, or shoyu. You can find that article here.
* * * * * * * *
Basically, Japanese soy sauce is both an ingredient in Japanese cooking and also a condiment. It is often used in place of salt, and provides great depth of flavor, or "umami".
Soy sauce is made through a fermentation process involving soy beans, wheat, salt and a mold agent, ultimately producing a salty, dark reddish-brown liquid. You will find a variety of soy sauces available at Japanese or asian supermarkets for your enjoyment.
The five basic types of soy sauce include:
Regular or dark soy sauce
– Used for cooking and seasoning.
Light soy sauce
– Lighter in color but saltier in flavor.
Low-sodium soy sauce
– Contains almost 40% less sodium that regular soy sauce.
Tamari soy sauce
– Thicker and richer than regular soy sauce, but less salty.
Specialty (seasoned) soy sauce
– Soy sauce seasoned with katsuo dashi (dried bonito stock), oysters and more.
Read more about Japanese soy sauce in my article on About.com.
See you over there!