2014 Happy St. Patrick's Day! Green Fruit Kabobs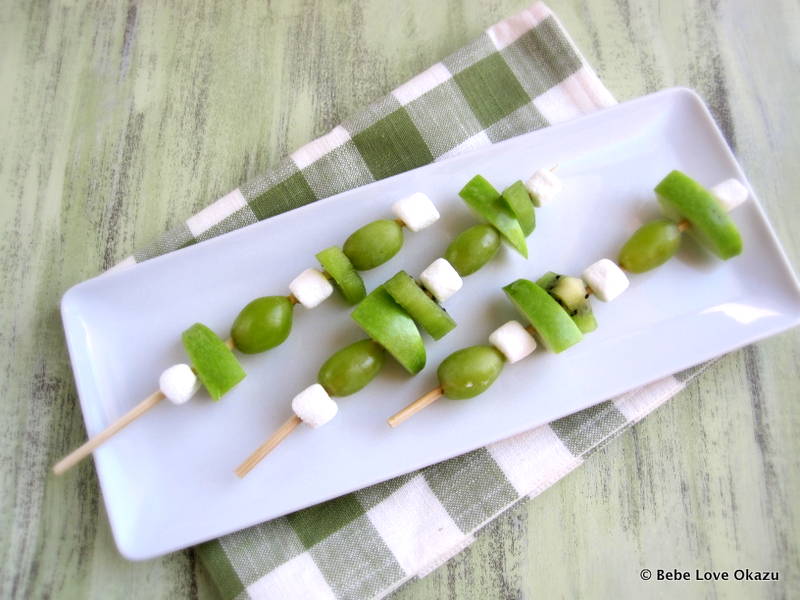 Happy St. Patrick's Day!
Each year, for as long as I remember, my Mom made corned beef and cabbage for our family. The tradition continues today, as my Mom is likely boiling her corned beef as I write this post.
I too, have kept our March 17th tradition and went out to buy corned beef and cabbage this morning, but unlike my Mom, I like to throw the meat in my slow cooker. In a few hours, I'll also add the vegetables.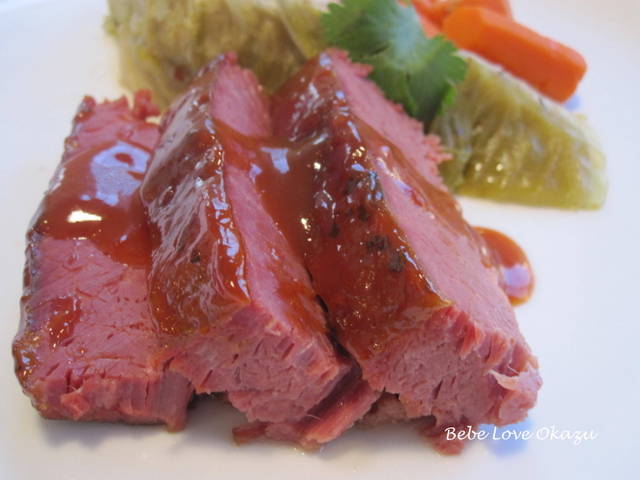 Our family's corned beef is slightly different than just boiled meat, however. Afterwards, we bake it for a few minutes with a tangy glaze. It's delicious.
Our corned beef and cabbage recipe and post is available here.
Last year, I made green pancakes with chocolate chips for our March 17th Sunday breakfast, and it was somewhat deceiving as I incorporated pureed green vegetables in the pancake. No one was the wiser as to what made the pancakes green, until of course I spilled the beans about the ingredients. No one really seemed to mind. The green pancakes tasted "normal" and great. The chocolate chips were likely a distraction. The green pancake recipe is available on my blog here.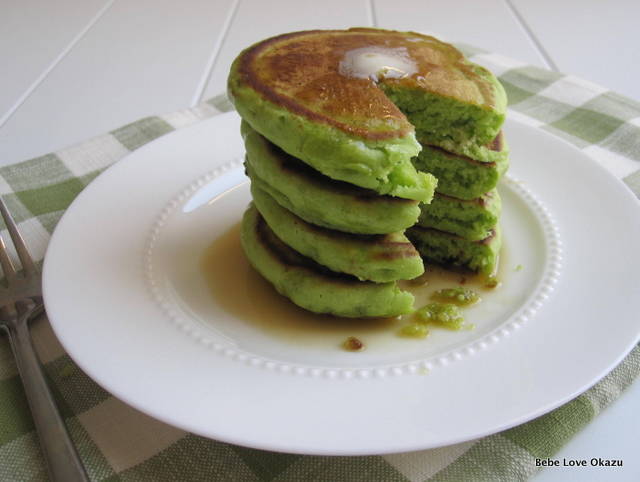 This year, to make St. Patrick's Day festive, we made green fruit kabobs for our snack this morning. This was really easy, healthy, and fun to assemble.
We already had green grapes in the fridge, so I picked up granny smith apples and kiwis to add to the green fruit medley. The treat, was adding little marshmallows to the mix. Bebe really liked this part. This great fruit kabob snack doesn't require a recipe, but I do recommend cutting a few extra pieces of fruit as they quickly disappear into little bellies as the kabobs are being assembled. :)
Simple, kid-friendly, healthful, and fun. LOVE fruit kabobs!
We made one more green-colored festive dessert that we plan to eat for dessert tonight. The recipe is based upon an "oldie but goodie" yet it was easy to "greenify" it for the occasion so I went with it. Coming to the blog soon!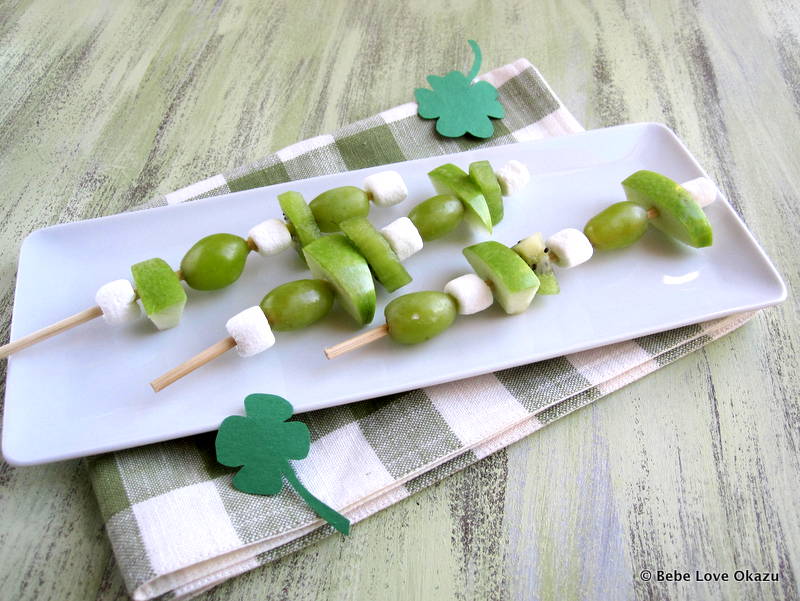 2014 Happy St. Patrick's Day! Green Fruit Kabobs
Author:
Judy | Bebe Love Okazu
Recipe type:
Dessert, Snack
Ingredients
1 granny smith apple, chopped into medium chunks
2 kiwi fruit, sliced thick and quartered
2 cups green grapes
½ cup small marshmallows
About 8 short bamboo skewers
Instructions
Prepare fruit.
Assemble fruit kabobs.
Enjoy!