Getting Ready for Japanese New Year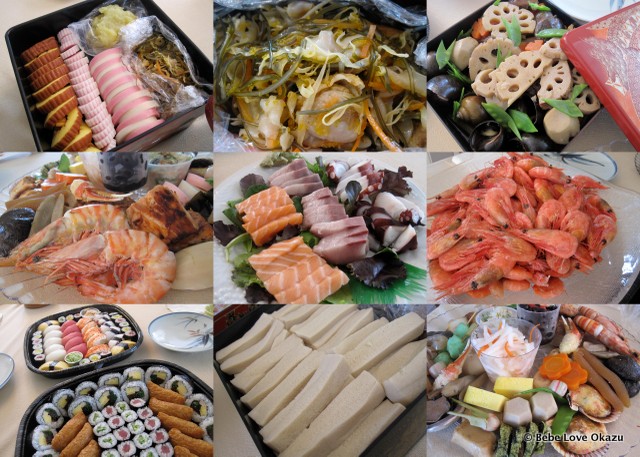 The day after Christmas, if not sooner, my Mom and I begin our Oshogatsu (Japanese New Year) menu discussions.
Each year, our menu changes slightly, but my Mom still undertakes the bulk of cooking our family's Osechi Ryori (traditional Japanese New Year's dishes). Slowly but surely, each year I've been learning how to make a new osechi ryori dish. This year will be no different as I contemplate which dish to undertake…
So far, I have under my Osechi Ryori belt:
Ozoni: Traditional Mochi (Rice Cake) Soup
My Mom's recipe is available in my blog post here: "Ozoni and Osechi Ryori 2011"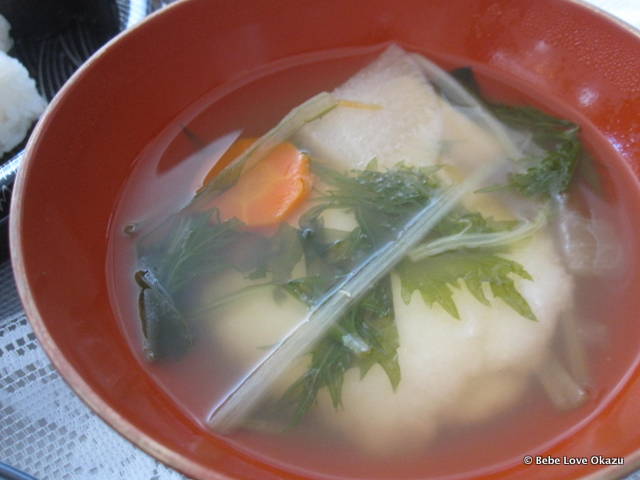 Kuromame: Black Soy Beans
A family friend's recipe is available in my blog post here: "Kuromame Sweet Black Soy Beans"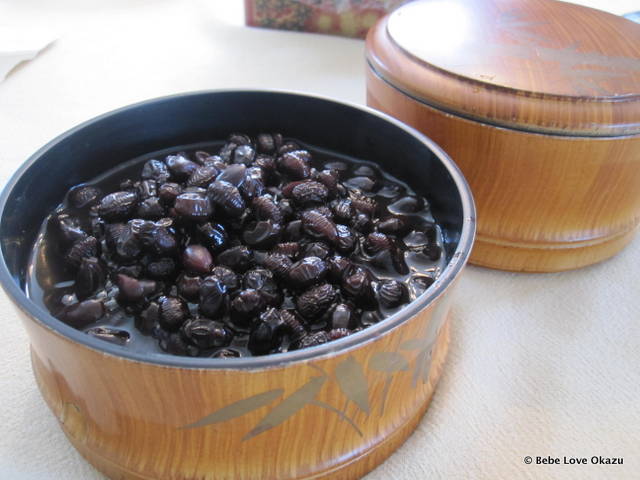 I know what you're thinking… just two dishes, not a whole lot, huh? However, we also celebrate Oshogatsu (Japanese New Year) with a multitude of other Japanese dishes along side our Osechi Ryori which makes for quite a feast.
Here are some menu ideas for Japanese dishes to compliment Osechi Ryori (recipe links embedded where available):
Kabocha korokke (Japanese pumpkin croquettes)

Hourensou Tamagoyaki (Spinach Egg Roulade)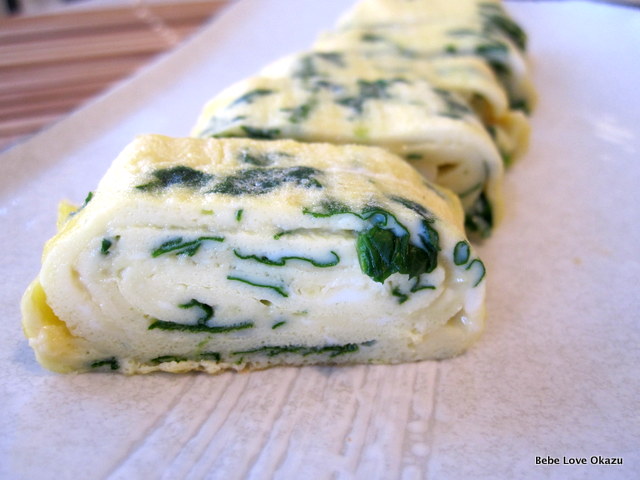 Daikon and Ninjin Sunomono (Japanese Radish & Carrot Salad; also known in Japanese as "Namasu")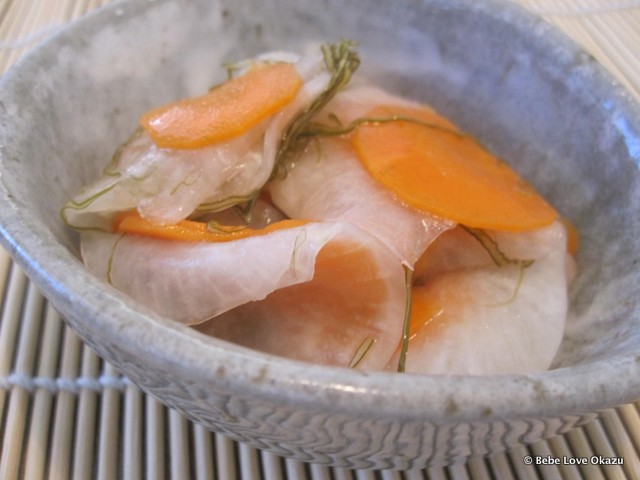 Koya Dofu (Simmered Freeze Dried Tofu):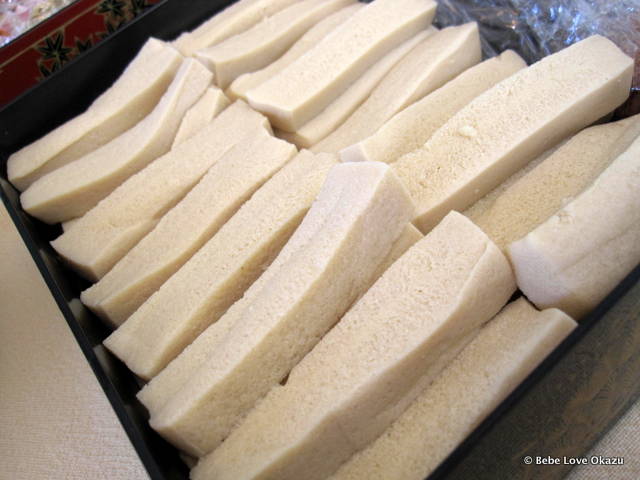 Zenzai (Sweet Red Bean Soup with Mochi):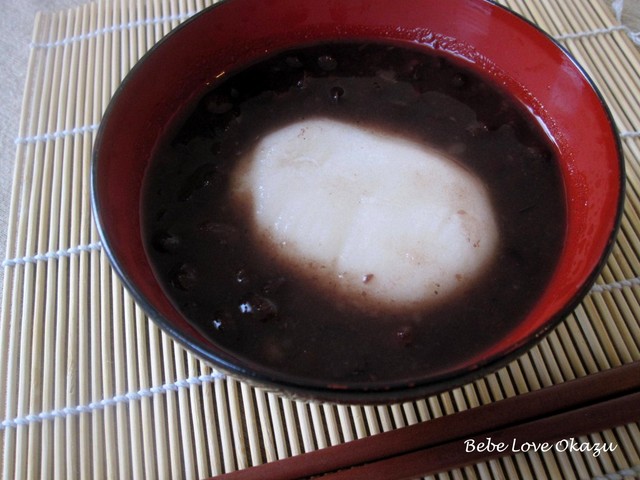 For additional information regarding Osechi Ryori and the meaning of each type of food, my 2011 Osechi Ryori post is full of information!
Look for my 2014 Oshogatsu recap post next year!
Have a safe New Year's Eve!