Hiking The Newport Back Bay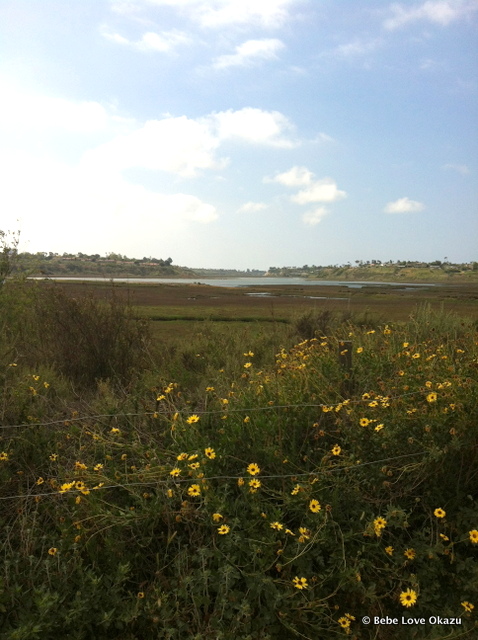 About two months ago when the weather turned warmer, my husband and I decided to try hiking with the kids, at least once a month, to different local spots. We live in an area with quite a number of really great state and local parks and nature preserves, all within a few minutes drive. It'd be a waste not to explore! (Photo Above: Newport Back Bay)
Most of the places we've visited are little kid friendly. The longest hike we've made so far was about  2 1/2  miles and Bebe made it up and down steep hills by herself for about 2 miles until she had to be carried the last 1/2 mile. The hills were unexpected but it turned out to be a good experience.
Our first family hike was to the Newport Back Bay. There's a hiking path that looops around the bay.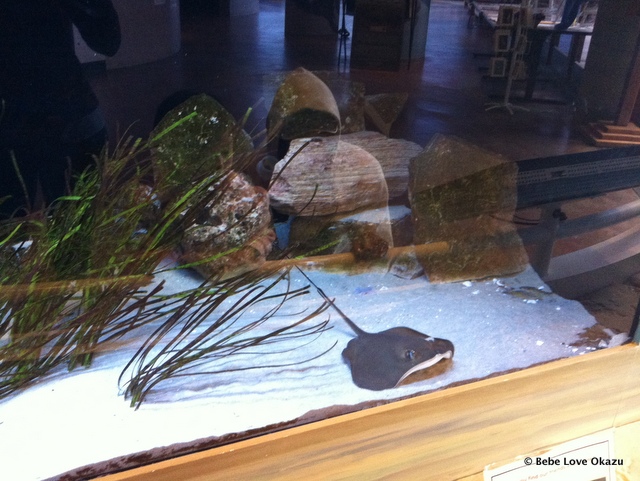 The Interpretive Center at the Newport Back Bay has a small theater for educational films, a baby sting ray, bird exhibits and a small animal exhibit (snakes, spiders, lizards, etc.).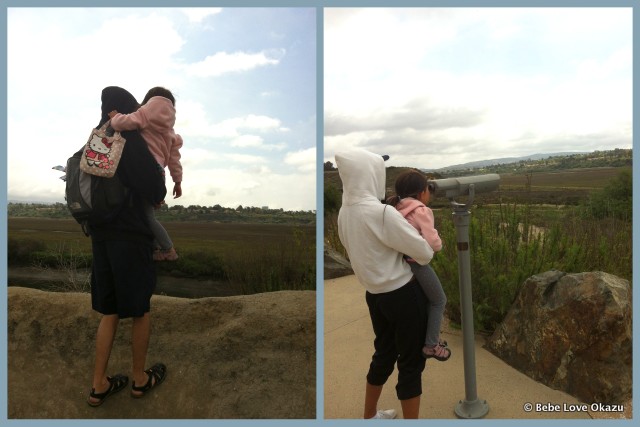 Outside the Center a telescope was available but I'm not sure whether Bebe was actually able to see anything of significance. And yes, in case you noticed, she's carrying her little Hello Kitty purse she insisted was necessary for her hike. I believe there was hand sanitizer in the purse, among other important items such as her purple palm-sized mini fake keyboard a.k.a. her "iPhone". I know, cute right?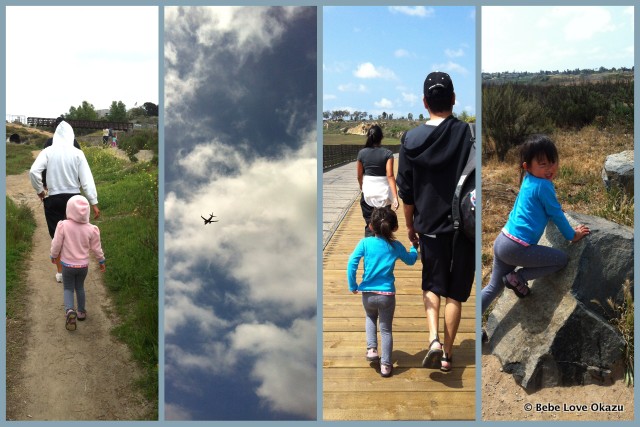 I'm not sure why Bebe wanted me to take that photo of the airplane flying overhead, but I obliged. Notice how she's no longer carrying her Hello Kitty purse at the end of the hike? She usually hands it to me to carry for safe-keeping, which I promptly stuff in the backpack that my husband carries.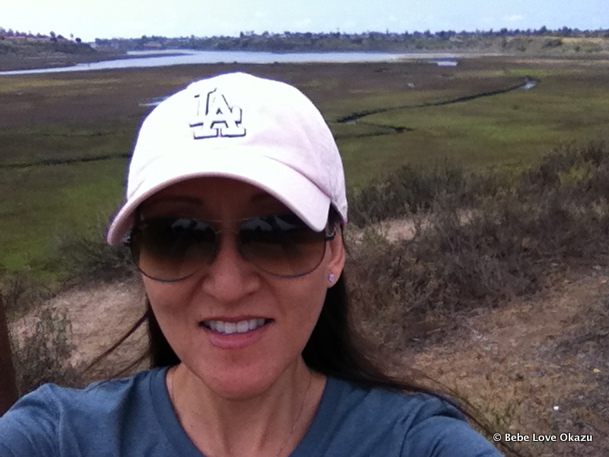 Selfie.
Newport Back Bay in background. Always an L.A. girl at heart. Never mind that this is my Dodgers hat and the team isn't doing too well right now….
For more information on the Newport Back Bay, visit the City of Newport Beach website.