Lets Jag!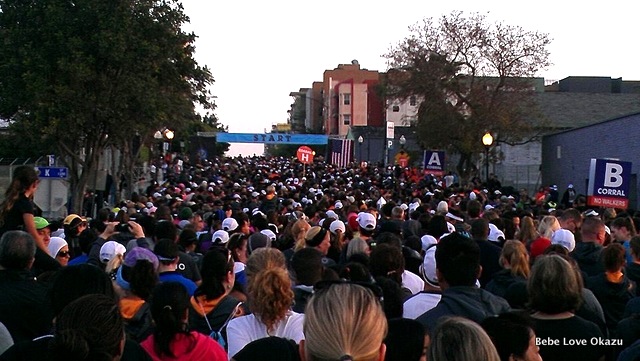 I'm not really sure what I've been cooking lately, but let's just say there was one week where we ate meals made from Costco's rotisserie chicken for a few nights and a couple of other nights that involved an interesting medley of pasta dishes mixed in with  random stir-fry veggies, sautéd fish and pork chops. (Photo Above: Hot Chocolate 5K Start Line)
In other words, I'm going to focus on catching up on the "journaling" side of my blog today.
Back in March I celebrated Aya's (aka "SFAM" – sister-from-another-mother) birthday by agreeing to do a 5K with her since the event fell on her birthday. The event was appropriately themed: "Hot Chocolate Run", complete with a great sport-tech hoodie and chocolate fondue treat at the end of the run. For me, it turned out to be a great excuse for a girls only getaway and spending two days in San Diego, something I rarely have the chance to do. One of the highlights of the trip was taking a rick-a-shaw taxi which proved to be an inexpensive and easy way to navigate congested streets and avoid the hassles of limited parking in downtown.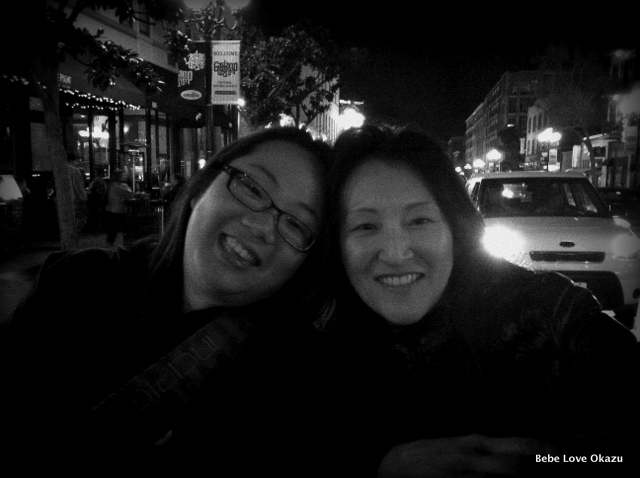 The Hot Chocolate Run wasn't my first 5K but it's been over 10 years since I participated in one and it's probably been about the same length of time since I ran a full three miles (5K). Last Fall I tried to start running again but I have problems (old age) with my left knee and I have relented to the idea that walking most of a 5K is still better than not walking it at all. I also found that a benefit of registering for any 5K is that I'm highly motivated to exercise more than my once a week date at the gym with my BFF in order to "get in shape" for the big event.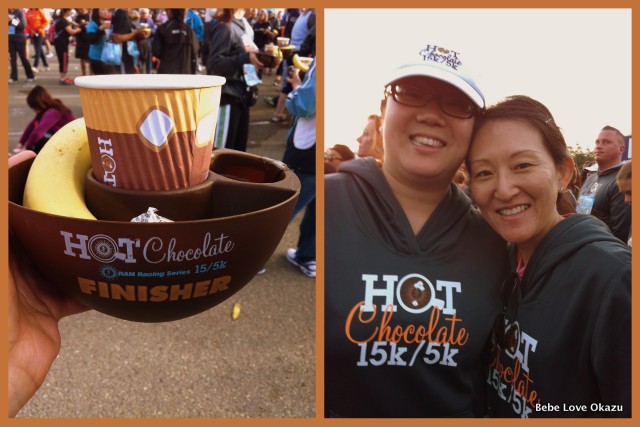 I'm really not sure what motivates me, or other participants for that matter, to crawl out of bed at 5:00 AM in order to get dressed, go out in the cold dark morning and then walk/run a couple of miles up and down a few hills, but it could just be that people do it because accomplishment feels great and it's fun.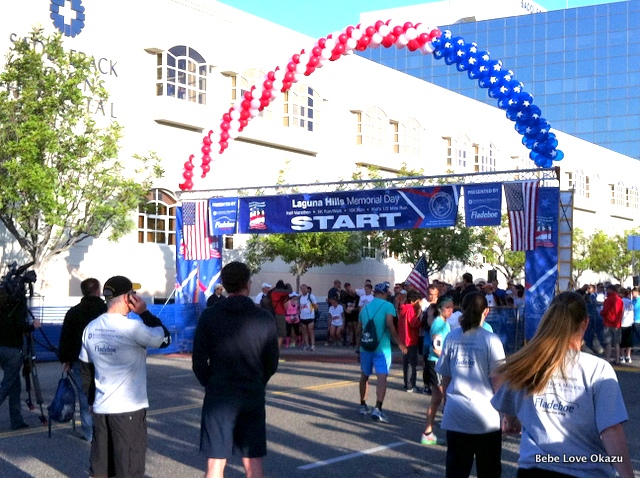 After I had Aya's birthday 5K in the bag, I actually found myself interested in doing yet another run, if only motivated by the prospect of collecting another running bib. I'll explain more on this one another time. I wasn't in any hurry to participate in yet another 5K, but lucky for me I've got my SFAM who keeps me posted about the next event she's in and lately she's been keeping an eye out for events with kids runs.
Which brings us to our latest event on Memorial Day in Laguna Hills honoring the US Marine Corps Dark Horse 3rd Battalion, 5th Marine Regiment. (Photo Below: The Humvee that lead the race.)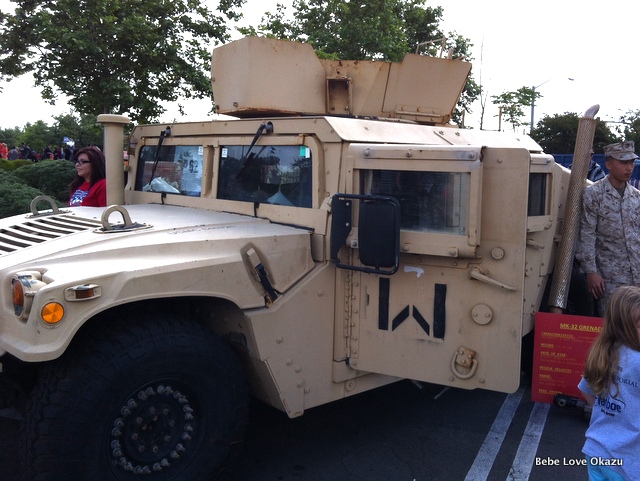 For Bebe E, the Hot Chocolate Run in March was a big deal because I went away for one night, which is something I almost never do, and the moms of two of her preschool friends also participated in that run. There was quite a bit of buzz regarding 15K's and 5K's at preschool the week following the Chocolate Run and not surprisingly when she and I went out for our walks, she would say, "Mommy, let's jag!" At first I didn't understand and found myself repeatedly asking, "What? What do you mean? Did you say jag?" Then of course it hit me that she was talking about JOGGING.
Love her.
So I indulged her, and we would often "jag" together on our walks for short periods of time. It was cute to see how she wanted to relate to me in this way. Ultimately, she learned that "jagging" was really pronounced jogging, and now she actually makes jokes by saying, "Mommy let's JOG.  No, no, no, let's JAG!" All said with a smile of course. I asked her if she would like to participate in a 1/2 mile (which we started calling a 1/2 K) kids run with Aya and I, and of course she was very excited. She ran practically the entire 1/2 mile, and she's actually quick for being so little.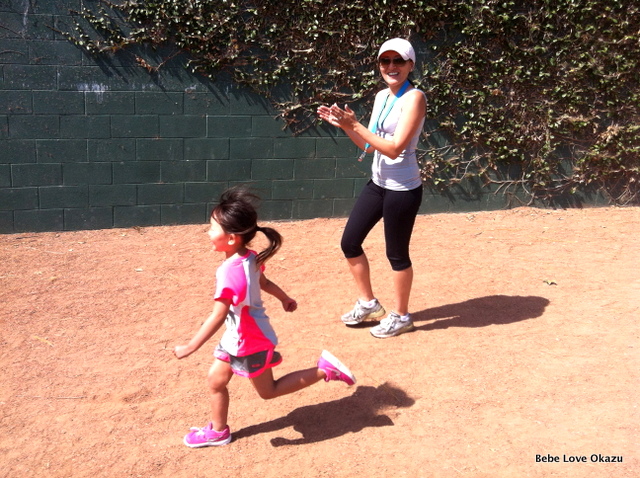 Photo Above: All of us cheered for Bebe E as she ran to complete her 1/2 K. She was all smiles and ran so hard.
Bebe E was SO proud of herself for completing the 1/2 K and she was overheard repeatedly telling our friends that she won her race. She's definitely a winner.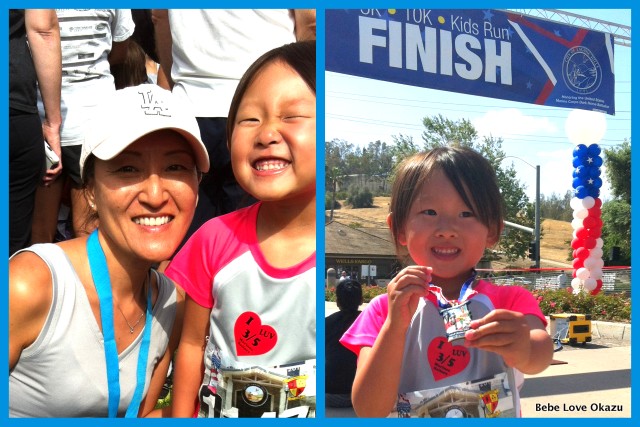 Photo Above: Left – Pre-race, Right – Proudly showing off her medal at the finish line.
I'm not sure which race is next or when, but we're looking forward to the next one!