Korean Style Marinade & Birthday Beef Kabobs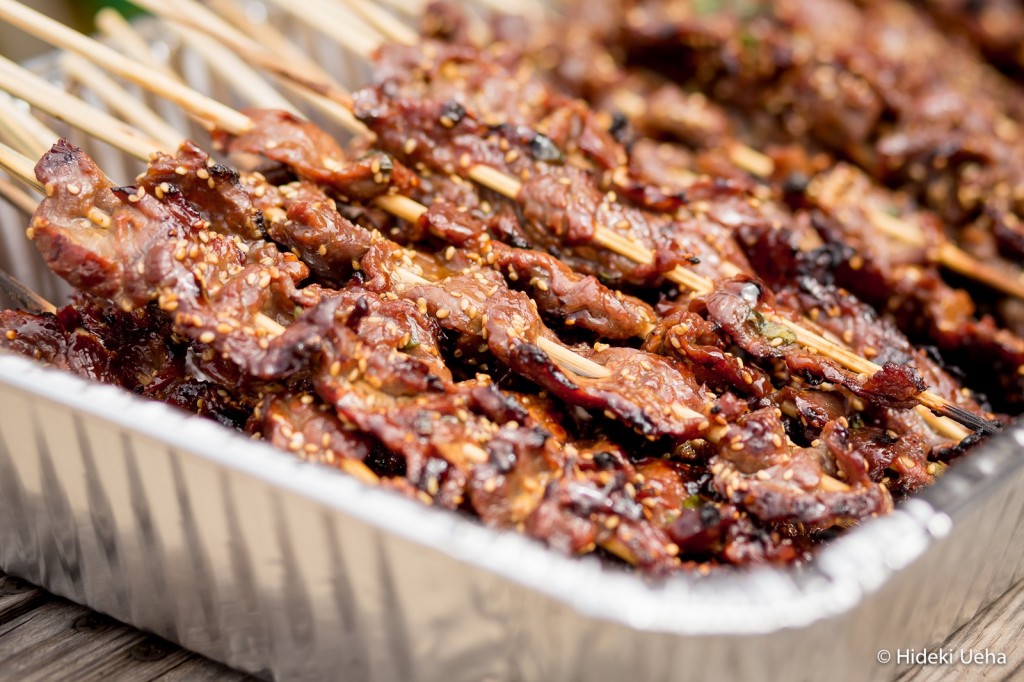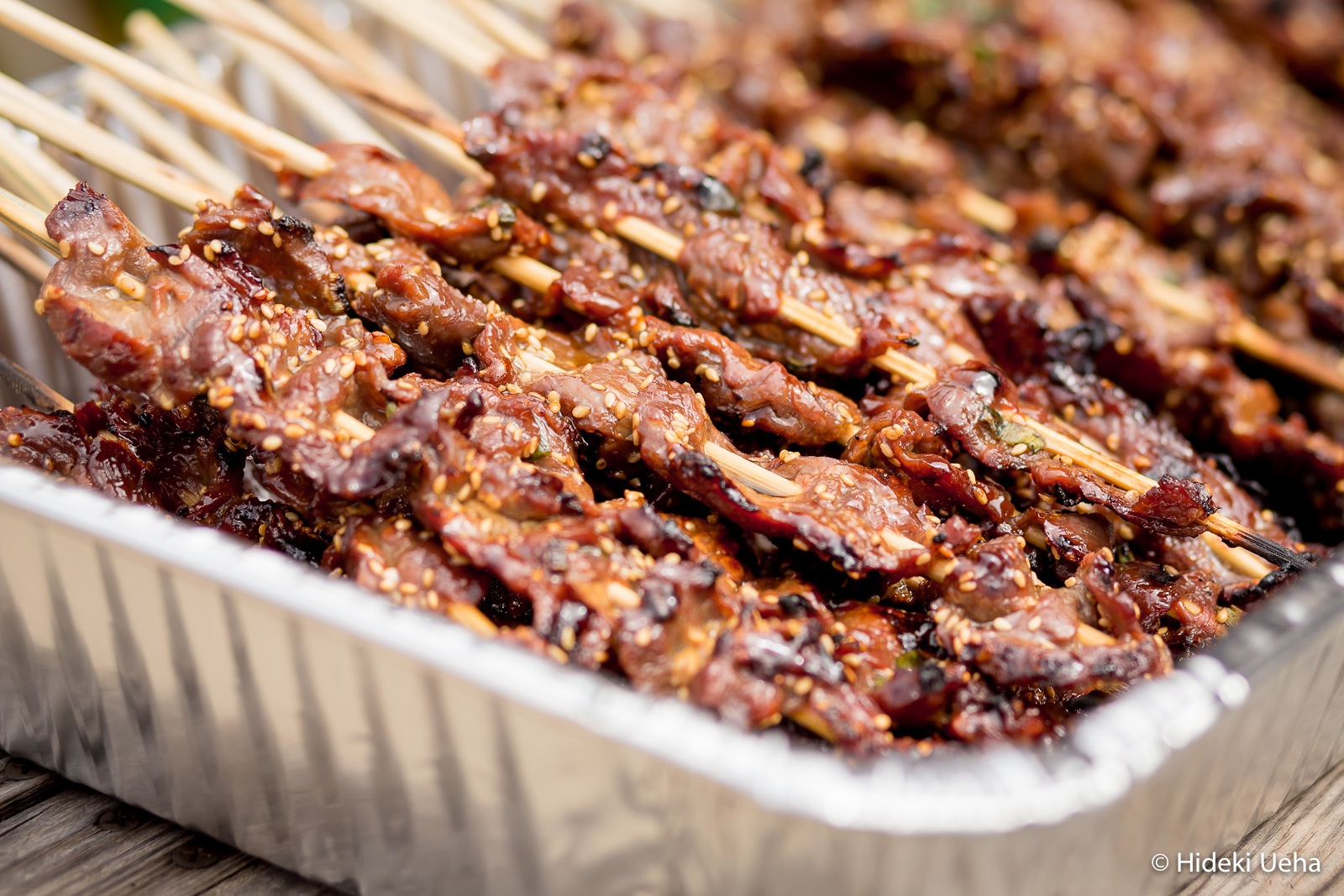 Just when the rain started to fall, the weather turned cooler and I felt as though it might finally be time to get the flannel sheets out, we are suddenly facing hot Fall weather in the upper 80's this week. I love Southern California! (Photo Credit: Hideki Ueha)
Fortunately, grilling is practically a year-round activity in my neck of the woods because I love this Korean style marinade that I learned over a decade ago from my BFF's brother. Not too long ago when I asked Bebe E what kind of food she wanted for her birthday party, she told me that she wanted beef.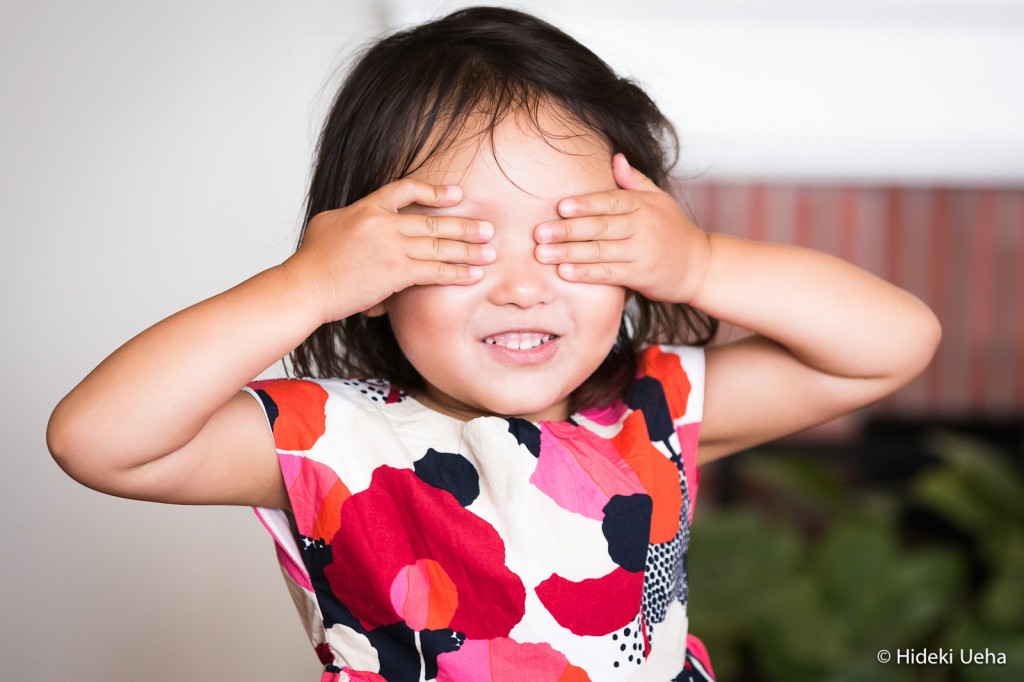 (Photo Credit: Hideki Ueha)
We don't cook beef often at our house, with the exception of steaks and fries (follow link for garlic fries) once in a blue moon, or if someone in the family is craving Japanese beef shabu shabu (follow link for shabu recipe), so it was interesting that Bebe E asked me to make her beef. Maybe it's a hint that I should cook more beef.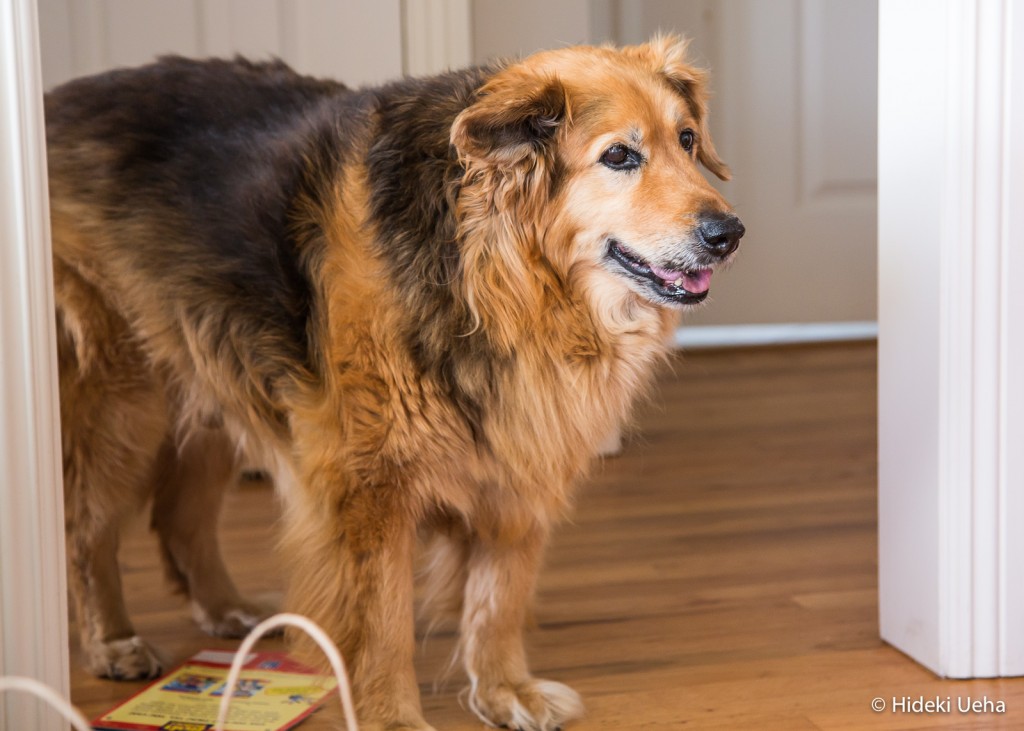 (Photo Credit: Hideki Ueha)
While her birthday was celebrated with only our relatives and just a few close family friends, including my 'other baby' Casie (loveable doggie photographed above) it still was an affair of 40 plus people. For a while, I considered making beef hamburgers, or steaks, or possibly even hiring a taco caterer for beef carne asada, but then I remembered a favorite Korean marinade that I hadn't made in years. It's savory, sweet and I knew Bebe E would love it.
When I first tried this Korean marinade, my best friend had invited us to her home for a nice BBQ. She marinated and skewered thin slices of beef and grilled them outdoors. The beef was flavorful with a delicious Asian flavor profile.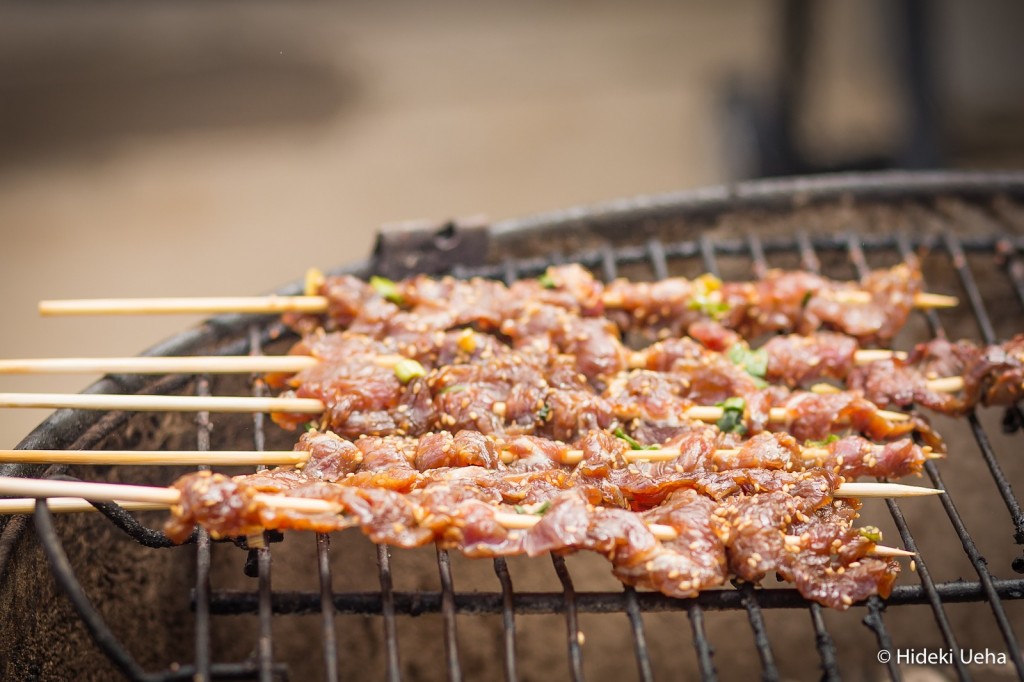 (Photo Credit: Hideki Ueha)
I ended up skewering almost 100 bamboo skewers of beef until 12 AM the night before Bebe E's party. I accidentally let the meat marinade for a bit too long while I was busy prepping other things for my daughter's birthday party, but I was happy with the results. Bebe E had a wonderful time at her party and she bounced for hours in her jumper, yet another special request for her birthday celebration.
As for the Mexican beer in the background of the photo below, apparently my husband thought it would be funny to include the can of beer in my brother-in-law's photo shoot, knowing that I wouldn't approve. Well, I didn't approve, but Hideki's photos look great enough that the can of beer in the background doesn't make a difference at all.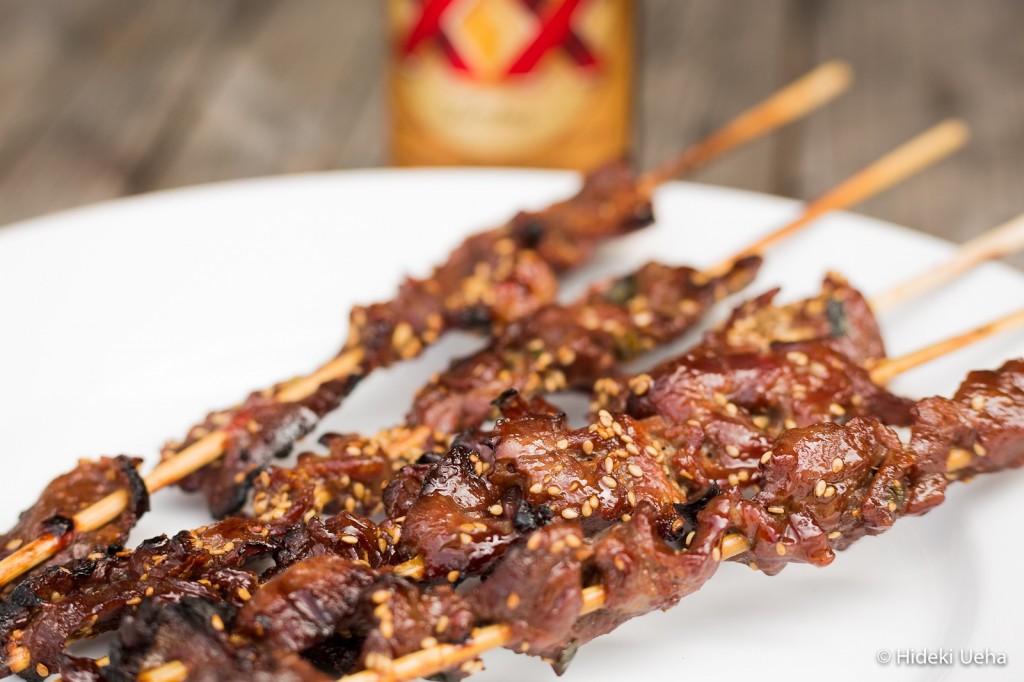 (Photo Credit: Hideki Ueha)
Since launching my redesigned website, one of the things I've been contemplating to celebrate my new blog home, is a little giveaway. I haven't decided what the giveaway prize will be but the wheels in my brain are turning. Stay tuned. I'll have an update regarding the giveaway soon. :)

Korean Style Marinade & Beef Skewers
Author:
Judy | Bebe Love Okazu
Ingredients
1 pound of beef flank steak, thinly sliced
½ cup sugar
⅔ cup soy sauce
2 tablespoons sake
1 small piece grated ginger (about 1 teaspoon)
1 - 2 clove crushed garlic
2 tablespoon sesame seeds (the more the better)
2 tablespoons sesame oil
2 stalks chopped green onions
Bamboo skewers
Instructions
Soak bamboo skewers in water for a few hours.
Shake all ingredients in ziplock bag or jar, and refrigerate.
Thinly slice beef flank steak into 2-inch by 2-inch pieces.
Marinate sliced beef in a ziplock bag or sealed tupperware in the fridge. NOTE: For beef (or chicken) marinate 2 hours for best flavor. Marinating for longer than 4 hours will result in meat that might be too salty, given the potency of the soy sauce. For fish, I recommend only marinating for 30 minutes to 1 hour. This marinade can also be brushed on to burgers.
Skewer several pieces of beef on to the bamboo stick/skewer.
Grill on the BBQ until medium-well.