Tuesdays Thoughts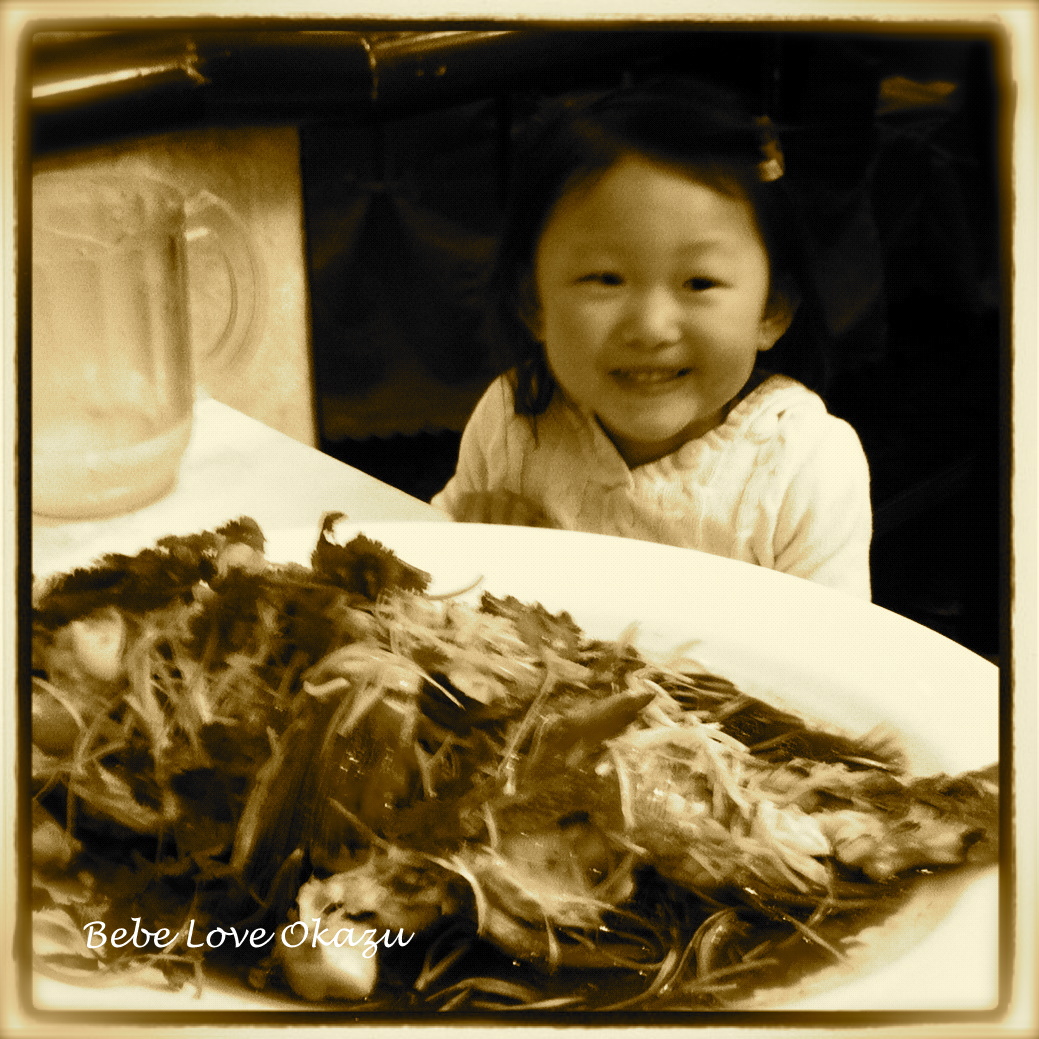 My Little One…
My little one is sick with what I'm hoping is simply another cold. :( We were over the last one, dealing with just a lingering cough and it seemed like we were about to see the light at the end of the tunnel. It looked like we were on our way to resume our swim lessons, but alas, it just wasn't meant to be. I'm keeping our fingers crossed that we'll be able to get back into the pool by June.
The photo above was taken on Sunday night when we celebrated an early Mother's Day with my husband's side of the family. Bebe E is happy to pose with what was a very large rock cod.
The owner / friend of the restaurant showed us the live rock cod on a silver platter and Bebe E couldn't help but stare at it. It was a very large, red, and flopping fish. It's eyes were bulging. My husband explained that it was a deep sea fish and hence it's eyes pop out once it's fished and brought to the surface. I didn't know that happened to deep sea fish. (Yikes.)
* * * * * * * *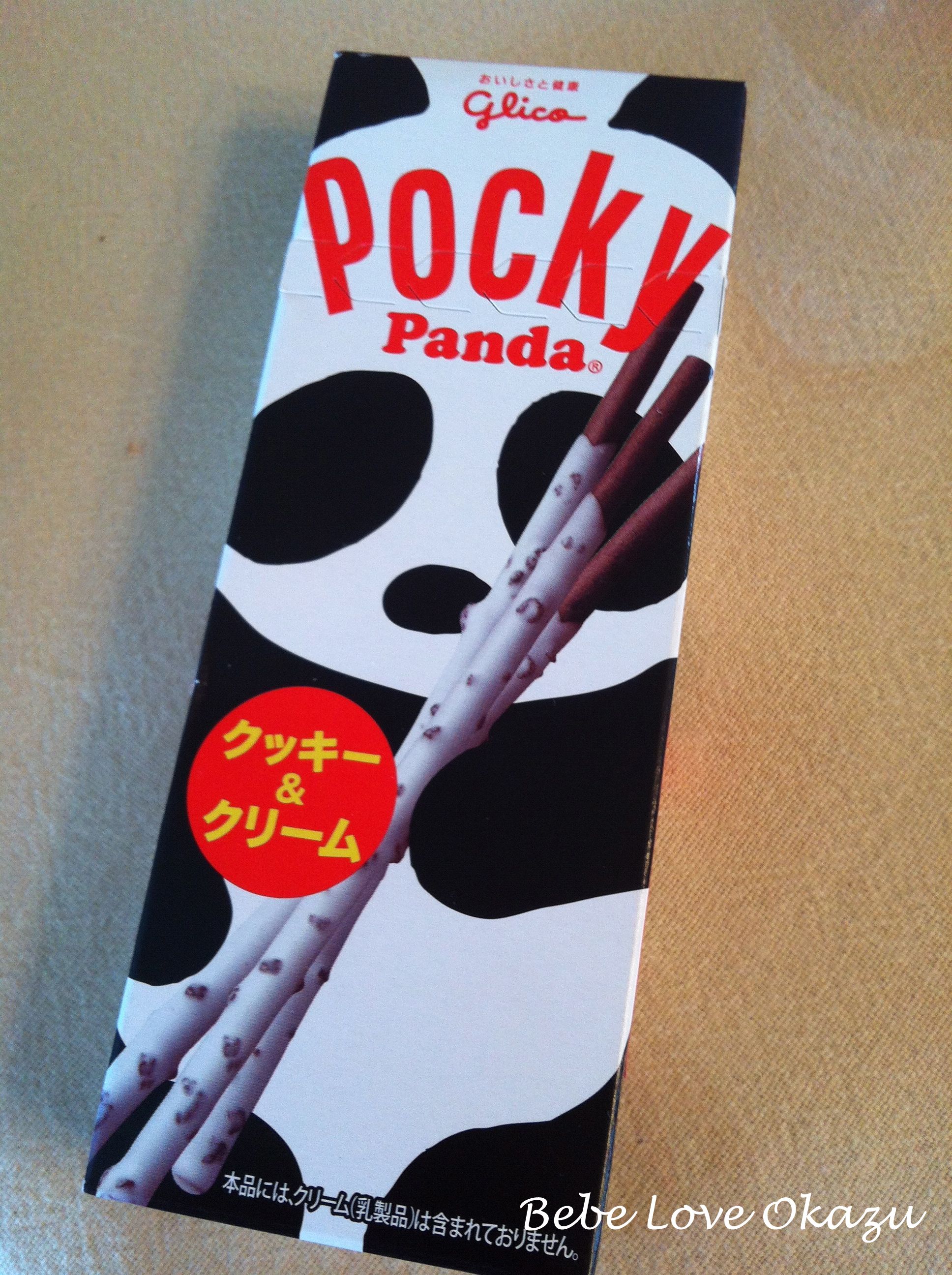 Panda Pocky…
When we were in Nijiya, a Japanese supermarket, a box of black and white Pocky sticks caught my attention. Shortly after I saw these, Bebe E said, "panda!" Sometimes it's so hard to say "no", especially when I was probably more eager than Bebe E to try these Pocky since I immediately saw "Cookie & Cream" labeled on the box. After all, practically anything 'cookies and cream' is a favorite of mine!
The sticks were chocolate, and coated in a sweet white chocolate with tiny imitation Oreo cookie bits. It was heavenly. Bebe E was allowed to eat two, but of course this was followed with incessant nagging . . . "Please Mommy, may I have 'nother one? Just one more. Ple~ase."
* * * * * * * *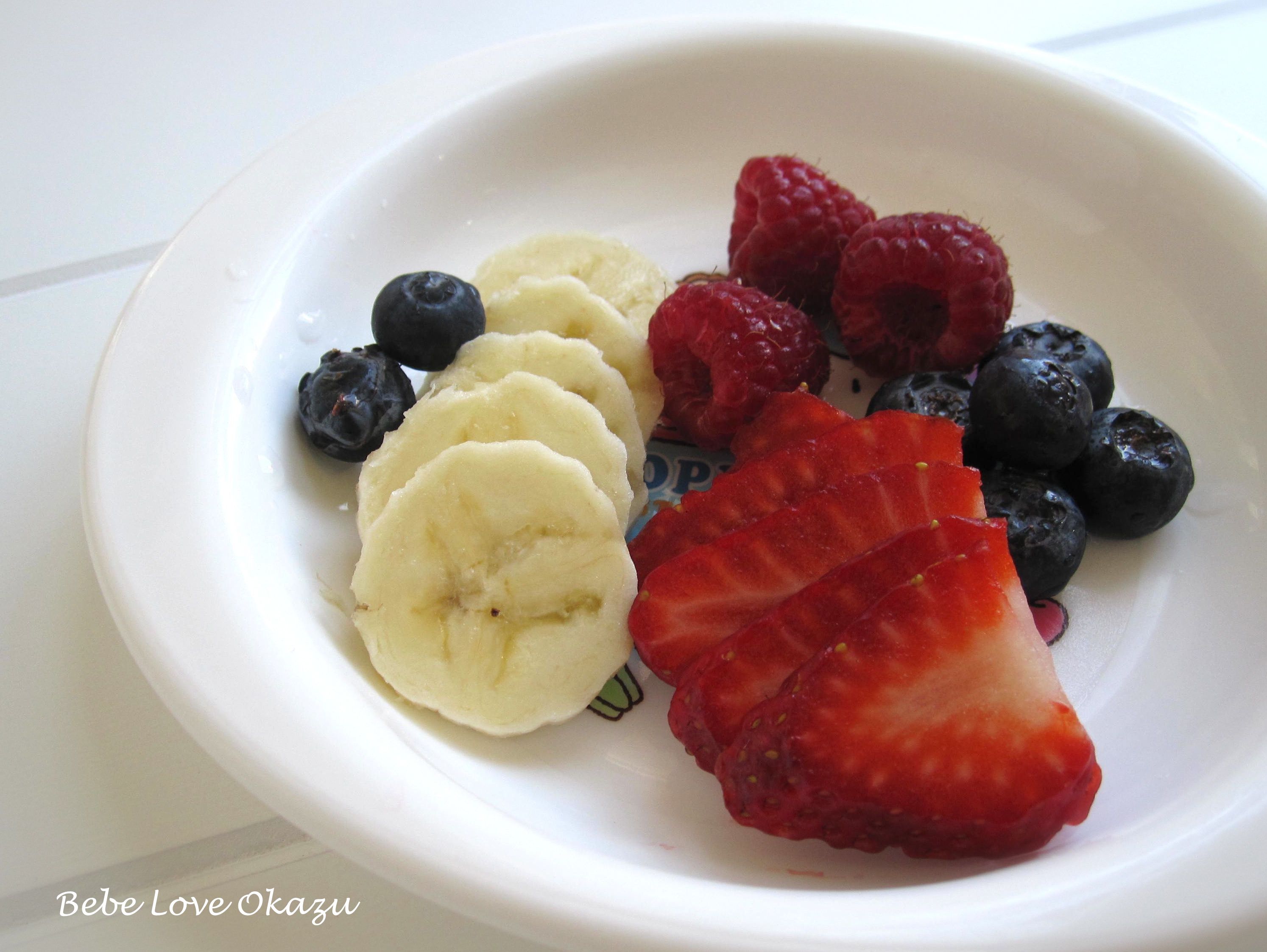 Bebe Fruit Plate…
Because Bebe E is sick, her appetite is slightly off. This morning for breakfast, all she wanted were a few apple slices and a small handful of puff-puffs (a.k.a. dry Cheerios). For lunch all she ate were a few somen noodles in a warm broth with spinach and tofu, but it looks like she barely touched her bowl.
For her afternoon snack I offered her a little fruit plate and she was happy to indulge. Fortunately, because both her and Nene (her big sis) love fruit, our fridge is usually stocked with a variety of different fruits.
* * * * * * * *
Lakers…
Tonight is the Lakers vs. Nuggets Game 5 in Round 1 of the Western Conference Championships. Will the Lakers close out this first round series at Staples tonight? Will they?!?
Judy