Urth Caffe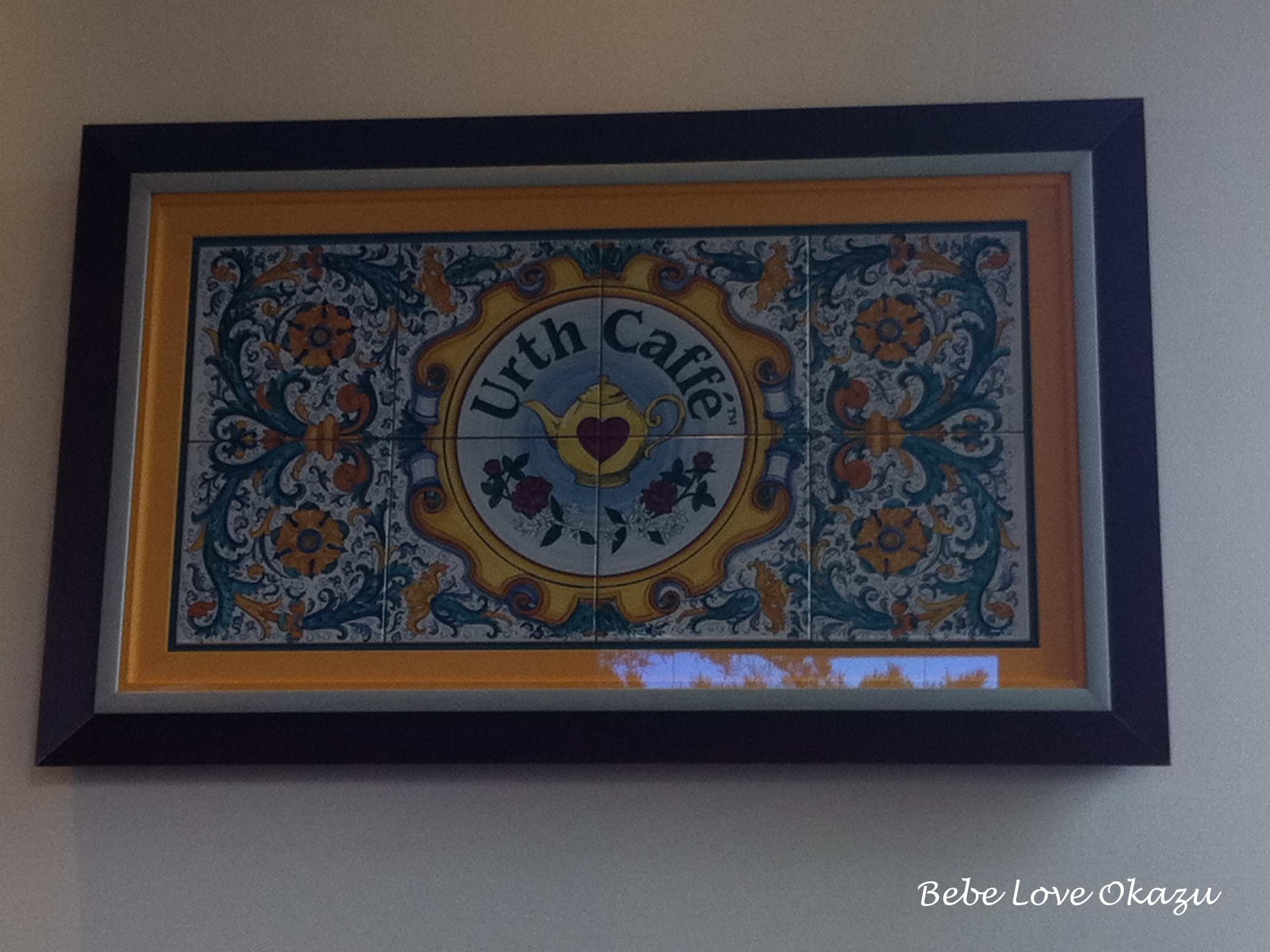 Once upon a time, there was a young girl who loved dining out in Los Angeles. Then she grew-up and moved away; not far away, but far enough.
After moving away, she still visited Los Angeles and occasionally dined at her favorite restaurants as a singleton, but the frequency of visits to her favorites markedly declined during her post-L.A. life.
She tried desperately to find new favorites in her post-L.A. neighborhood, but alas, "you can take the girl out of L.A., but you can't take the L.A. out of the girl".
Moving presented wonderful life changes such as marriage and a baby, cooking more often and dining out less frequently. No complaints. Family life proved to be rewarding.
One day, the girl and her baby were in L.A. for a visit with her parents and they were driving down Main Street in Santa Monica. Lo-and-behold, a fashionable eatery with an outdoor patio and people buzzing around caught the attention of her hungry eye.
Urth Caffé.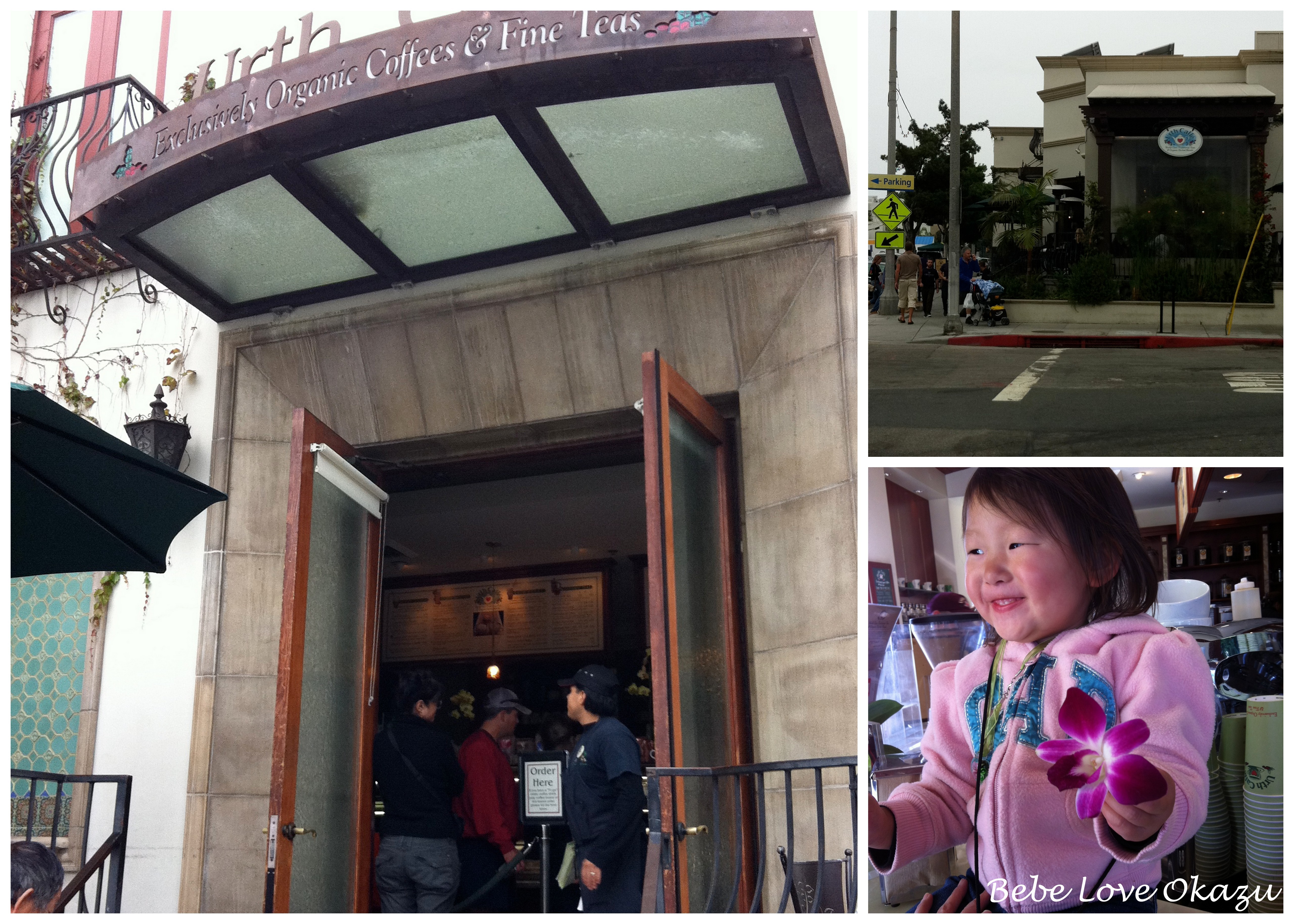 She did a double take, as the only Urth Caffés she'd visited were located in West Hollywood and Beverly Hills and it had been YEARS since she dined there. What was this?!? A new Urth Caffé location just minutes away from her parents' home?
She pulled a quick u-turn, parked, and in went the girl, baby, and her parents. Brunch included a Mexican Omelette, Egg White & Spinach Breakfast Panini, and a Classic Belgium Waffle with Fresh Fruit. Thus began the love affair between girl and Urth Caffé.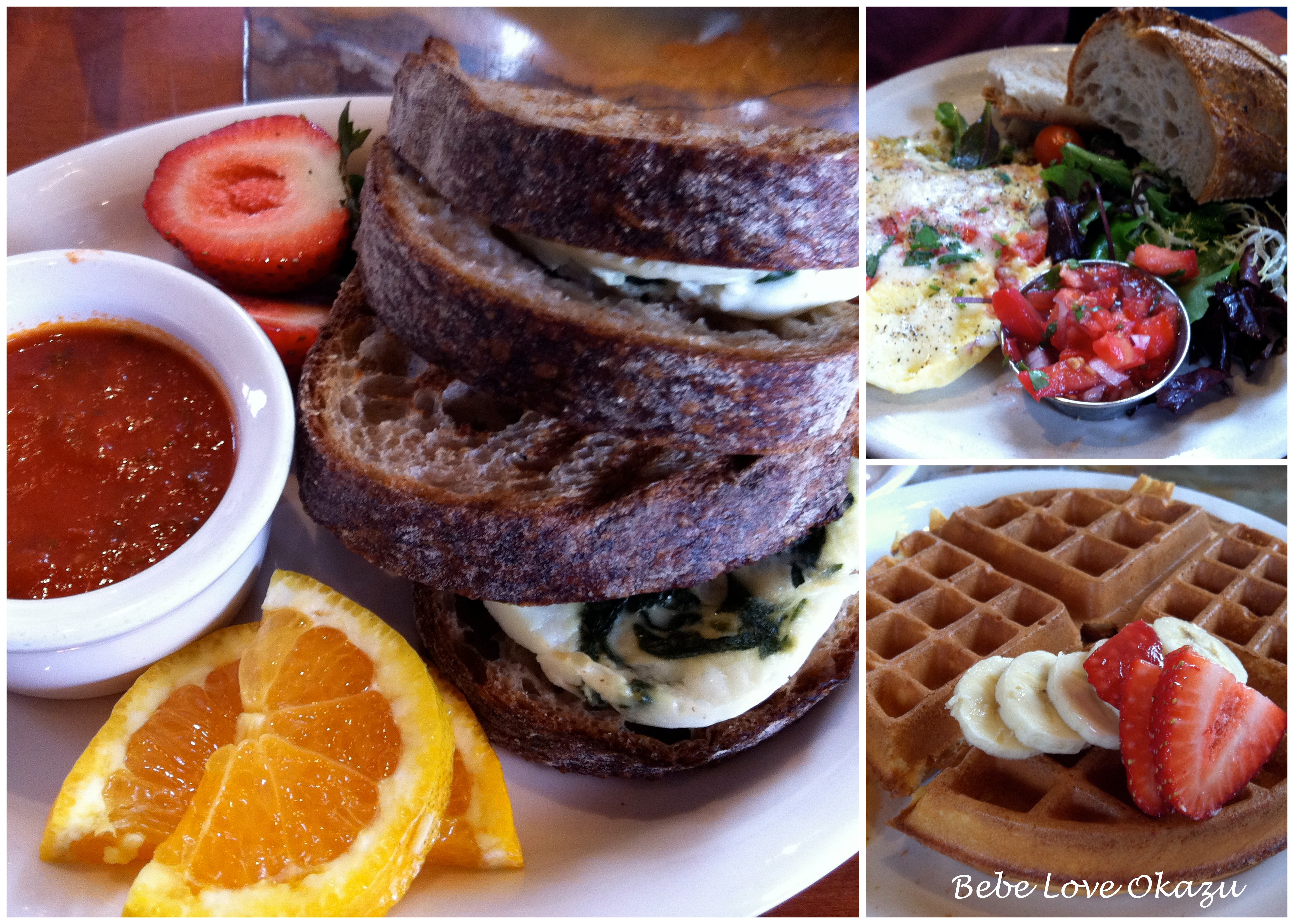 * * * * * * * *
Urth's specialty is exclusively organic coffee and tea.
I've always loved tea, and at one point in my life, I dreamed of becoming a purveyor of fine loose-leaf tea. Alas, that dream was and still is a mere dream, but I often enjoyed returning home from trips abroad with tins of my favorite loose-leaf teas from Fortnum & Mason and Fauchon. From business trips to San Francisco, my husband would return home with lovely and fragrant Asian tea leaves from Red Blossom Tea (near Chinatown).
Today, many high-end brands of loose-leaf teas can be found at specialty stores in the States or easily purchased online, but lately, I've been known to treat myself to an occasional visit to Urth Caffé for an organic English Breakfast Tea Latte or Matcha Tea Latte. These are DIVINE! The quality of the tea is far superior to that which you will find at a Starbucks, Peet's or Coffee Bean and Tea Leaf. Don't get me wrong, for mere convenience sake I have been spotted at the latter three retailers slyly feeding my tea latte craving, but it just doesn't compare.
Below is my latest obsession: Organic English Breakfast Tea Latte from Urth Caffé. It's a beauty, isn't it? The tea is of excellent quality, it's flavor is neat, and the black tea is bold and strong. The creaminess of the milk and hint of sweetness are perfect compliments to this black tea; it's the perfect tea latte.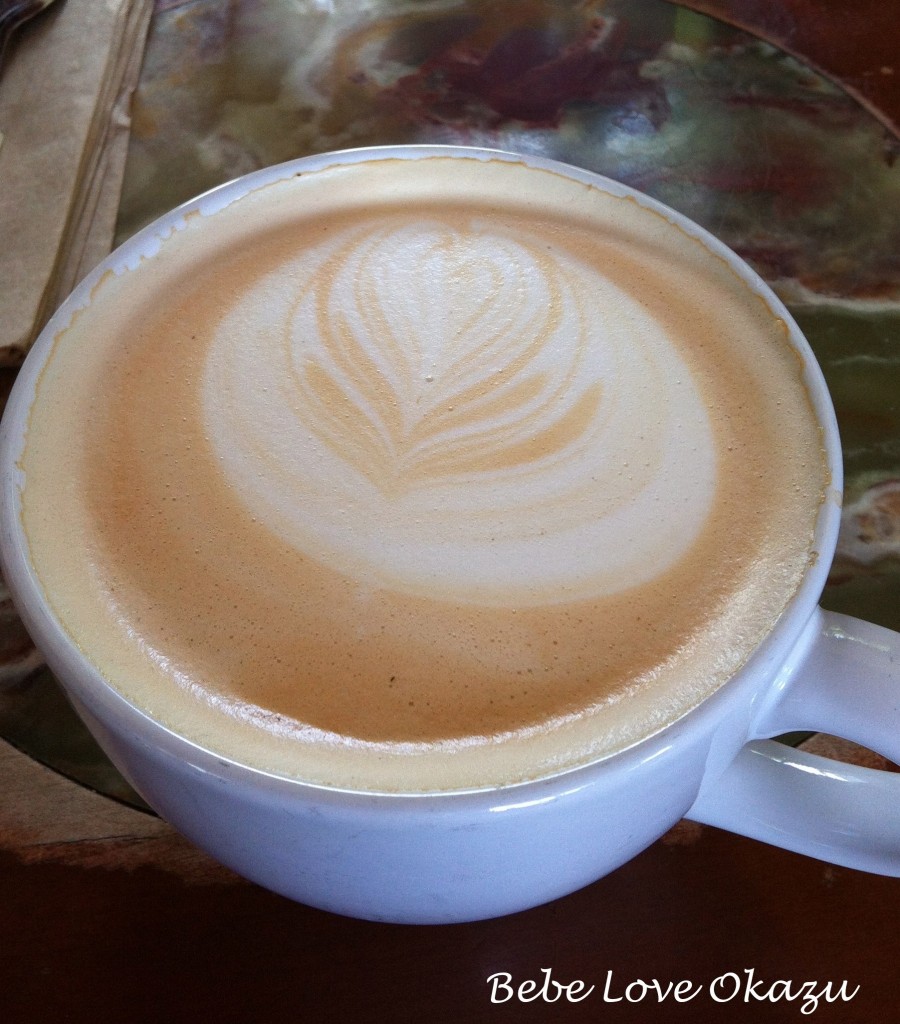 Recently, in exchange for some lovely artwork, I treated one of my besties to a nice lunch at Urth Caffé. It turns out that we share a love for the same sandwich: the Portabella Panini. It's made with grilled portabella mushrooms, roasted red bell peppers, arugula, grilled artichokes and pesto goat cheese (oh how I LOVE goat cheese). It's the type of sandwich that is SO good, you'll find yourself craving it.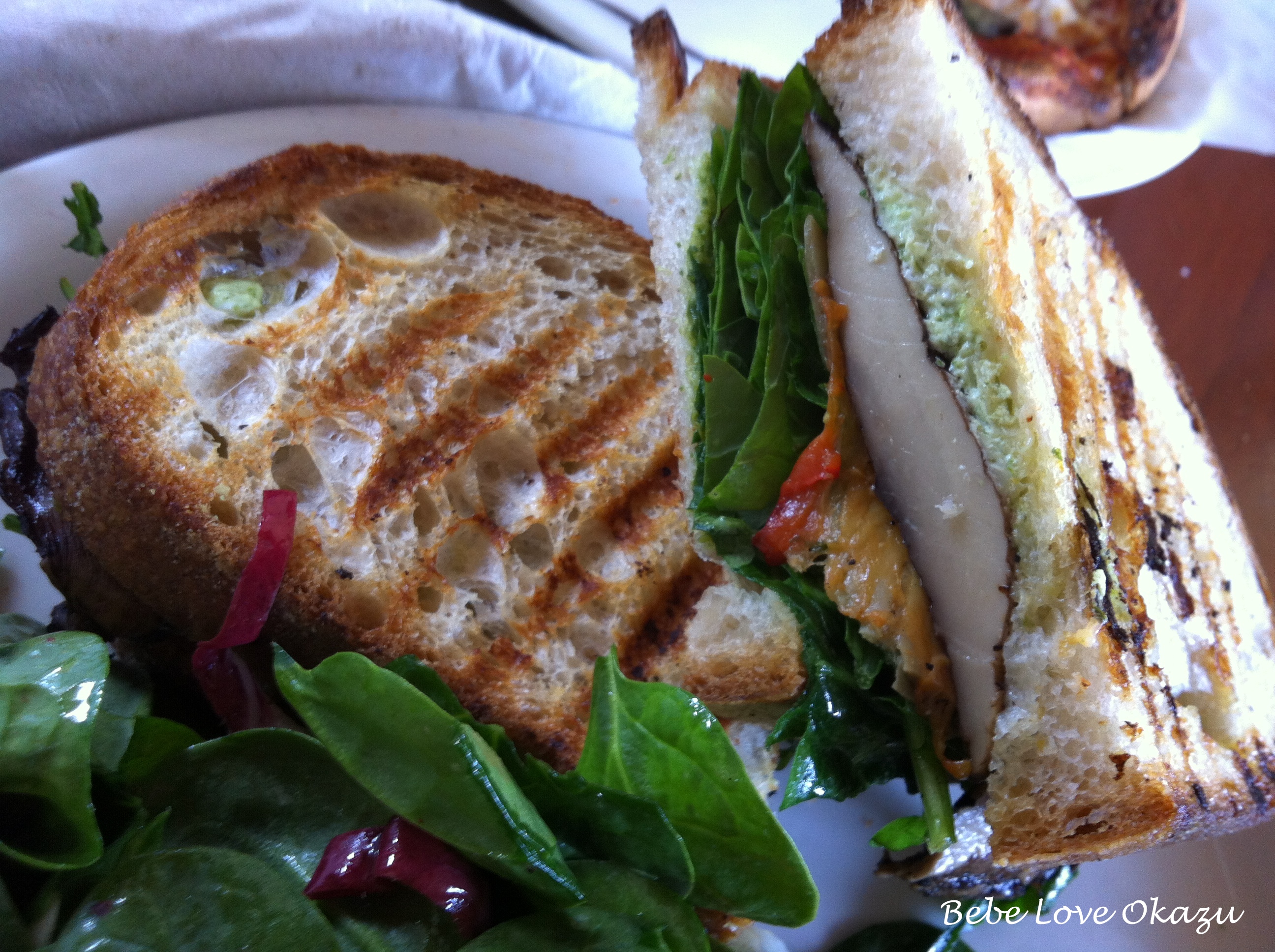 Now you know. I've confessed my weakness for organic tea lattes and fresh eats from Urth Caffé. If you're ever in the area, I highly recommend stopping by for breakfast or lunch, or even a cup of tea | coffee and dessert. I should also mention that their desserts are also divine!
Addicted to Urth,
Judy
Urth Caffe
2327 Main St.
Santa Monica, CA 90407
310.314.7040