China Adventures Part IV: Shanghai & Hong Kong AND Glutinous Black Rice with Coconut Milk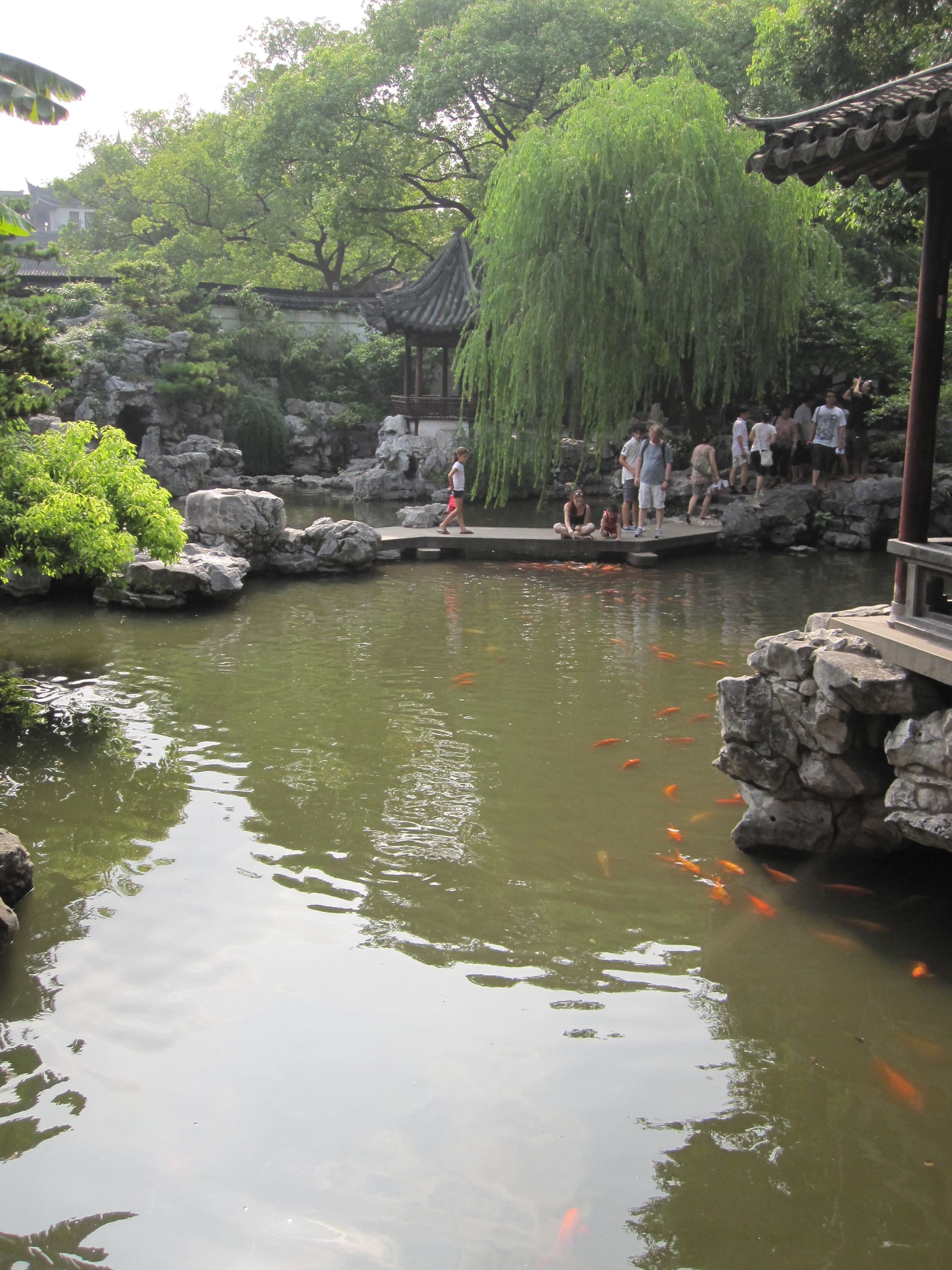 M.I.A.
Alright, this is the last post of my "China Adventures" series and I've been meaning to draft this post for over a month, but I honestly haven't had the time or the motivation to sit down and write.  It was perhaps two weekends ago when I had brunch with a few of my best girlfriends and one of them told me that she wasn't receiving my posts via email anymore. Uh… I told her that was because I haven't posted anything in a very long time! I had to laugh at that one.
After getting back from China almost two and half months ago, I feel as though we're settled a little too comfortably back into our regular routine. For Big Onechan, school started long ago at the beginning of September and she is settling into her new school and activities nicely. Bebe E and I are back into our routine of Mommy & Me classes, story time at the library, and swimming lessons. Another activity which has definitely kept Bebe E and I busy is the fact that Dada has been traveling quite a bit for work, so Bebe and I have taken to "vacationing" at Bachan and Jichan's house while Dada is away. Needless to say, our mini vacations in Los Angeles have kept us quite happy enjoying Bachan's cooking and/or enjoying good eats on the Westside that I miss terribly in Orange County.
So, why haven't I been motivated to blog? Hmm, maybe I've simply hunkered-down for Fall and I'm preoccupied during my down time in the evening with Fall premieres of my favorite TV shows?!? Seriously, the same thing happened last Fall and my blog posts suffered from neglect whilst I lost sleep trying to catch-up on all the shows on our DVR. *Sigh.* Some things just don't change.
I love my TV shows.
Luckily ("sadly" is more accurate), the Lakers preseason was postponed as were the first several weeks of the regular season. It's quite likely that there will be no Lakers season this year. Theoretically, this means that I will likely have more time to blog…
* * * * * * * *
SHANGHAI
Well, we FINALLY reached the last leg of our trip. We started our trip in Beijing, next we visited Xian and Guilin. Lastly, we visited Shanghai and Hong Kong.
By the time we arrived in Shanghai, we were exhausted. On the day we were traveling from Guilin to Shanghai, a powerful typhoon was expected to hit the Hong Kong region. While we were lucky to fly in good conditions, this meant that we were delayed in Guilin for several hours in a very rural airport under less-than comfortable conditions. It also meant that instead of arriving at our hotel in Shanghai at 11:00 PM, we arrived at our hotel at 3 AM. Not fun for Bebe and definitely not fun for us big folks either.
Needless to say, our tour plans for our first day in Shanghai changed. While the rest of the family, including Big Onechan, decided to take a half-day tour of the city, Bebe Dada and I stayed at the hotel with Bebe E to rest. Bebe Dada was still fending-off a cold and our Bebe was in no mood for sightseeing. After brunch at our hotel, we all took a 3-hour nap and finally, about 4:00 PM we ventured outside our hotel to explore Shanghai by foot. Don't let my words fool you – – – we literally walked four to five hundred yards and circled back to our hotel. We were gone less than an hour. As you can imagine, I didn't take very many photos.
The next day was more eventful as we joined our entire family of seventeen on a mini tour of Shanghai. We started out with a visit to The Bund.  The Bund refers to the wharves and buildings surrounding the Western bank of the Huangpu River.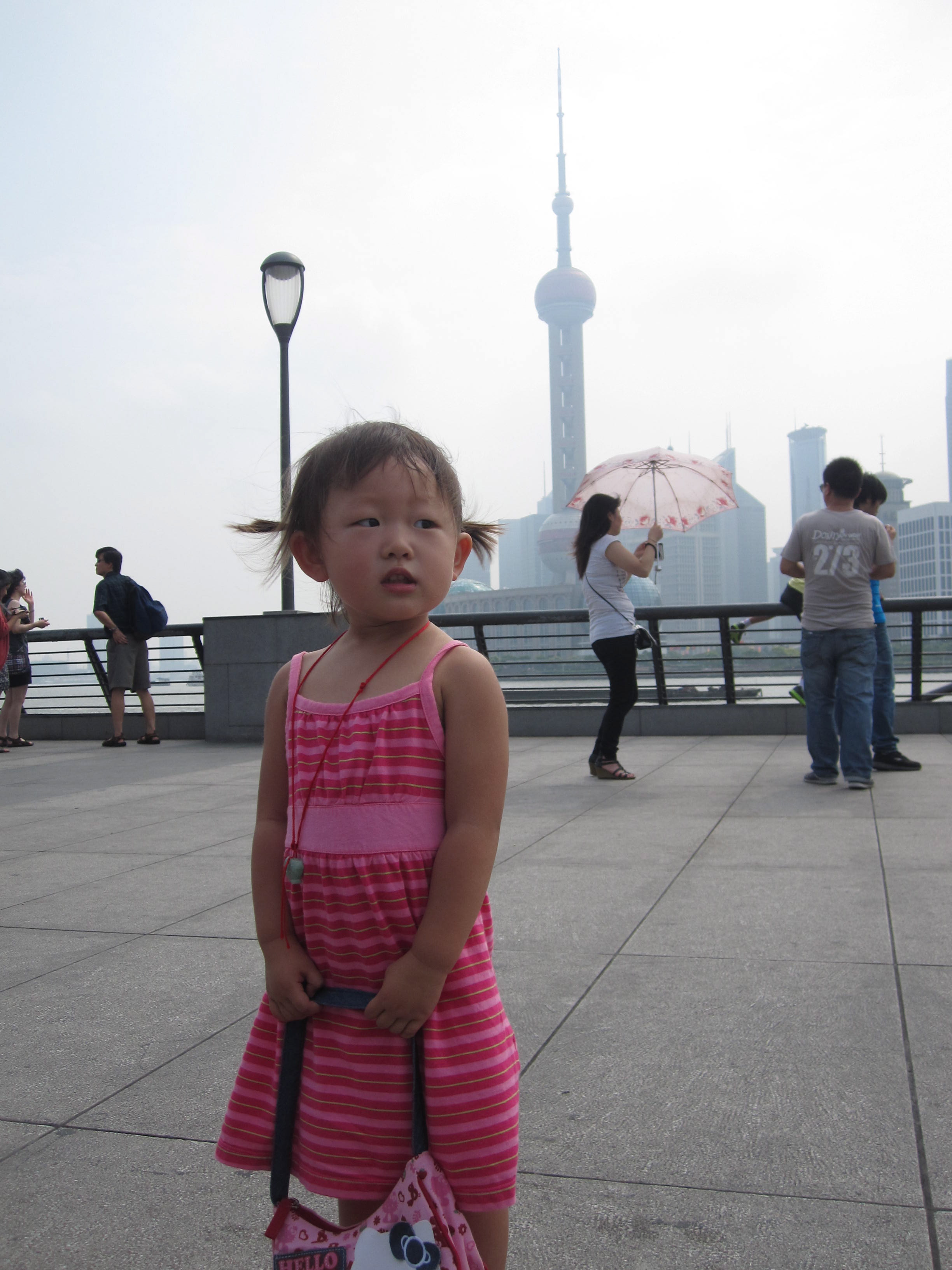 Bebe E posing at The Bund. Huangpu River and the structurally interesting Oriental Pearl Tower (which is a TV tower) in the background.
After our brief visit to The Bund, we walked along the famous Nanjing Road to shop. We found a Uniqlo store which I was excited about since I'd only visited the ones in Japan, but even better than bargain finds at Uniqlo was the Haagen Daz shop we found. It wasn't quite 11 AM yet, but after a week and a half of nothing but Chinese food, we splurged on $5 scoops of good ol' fashioned rich and creamy ice cream. Yes, one little scoop of ice cream was just over $5 U.S. dollars. Expensive, but worth it. To make my Chinese Haagen Daz experience unique, I chose a somewhat "asian-y" flavor, Green Tea with Hibuscus Flower. It was a refreshing appetizer before lunch.
We also found a small snack shop where we bought tea and moon cakes. This statement is somewhat misleading because no one wanted to try the moon cakes we purchased off the street. When I broke one open, I found that there were nuts, seeds and what appeared to be a grassy vegetable or tea?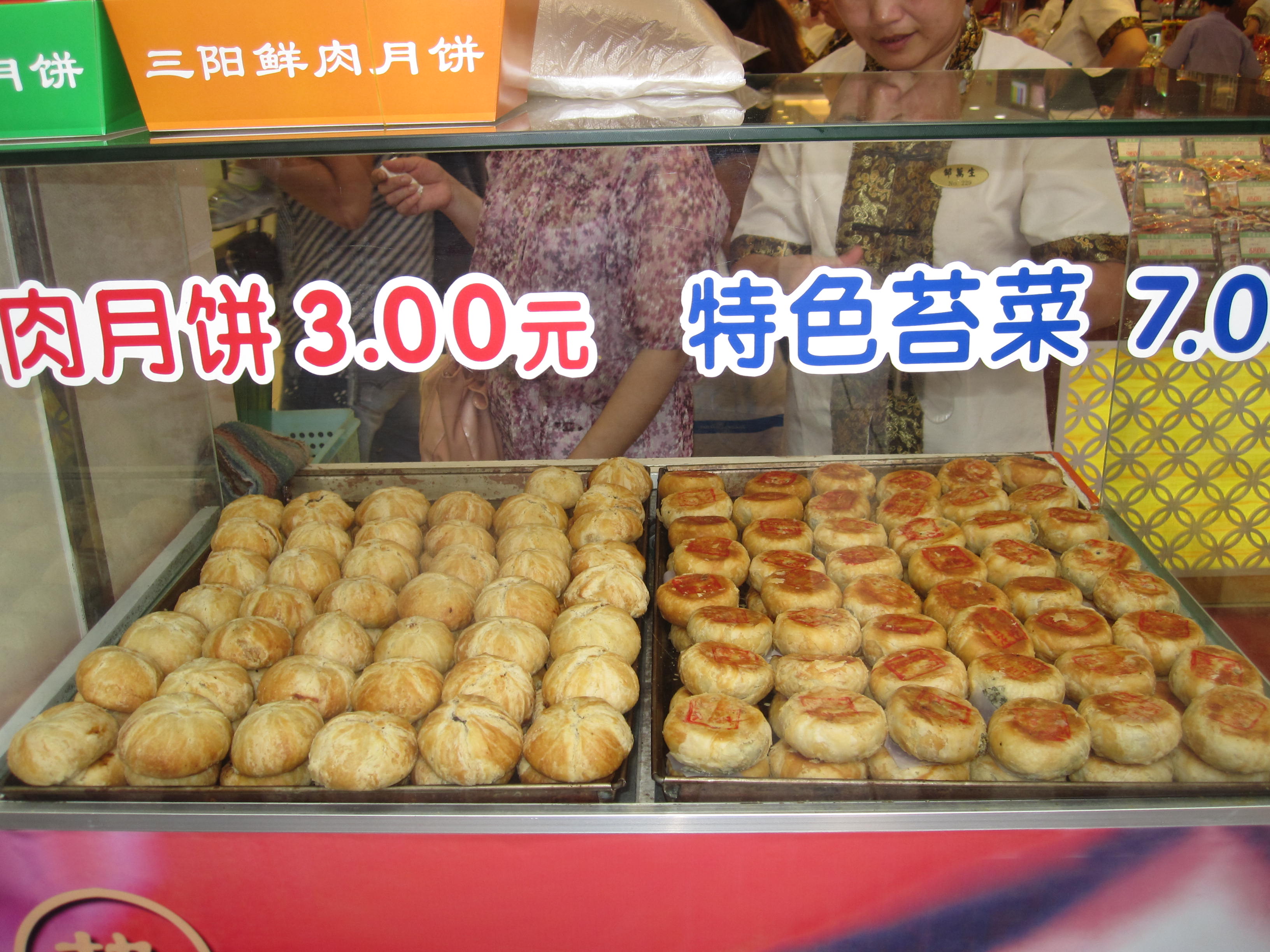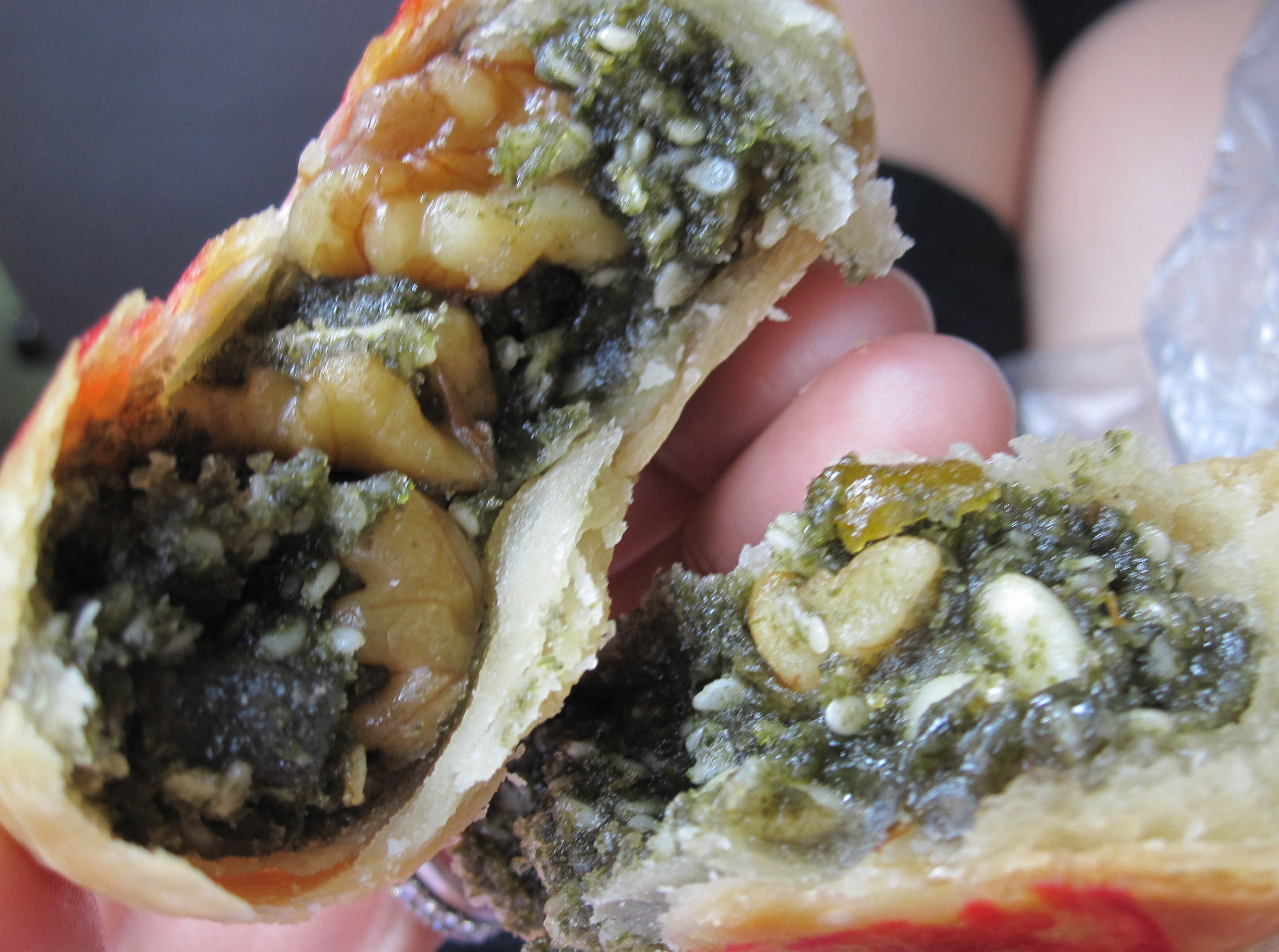 After a fast-food lunch of accidentally spicy Mongolian BBQ (I won't go into the details), we visited a weaving factory for a brief tour. I thought the tour was quite interesting because the women at the looms were actually lying down and napping until we walked in – ahahaha. They sat up, switched on their lights, and proceeded to weave for us.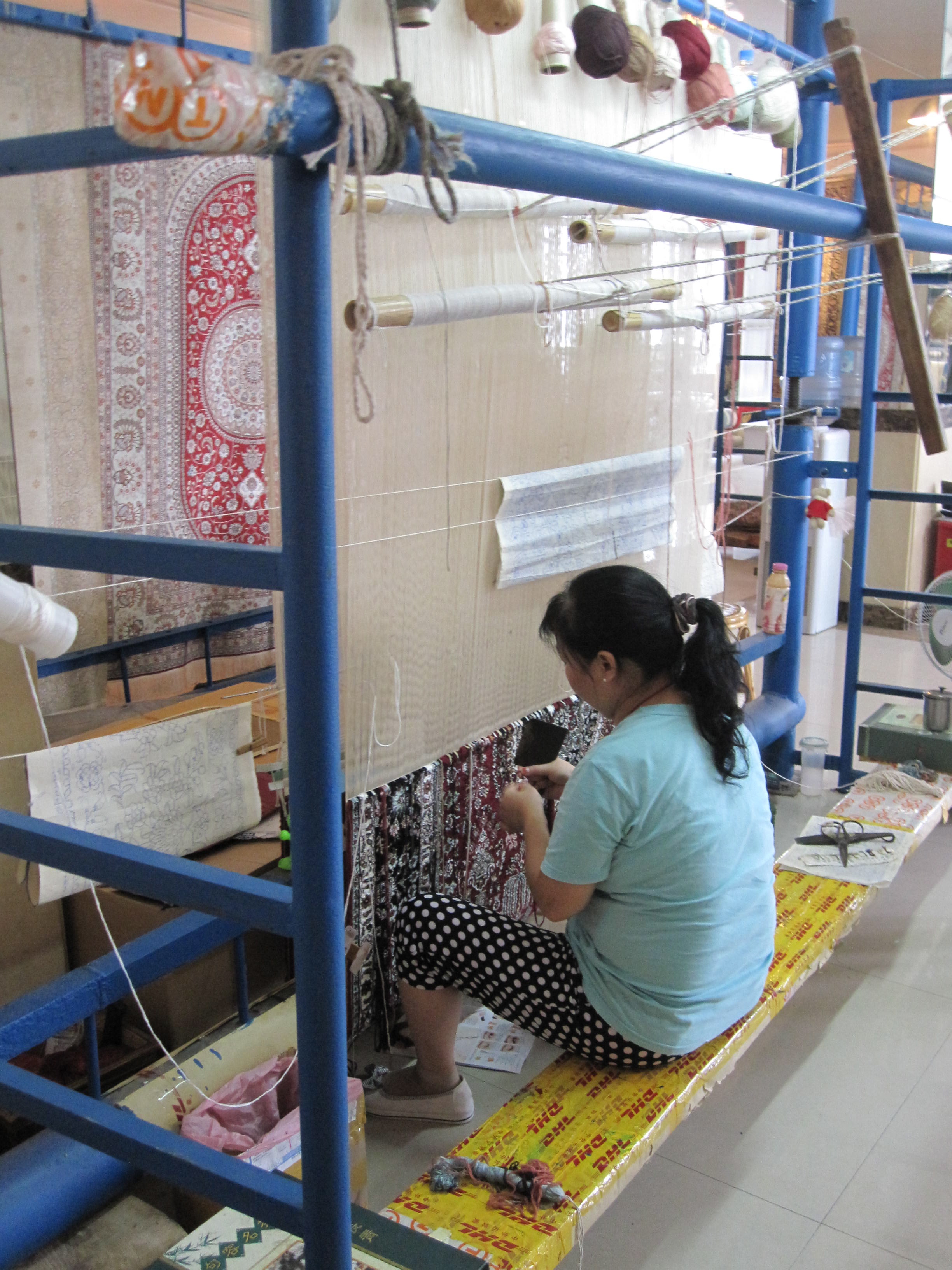 By far, the highlight of our day tour in Shanghai was our visit to the Yuyuan Garden. The photo you see featured at the top of this post is a shot from the garden. It was SO hot and humid which made our visit slightly uncomfortable (for me) but it was amazing to visit such an ancient and beautiful garden.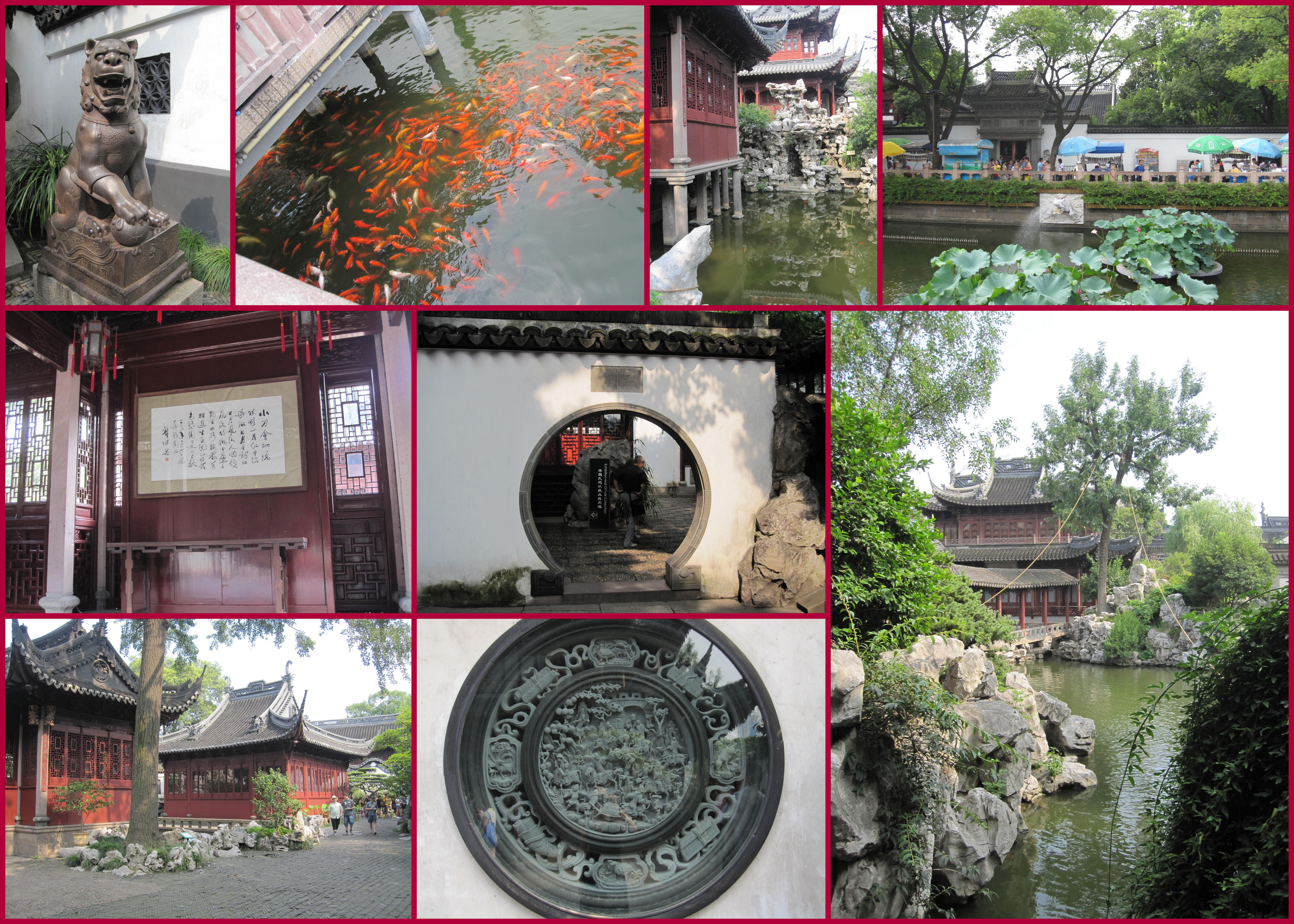 Our visit to Yuyuang Garden, Shanghai
Googled Facts about Yuyuang Garden:
It is deemed one of the most beautiful and lavish gardens in Shanghai and is a national monument.
The garden was first built in 1559 during the Ming Dynasty by Pan Yunduan, the son of a high ranking official, Pan En.
The garden was damaged during the Opium War and also during the Taiping Rebellion.
During 1956 to 1961 the Chinese government repaired the garden to it's current beauty.
We ended our stay in Shanghai with a visit to Shanghai Circus World, the permanent home of the famous Shanghai Acrobatic Troupe. According to our tour guide, David (he doesn't really have an American name), this troupe is the second most famous acrobatic troupe in Shanghai. Apparently, the most famous troupe was located in a geographically-undesirable location (too far from our hotel) but we were quite impressed with the show.
I was expecting a show similar to Cirque du Soleil but it was far more entertaining, unique and acrobatically superior to anything that I'd witnessed before, including the acrobatics show we watched in Beijing. No photography was allowed during the performance and we were told that our cameras would be confiscated at the door if any were visible. (I think David was trying to scare us.) So, instead of our evening's entertainment, I share with you our last meal in Shanghai.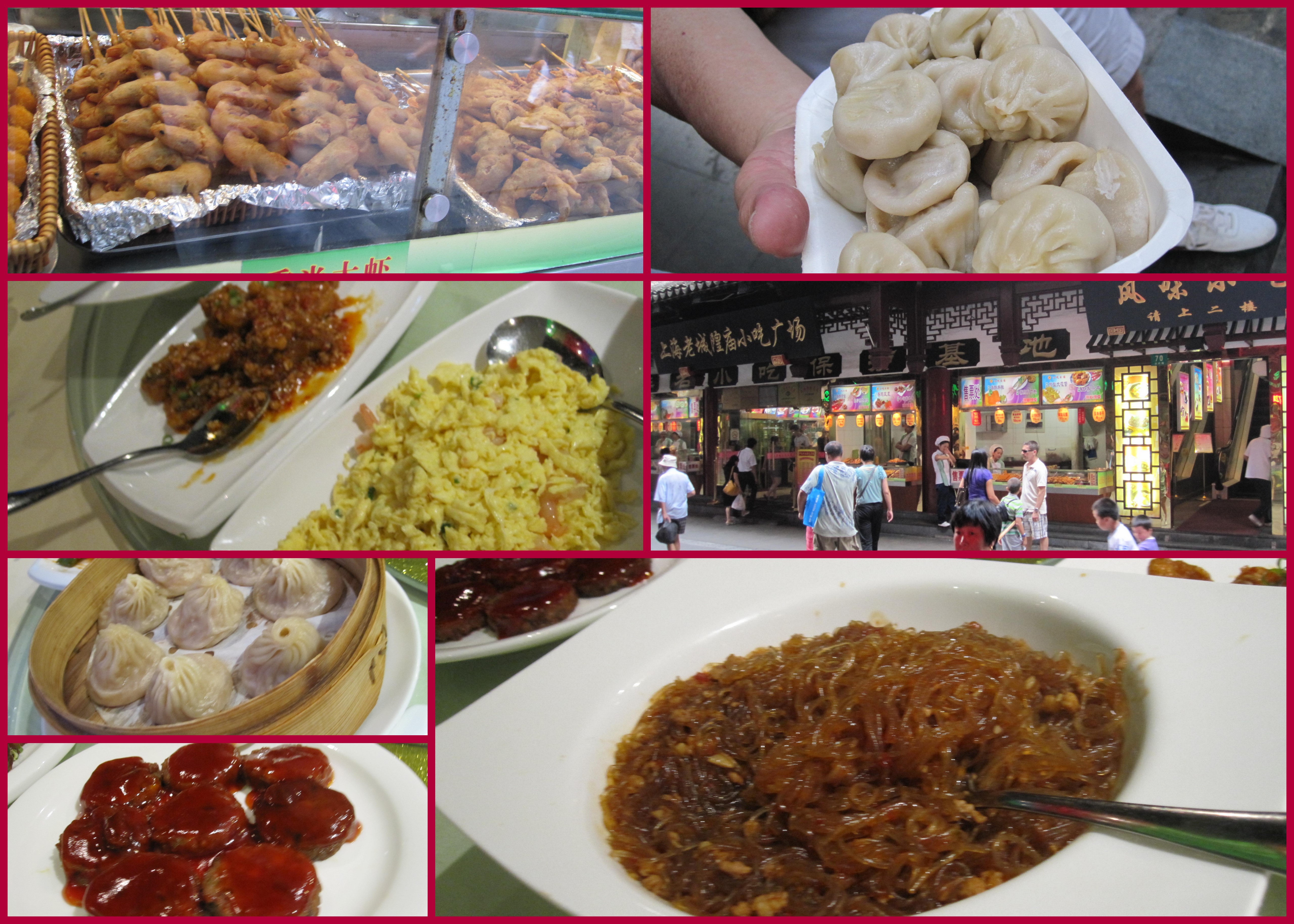 Most of the photos of our dinner were taken hastily as Bebe E wouldn't settle down that evening. The juicy dumplings were my favorite and are apparently renowned in this area of Shanghai. If you're not familiar with juicy dumplings, they are little dumpling pouches filled with savory juicy goodness from the meat and vegetables cooked within. These were far superior to any juicy dumplings that I tasted in California. If you're ever in the Los Angeles area, however, definitely visit Din Tai Fung in Arcadia for their juicy dumplings. You won't be disappointed. And if you're not careful you'll have "juice" running down your chin!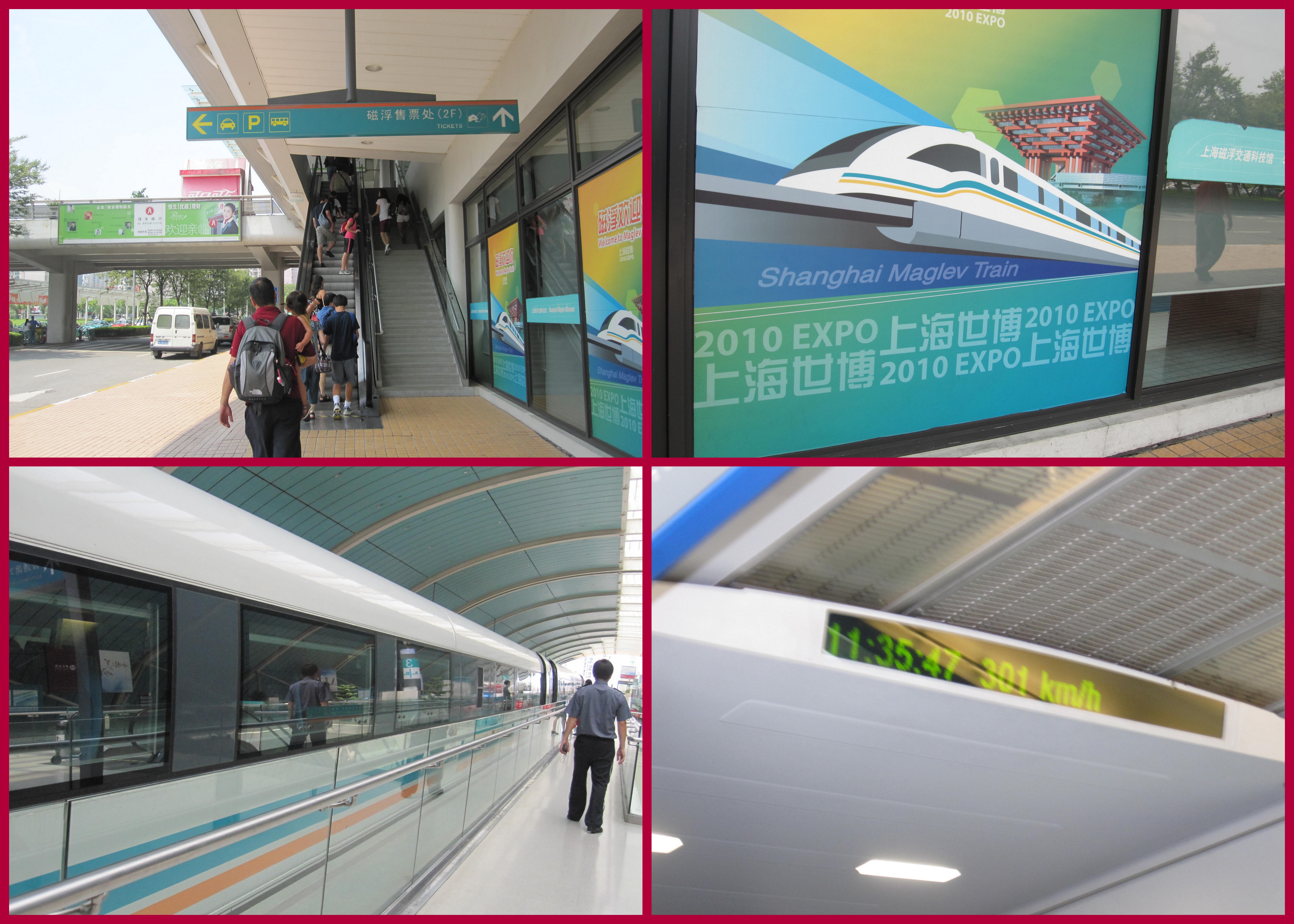 On the day we departed Shanghai for Hong Kong, we rode the Maglev super-speed train from Downtown Shanghai to Pudong International Airport. It took us less than 10 minutes to arrive at the airport. It was not unlike the Japanese shinkansen (bullet trains) that I've experienced in Japan. Unfortunately, after quickly arriving at the airport, our flight to Hong Kong was delayed and we spent the entire day at the airport but arrived in Hong Kong in time to enjoy a nice Cantonese dinner.
* * * * * * * *
Hong Kong
Hong Kong was all about shopping and enjoying Cantonese food.
Cantonese style cuisine is what we enjoy here in the U.S. anytime we eat out with my husband's side of the family. Upon arriving in Hong Kong, I decided I was finally in my comfort zone. The food wasn't spicy and more agreeable to my palate and the cityscape of Hong Kong seemed all too familiar although it was my first time in this hustling-and-bustling city. It was urban, and uniquely Asian in a way that reminded me of the urban cities of Japan.
The number of photos I took significantly declined as our trip progressed. I don't have very many pictures to share of our brief stay in Hong Kong but I will share with you the few that I have. Uniquely Hong Kong is the Victoria Harbor located between Kowloon (where we stayed) and Hong Kong.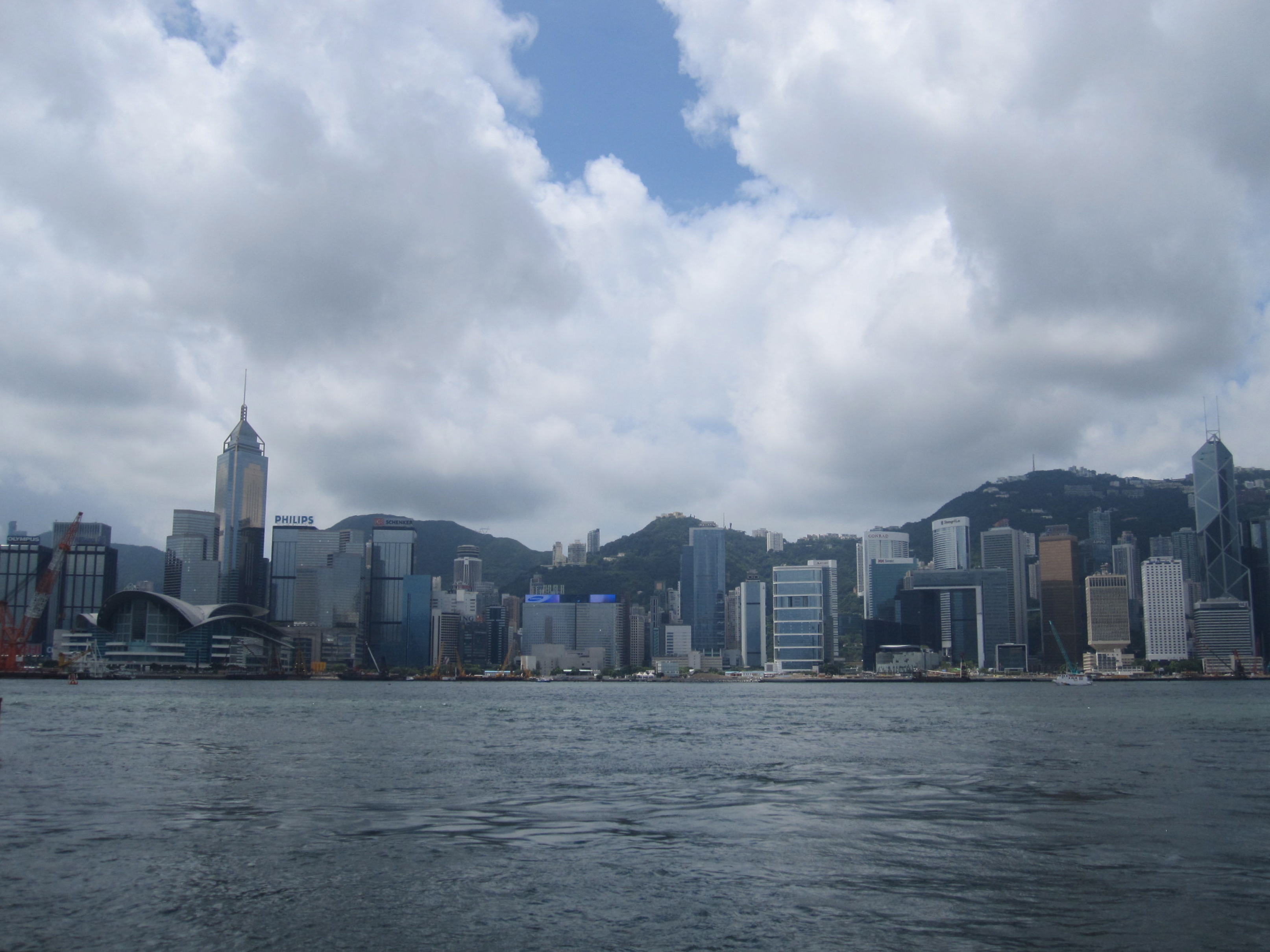 Victoria Harbor – View of Hong Kong from Kowloon.
We walked around Victoria Harbor and came across a wedding feast… waiting to be "herded" into the banquet hall.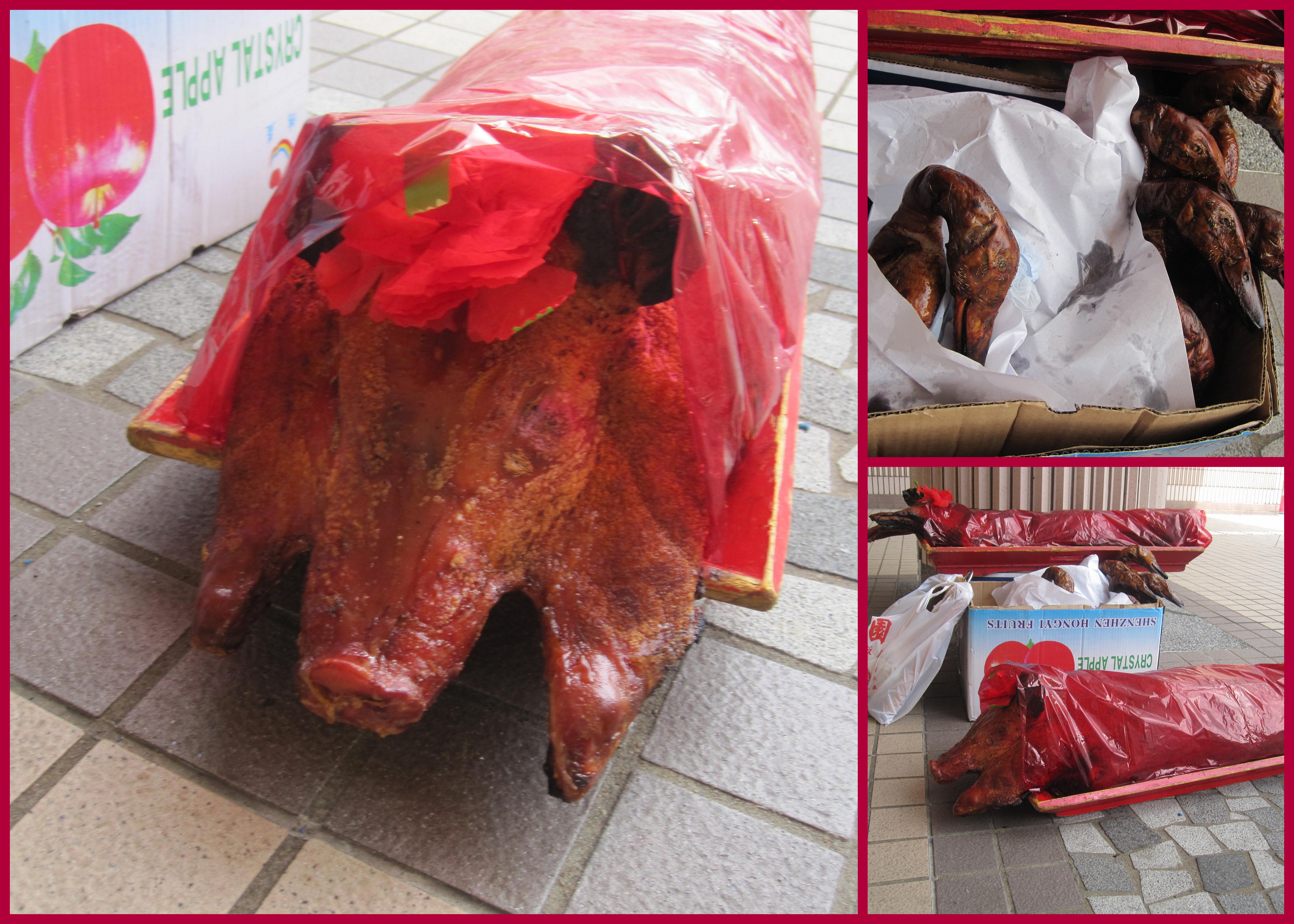 We then visited Hong Kong and took the metro train and bus to one of the Top Eight flea markets, Stanley Market.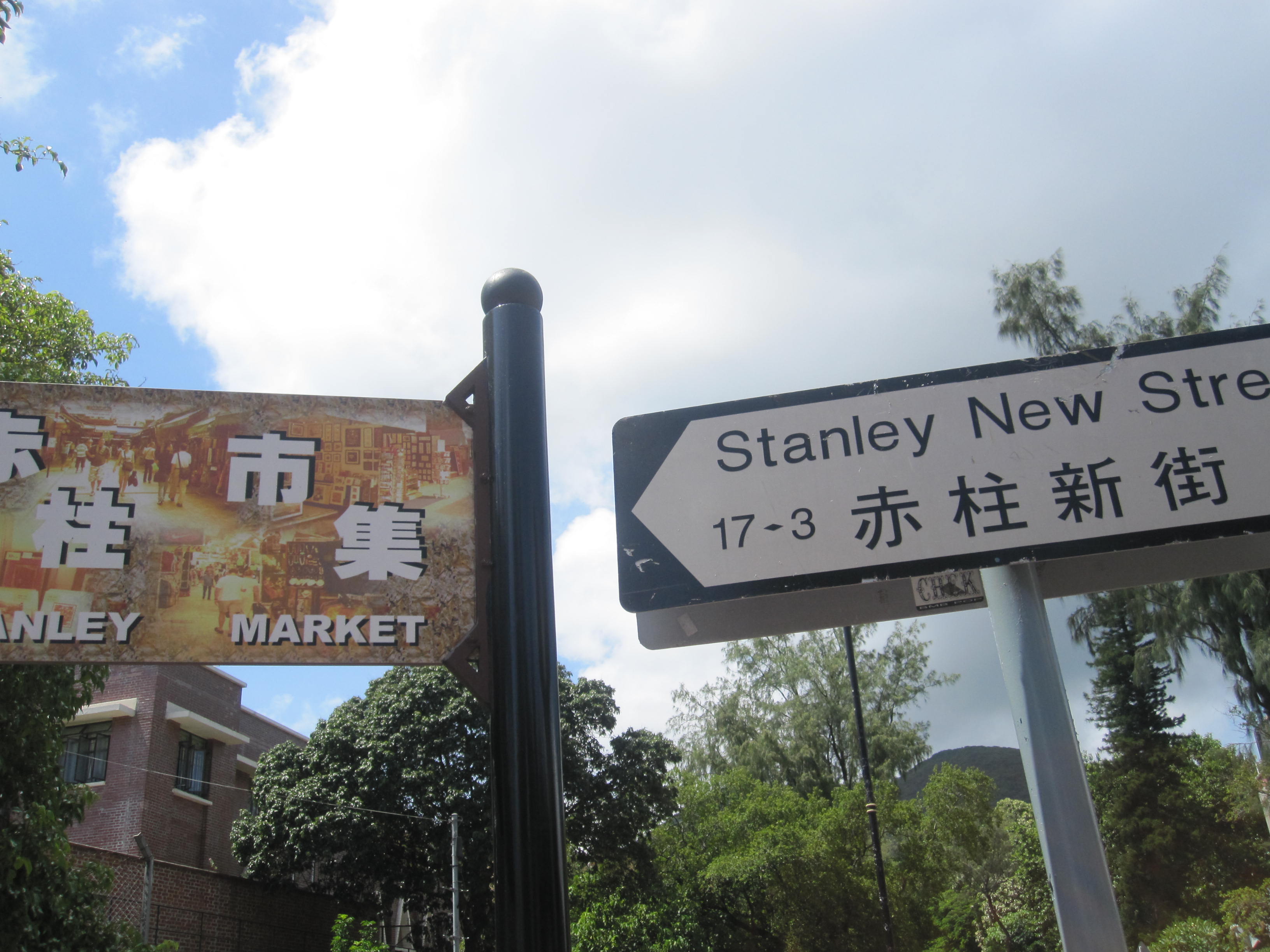 On our last day in Hong Kong, a few of the families visited Macau while the rest of us explored Kowloon at a leisurely pace. In other words, we went shopping. While we mostly window shopped, we did find a few bargains at the Ladies Flea Market (Subway Stop: Mong Kok Station). I imagine this market is named as such because we found tons of clothing for women, men, and children, in addition to handbags and souvenirs.
By far the most interesting local market that we visited was an unnamed food market we discovered close to the Jade Market (Subway Stop: Yau Ma Tei Station). Sadly, we found a variety of live frogs and turtles for sale. (Not to be mistaken as pets.) Then, right across from the market we found a butcher selling interesting meat.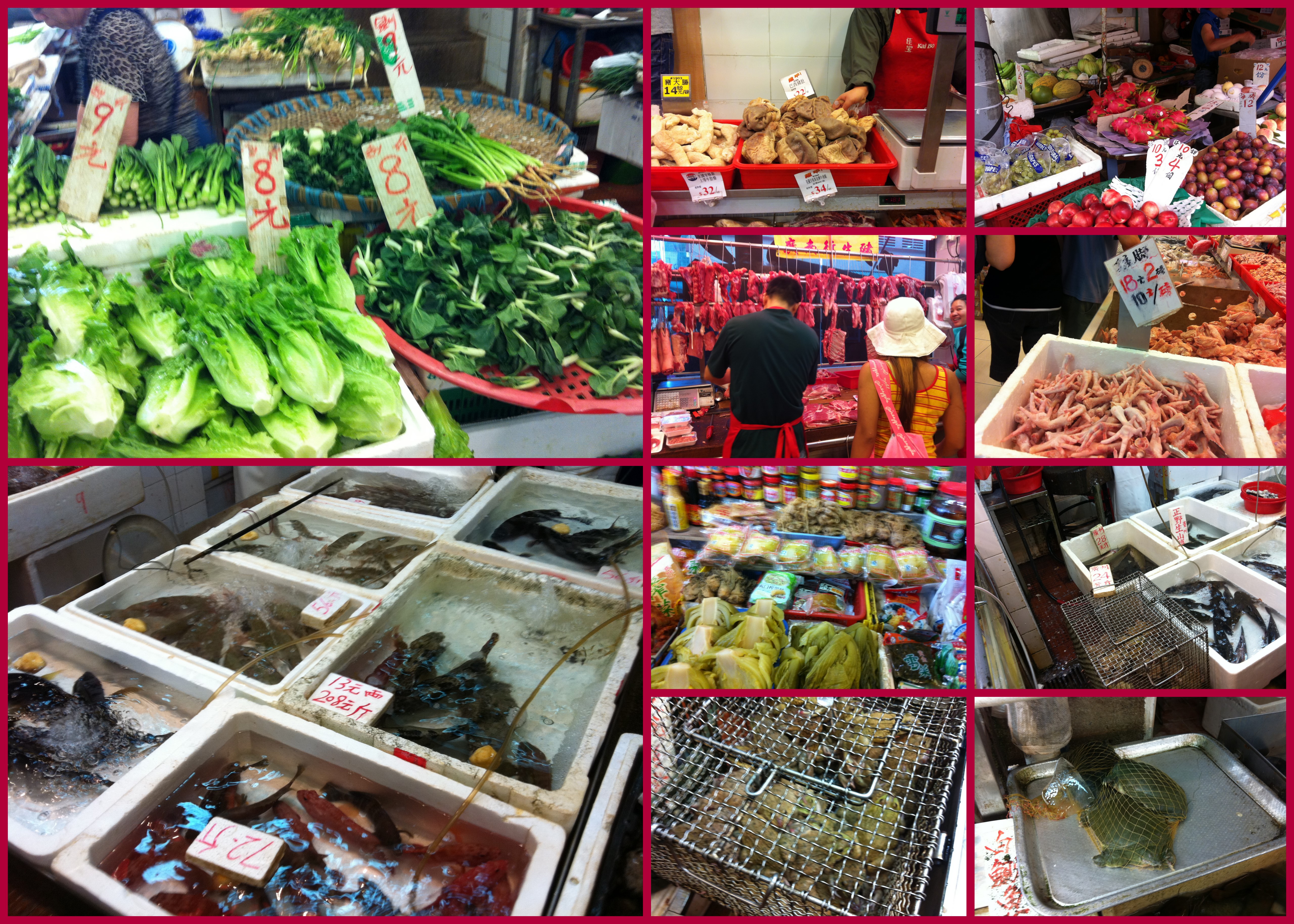 A few final closing thoughts regarding our summer adventure:
1. One can never be too prepared when traveling with a baby / toddler. After a month of preparing and packing several suitcases to hold all of our "gear" there wasn't a single item that I regretted packing. Overpacking, if you pack the right things, isn't a bad thing.
2. Regardless of jet lag, a hard schedule, delayed flights, Asian-style toilets, humidity, more Chinese food than one can consume two to three times per day for two weeks straight, pollution, typhoons, heat induced irritability, and travelers diarrhea, there are many things that I will cherish and remember, above anything else that may have been a challenge on our trip. The quality time that we spent with family and the absolutely amazing sights that we were so very fortunate to see and experience are what I will remember and cherish more than anything else. Our trip was very special and I'm so thankful to have had the opportunity to share this with those I love.
3. Two months after our trip, Bebe E still squeals when she sees an airplane and says, "Bebe E (her name) beeg aih-pwane Hong Kong China!" I happily acknowledge what she remembers and tell her that yes indeed, she flew on a big airplane to Hong Kong and China. What's even better is that she starts to name all of our family members who flew on the "beeg aih-pwane" with her.
* * * * * * * *
Recipe
On our last night in Hong Kong, we enjoyed a delicious multi-course Cantonese dinner. At the end of our meal we were served several desserts, but my favorite, by far, was the black glutinous rice with coconut milk. My sister-in-law and her husband proclaimed that it was quite a simple dish to make, so I decided to give this a try.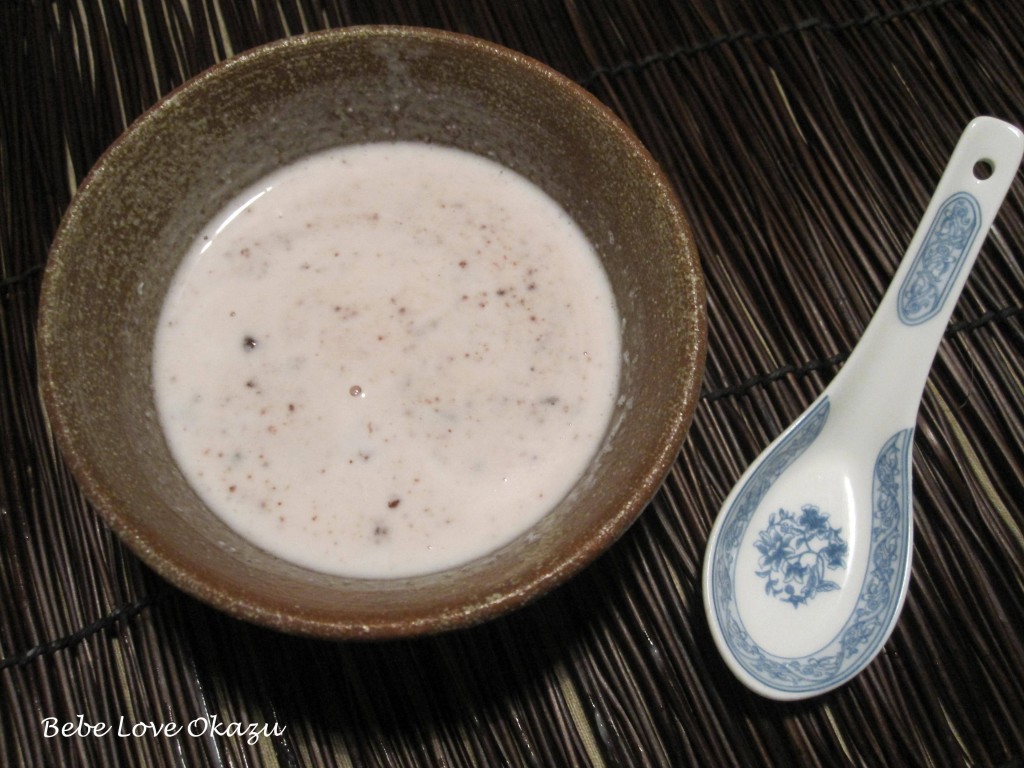 The first time I made this, I don't know why I thought that NOT washing the rice would be acceptable, but I didn't wash it. I know, I know… Please, don't ask… I'm not sure what was going through my head.
As you can imagine, because I didn't wash the rice, I also didn't soak the rice in water overnight. Oops.
Two things I learned the first time I made this – don't forget to a) wash rice, b) soak the rice overnight. If you can remember these two key pointers about this recipe, it will surely turn out great.
Black glutinous rice can be found at the Chinese supermarket. It looks like this…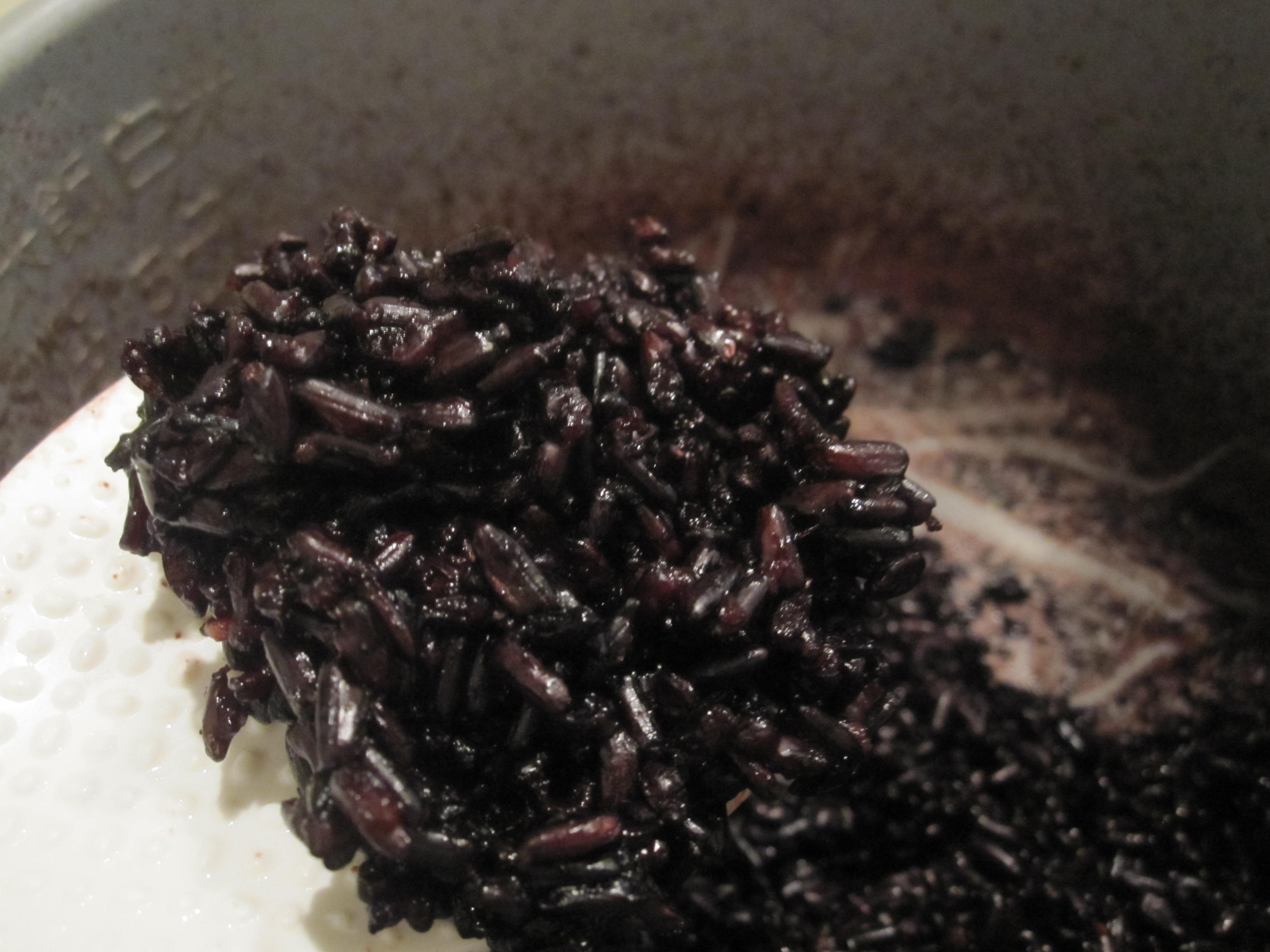 Apparently, the authentic version of this recipe does not include milk, other than coconut milk. I added milk because the coconut milk was too thick and heavy for me. When I asked my brother & sister in law how to make this, they said it's just coconut milk, sugar and the black glutinous rice. When I shared with them that I added milk, my brother-in-law made a face. That would be a "yuck face", in case we weren't clear. Try the coconut milk without thinning it with the milk first, and if it's too thick for you, then try adding milk. Honestly, I enjoyed my version of using milk, along with coconut milk.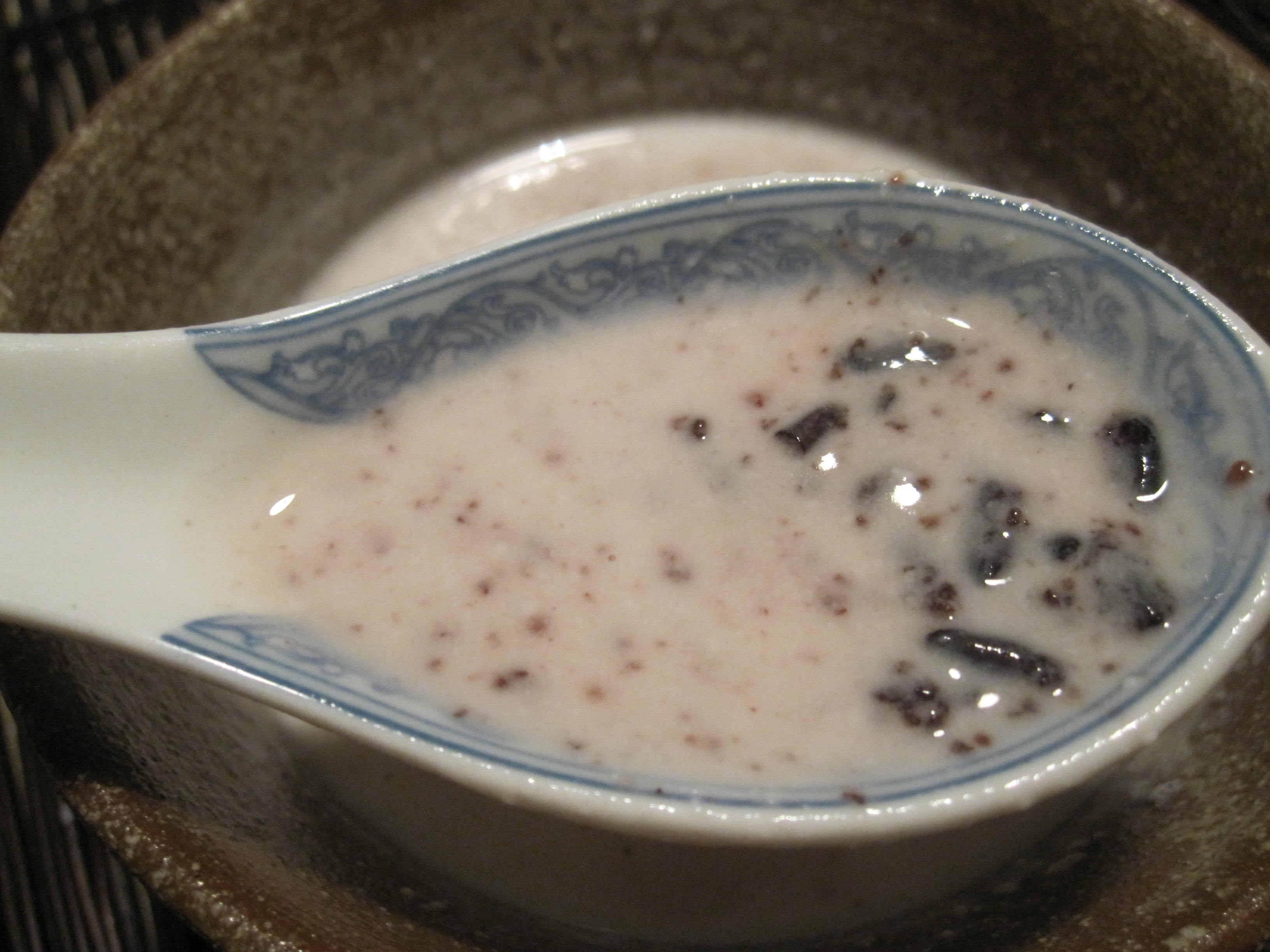 Glutinous Black Rice with Coconut Milk
Ingredients
1 cup steamed black glutinous rice (1 cup dried rice yields approx. 2 cups cooked rice)
2 cans coconut milk
½ cup milk, optional (add more if you prefer a soup with thinner consistency)
white sugar, to taste (I used 3 to 6 tablespoons per one can of coconut milk)
¼ tespoon salt
Fresh coconut slices, optional
Instructions
Wash and rinse black glutinous rice several times.
Soak in water overnight.
Drain and rinse the rice.
Cook rice by adding sufficient water, according to your rice cooker's instructions.
Cook coconut milk, milk (optional), sugar and salt over medium heat in a saucepan. Add cooked black glutinous rice to the coconut soup. Add fresh coconut if you desire. NOTE: I added milk because the coconut milk seemed a bit thick and heavy. Try the coconut milk without thinning it with the milk first, and if it's too thick for you, then try adding milk.
Serve hot.
Notes
Black glutinous rice can be found at Chinese supermarkets.