Agedashi Tofu (Deep Fried Tofu)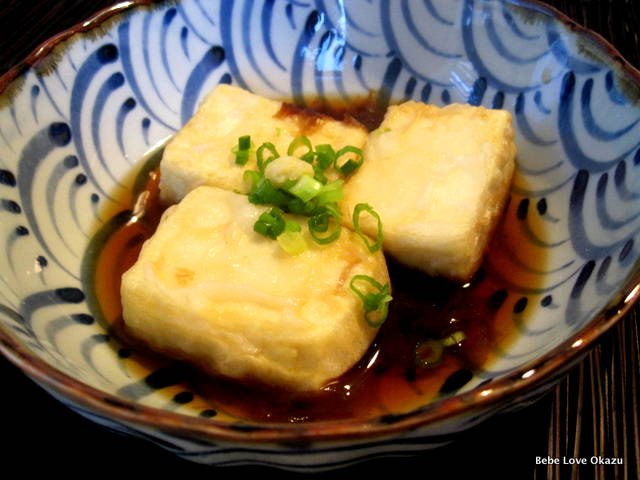 Agedashi tofu is one of my favorite Japanese appetizers. We order this regularly if we happen to be dining at a Japanese restaurant, but interestingly, it's not something my Mom made for us when we were growing up. I think this is because the tofu is fried. On a good note, it's only fried for 3 to 4 minutes. (Does that really make a difference? Probably not, if it's fried, it's fried, right!)
Big Onechan also loves agedashi tofu. She's been asking me to make this for a while and I kept saying that I would, but ultimately I never did. It's one of those dishes that is easier to order when you're out, and frying food is not something I enjoy doing regularly.
For a special occasion celebrating summer, I decided to surprise Big Onechan with homemade ageh dashi tofu and one of her favorite dinners, soboro donburi. She was very happy.
Drain excess moisture from the tofu on paper towels or place in a colander…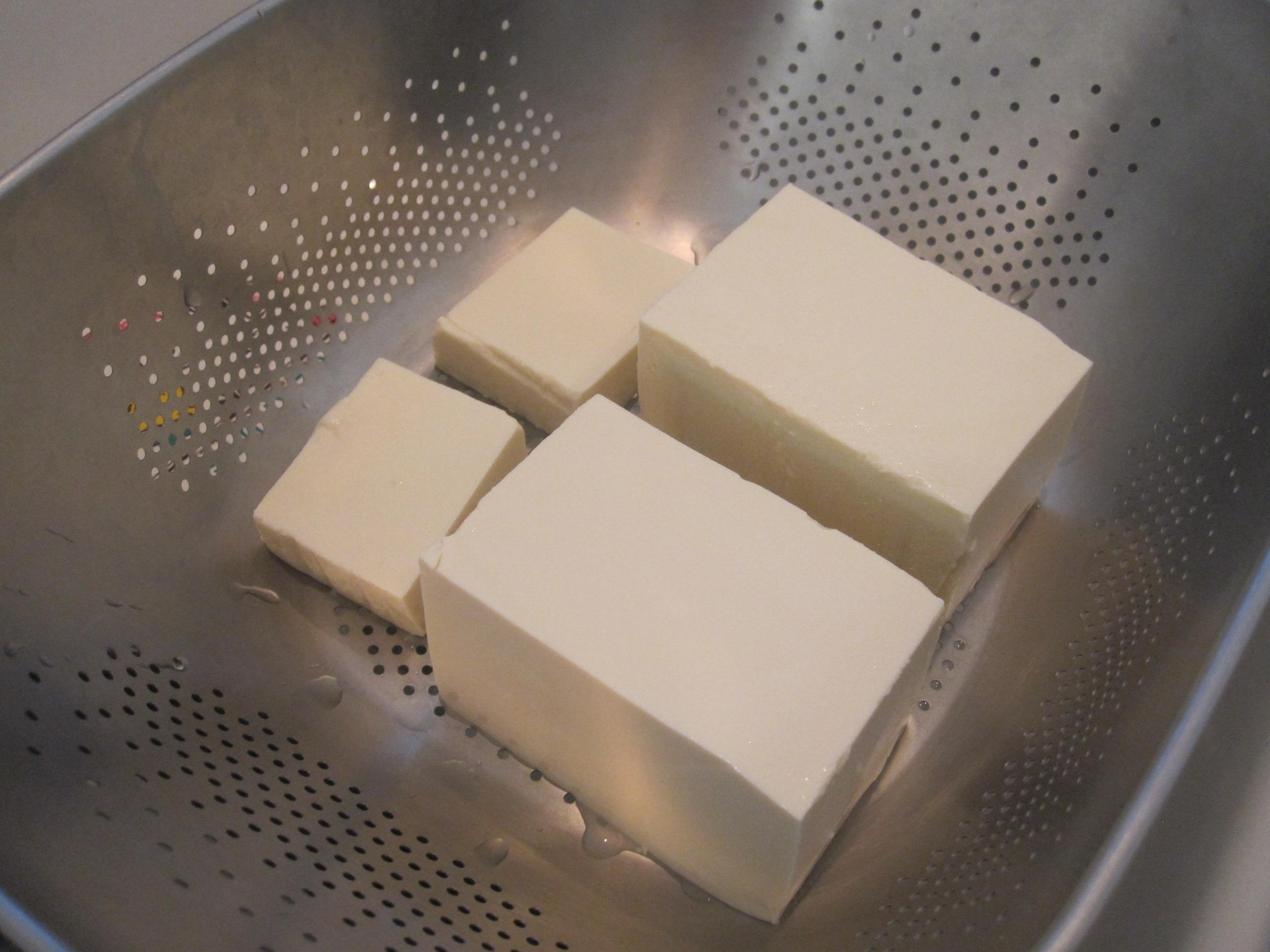 Tofu dressed in a mixture of cake flour and potato starch…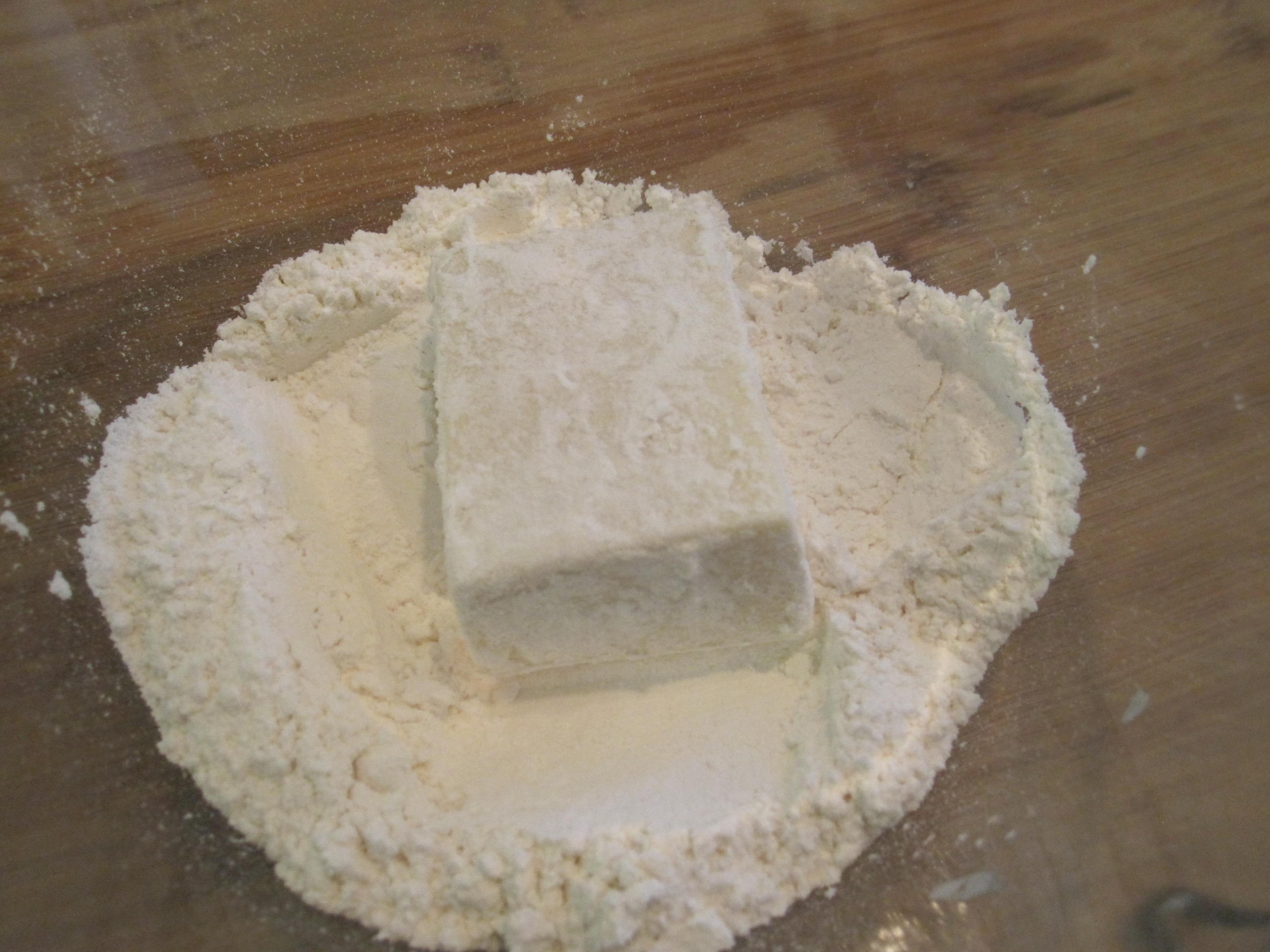 Agedashi tofu is fried twice. After the first dip in the oil, the tofu rests on a wire rack for 2 minutes, it is then returned to the oil to fry until golden brown or it floats…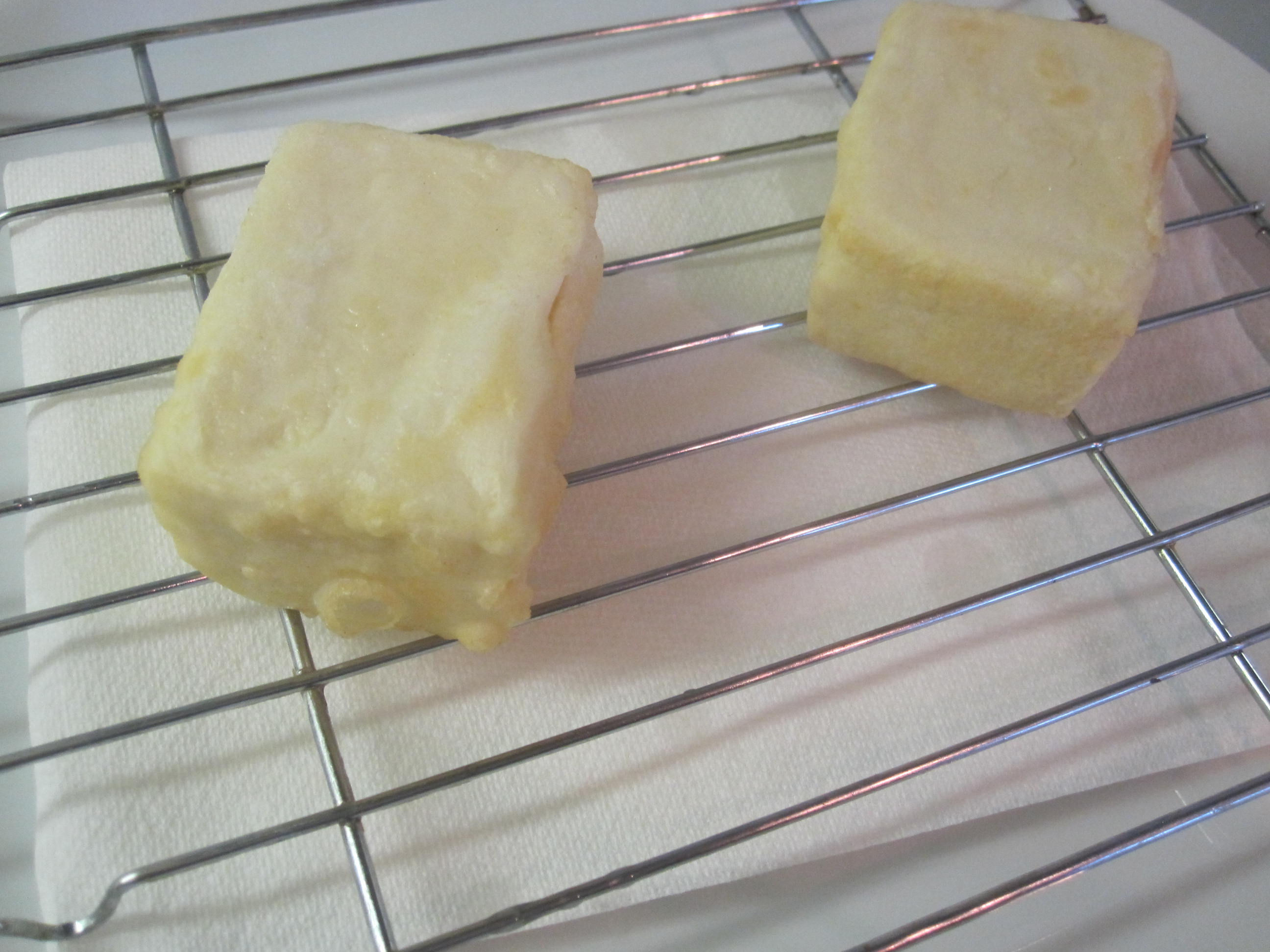 Our agedashi tofu, garnished and ready to eat!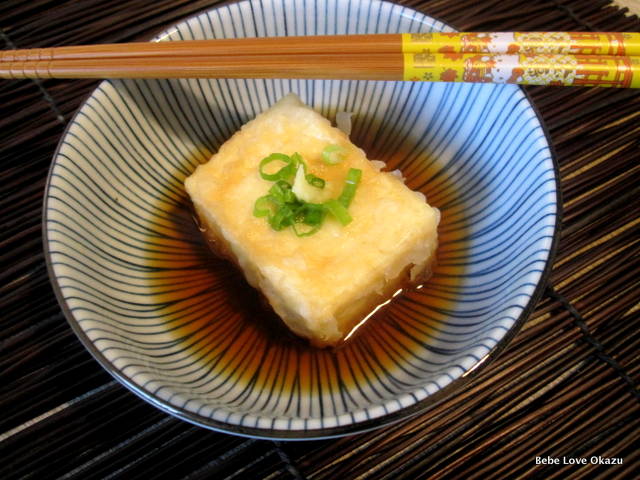 My Auntie in Japan hunted down a set of colorful and absolutely fabulous Hello Kitty hashi (chopsticks). Arigato!
Alrighty, I'm keeping this post short because I'm putting together "a step outside the kichen" post. Hope you enjoy the agedashi tofu. We loved it. I might have to start making this at home more regularly!
Cheers and hope you're having a great summer! We are!
Judy | bebe mama
Agedashi Tofu | Deep Fried Tofu
Ingredients
FOR TOFU:
2 blocks momen tofu (regular firmness); I use soft tofu
3 to 4 tablespoons cake flour
3 to 4 tablespoons potato starch
daikon oroshi (grated Japanese radish)
grated ginger
Green onions, chopped (for garnish)
Canola oil for frying
FOR TOFU DASHI
1 cup dashi (see Recipe page for my homemade dashi)*
3 tablespoons shoyu (soy sauce)
2 tablespoons mirin
Instructions
Set the tofu on paper towels for 15 minutes and drain. The tofu can also be placed in a colander. Cut into 8 pieces.
Dip tofu in flour. Remove excess.
Heat oil to 375 °F. While the tofu is frying, don't move the tofu in the oil as the skin of the agedashi tofu will easily come off. Allow it to fry until slightly golden. Remove from oil, and drain for a minute or two. Return the tofu to the oil and fry until it's golden or floats to the top and the corners are rounded.
In a small pot, add the sauce ingredients together and simmer. Place tofu in platter and add daikon oroshi and ginger on top. Drizzle with the tofu dashi.