Bruschetta with Tomatoes, Basil and Garlic & The Great Park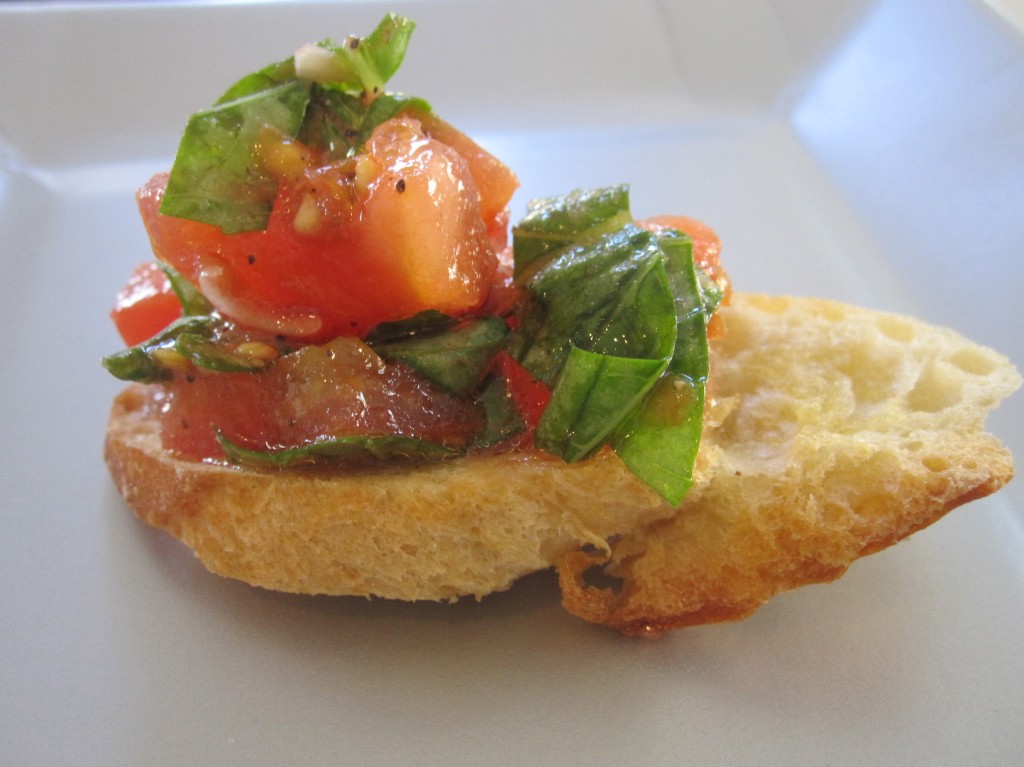 One of the easiest appetizers I enjoy serving (and eating) is bruschetta. And let's be clear that the Italian pronunciation for bruschetta is: brus'ket.ta. Note, the "ch" is pronounced with a HARD "k", not a "sh". It drives me up the wall when I ask for brus'ket.ta at a restaurant, only to be incorrectly corrected by a server with a response that goes something like, "you mean, you want the bru-SH-etta?" Uh, yea, OK buddy, I'll have an order of the brus'KET.ta, thanks. :)
Anyway, bruschetta is perfect for the summer when tomatoes are at their sweetest and although it's origins are rooted in Italy, it's wonderful as an appetizer at summer BBQ's!
* * * * * *
Similar to last week's post, I'm throwing in a collage of photos from the weekend that have absolutely nothing to do with the food featured in the post. :) I'm enjoying putting these collages together so… here it is!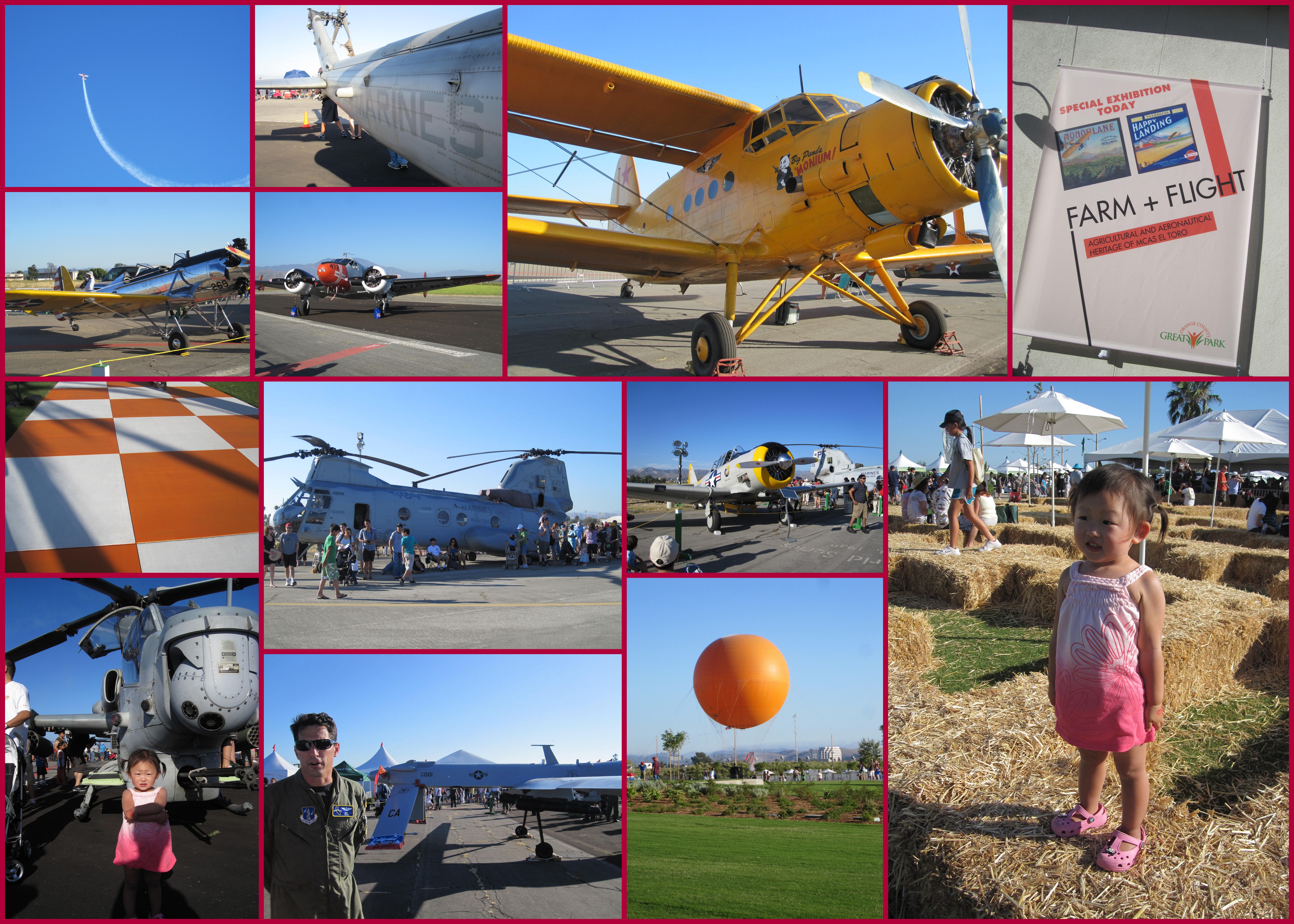 We took the family out for a quick tour of the the Great Park in Orange County and caught a glimpse of the air show. We snacked on fresh corn on the cob and looked at the airplanes on display, close-up. We also watched one of the dare-devil planes do tricks, but honestly, I feared that it would crash on us and watching the plane roll and dive just made my stomach turn, even with both feet planted on the ground! Bebe Dada was intrigued by the "drone" (bottom row, second from the left) and Bebe E liked watching the helicopter take off and of course, walking around on the hay. Big Onechan liked the corn on the cob and was looking forward to a Dove Bar after dinner, but we decided to forego the offering of food trucks at the Park and went out for Pho instead. There was a fireworks show later in the evening but we didn't stay for the festivities. 
* * * * * *
Since I hadn't Googled in a while I decided to do a little research and feed my inner nerd. :)
According to Wikipedia, bruschetta originated from Central Italy (which includes the areas of Tuscany and Umbria) during the 15th century. That's a long time ago! Apparently, authentic Central Italian bruschetta consists of toasted bread rubbed with olive oil, garlic, salt and pepper. I think I'll try this next time.
Variations of traditional bruschetta include toppings of spicy red peppers, tomato, cheese, vegetables and/or beans, and cured meats such as prosciutto.
Interestingly, outside of Italy, the most popular recipe for bruschetta involves basil, tomato, garlic, onion and mozzarella. Is this why my version of bruschetta tastes great with BBQ – – – because it's not truly Italian?!?
Whatever the case may be, my bruschetta is super simple, super fresh, and super yummy.
Unfortunately, this is one of those dishes that I'm guilty of cooking like my Mom – – – with no official recipe. I didn't bother to measure anything, SORRY! But I guarantee that this is a dish that you can't fail, and it won't disappoint. I included ingredient guesti-measurements below as a loose guide.
It's just one of those things you taste as you go and simply adjust the amount of salt and pepper to suit your palate. Just picture Giada on FoodTV (not that I am remotely close to resembling her talent) pouring ingredients into a bowl, not really measuring anything as she goes. Somehow it just works. :)
In addition to a great loaf of French bread, all you need is a very good olive oil, fresh garlic, fresh basil, salt, pepper and of course, tomatoes! That's it!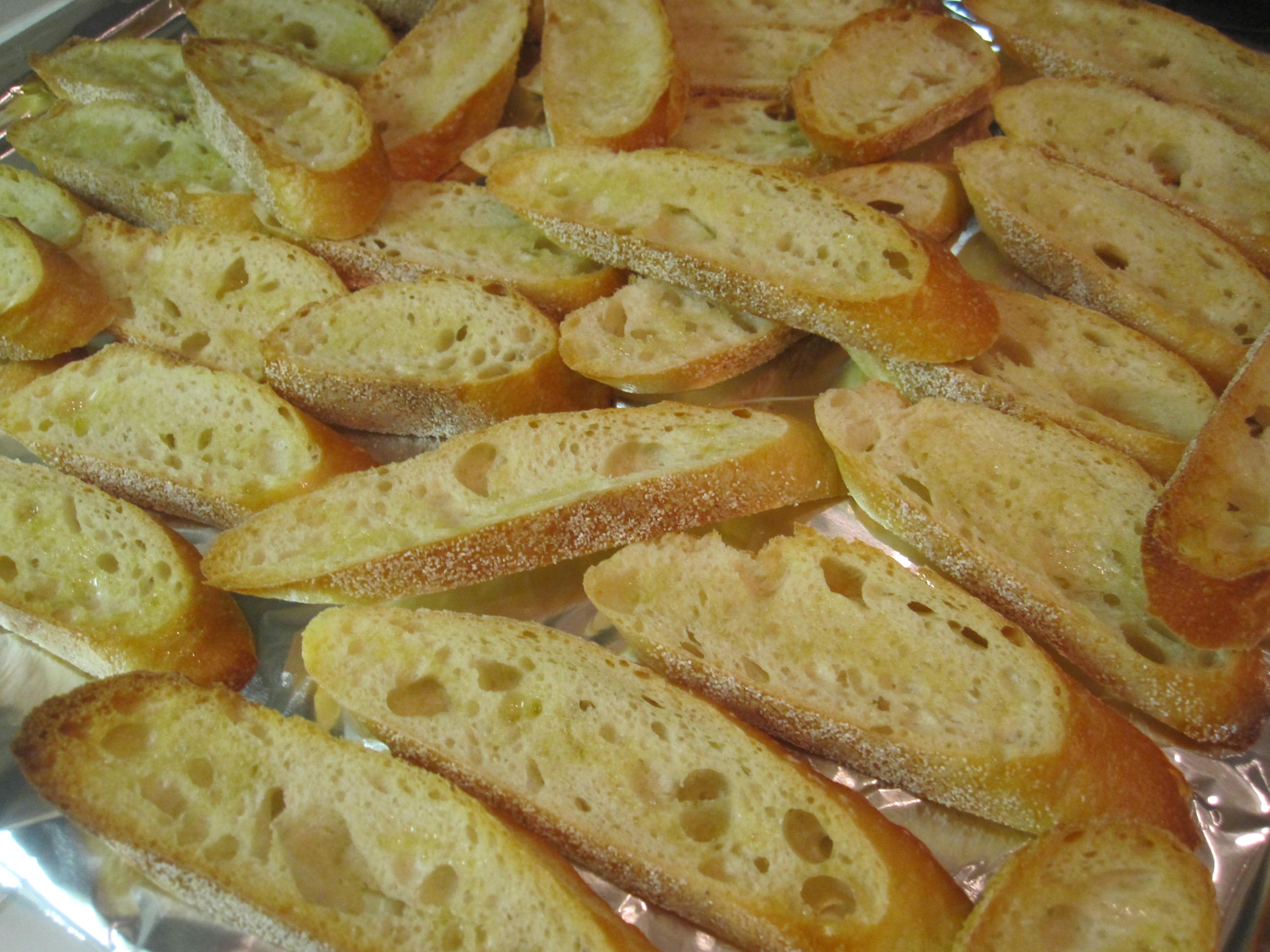 Fresh french bread ready to be toasted in the oven.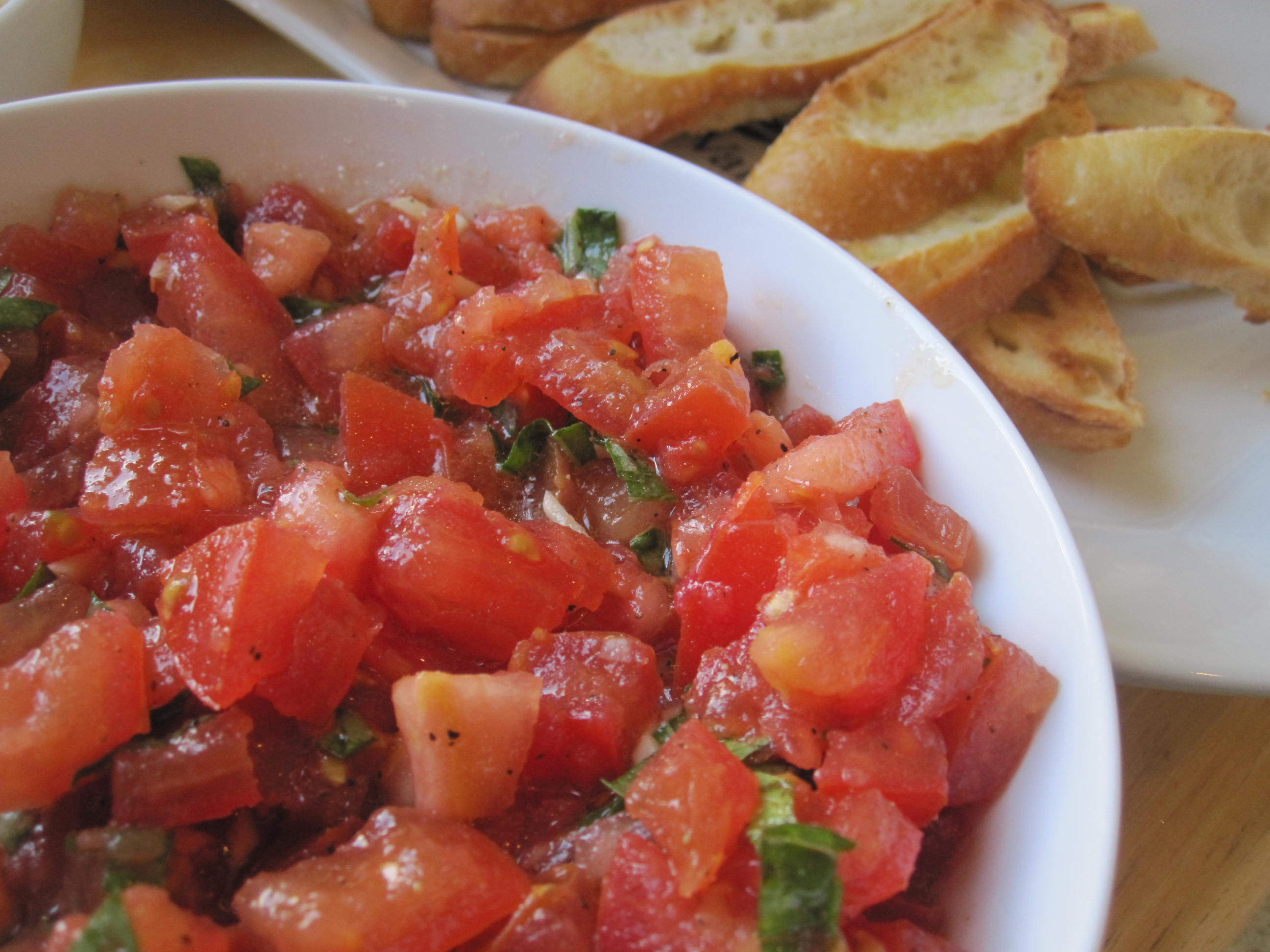 Hope you are enjoying your summer! We've been taking it easy and trying not to get sick! After spending the majority of June fighting a cold we are focusing on staying healthy. Bebe E and I are taking a crafts class and we are still continuing with our swim lessons which are going well. Big Onechan is in full blown summer mode – summer school, swim team, soccer camp and of course – relaxing!
Take care,
Judy | bebe mama
Bruschetta with Tomatoes, Basil and Garlic
Ingredients
One loaf French bread, sliced on the diagonal
2 to 3 tablespoons of a really good extra virgin olive oil (add more if you need to)
3 large garlic cloves (add more if you're a garlic lover)
5  to 6 tomatoes on the vine
7 to 9 basil leaves, sliced horizontally into long pieces (add more depending on your preference)
Pinch of salt
Fresh ground black pepper to taste
Instructions
Slice bread on the diagonal. Spread the slices on a baking sheet and drizzle with olive oil. Bake at 350° F for 10 to 15 minutes. This will get the bread a little crunchy. If you're willing to stand by the oven for a few minutes and you want bread that's really crunchy, set the oven on broil and broil for 2 - 3 minutes on one side. Turn the slices over and broil for another 1 to 2 minutes until both sides are a golden brown and crunchy. Please, don't leave the oven if you use the broiling method because you could very quickly burn your bread. Not surprisingly, I've done that before.
In a medium bowl, combine chopped tomatoes, chopped garlic and basil. Drizzle olive oil over mixture and toss. Add a pinch of salt and pepper to taste. I'm pretty generous with the black pepper.
Taste the tomato topping to see if it suites your taste, adjust salt, pepper, basil, or garlic if necessary. I tend to keep the olive oil light but if you like a richer olive oil flavor, by all means add more of it!
Serve tomato mixture in a bowl alongside the bread. Allow guests to assemble their bruschetta so that their bread stays crunchy.