Guacamole for Bebe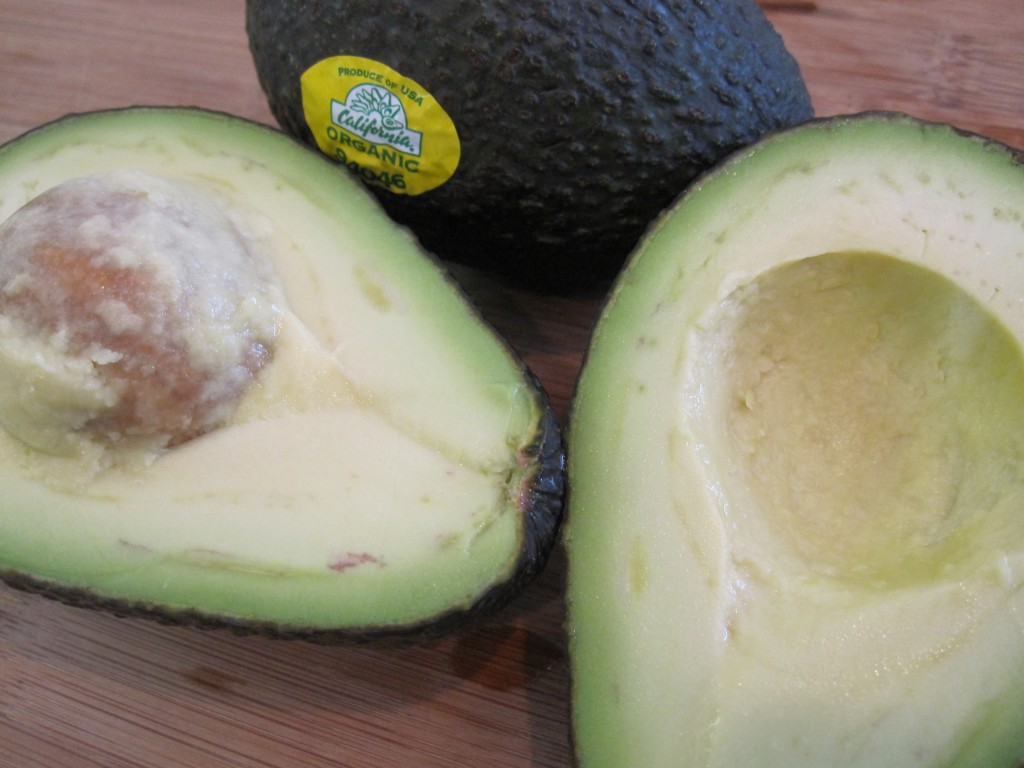 In my Dr. Sears' "The Baby Book", avocado is listed as a favorite first food, but it was my friend and RN (nurse G) that I recall telling me, "avocados are a superfood".  We had lunch over a year ago when she brought out half an avocado and started scooping out the flesh of a ripe avocado into a little bowl for mashing – baby guacamole!
I almost forgot about baby guacamole until I saw it in "The Baby & Toddler Cookbook".  Avocados are a great source of monounsaturated fats (heart-healthy) and it also contains vitamin K (needed for blood clotting).
Baby guacamole is the second to last baby food in the section for 6 month olds… (I'm a little behind) and that's a good thing since Bebe E will be 9 months old tomorrow!  Time sure flies when you're having fun.  :)
This cookbook is full of great baby food ideas although the process for baby food is quite simple – steam or boil or bake, then purée or mash.  One of the joys of this journey has been shopping for quality produce and watching Bebe E enjoy her fresh, healthy food…  until she met mr. avocado.
Yes, we've finally come to a food that she doesn't like.  Such a travesty… but in a way, good for me.  I ate her leftovers with some tortilla chips.  Hahaha.  After all, how could I waste such a beautiful, ripe avocado!
Guacamole for Bebe
(2nd foods / 7 – 8 months old)
Scoop avocado out of its skin, directly into a baby dish.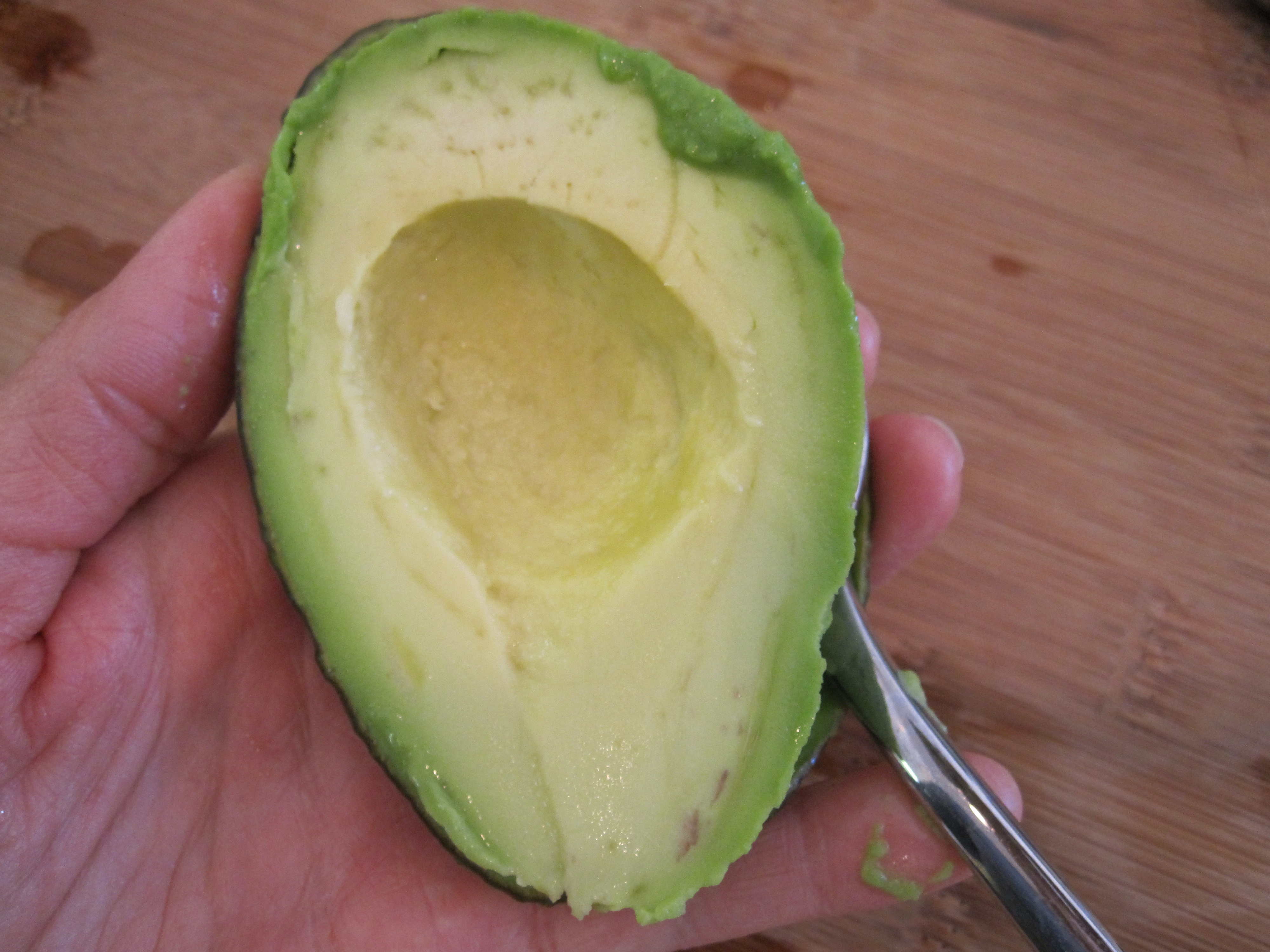 Smash with a fork until desired consistency.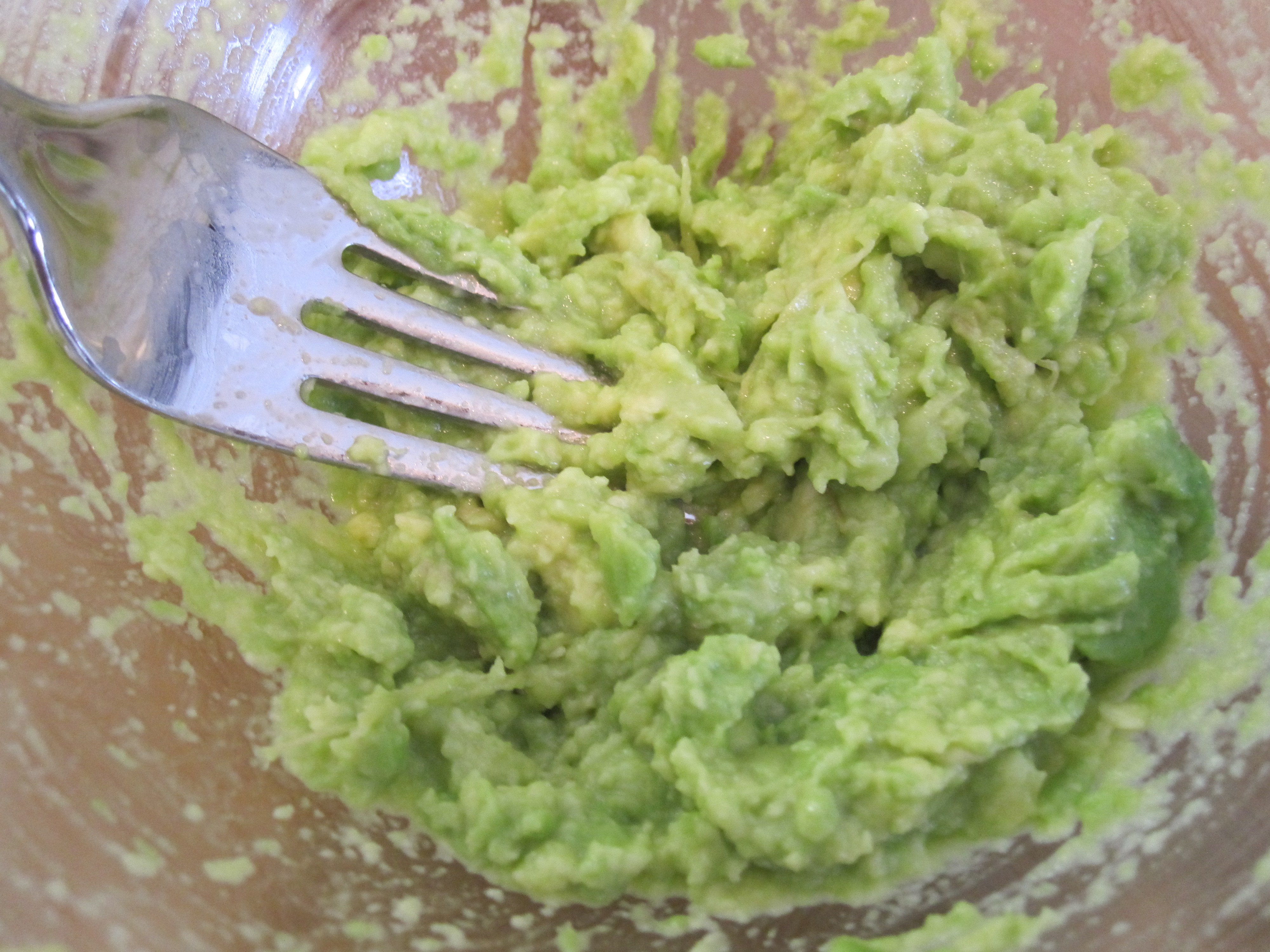 Serve immediately before it turns brown.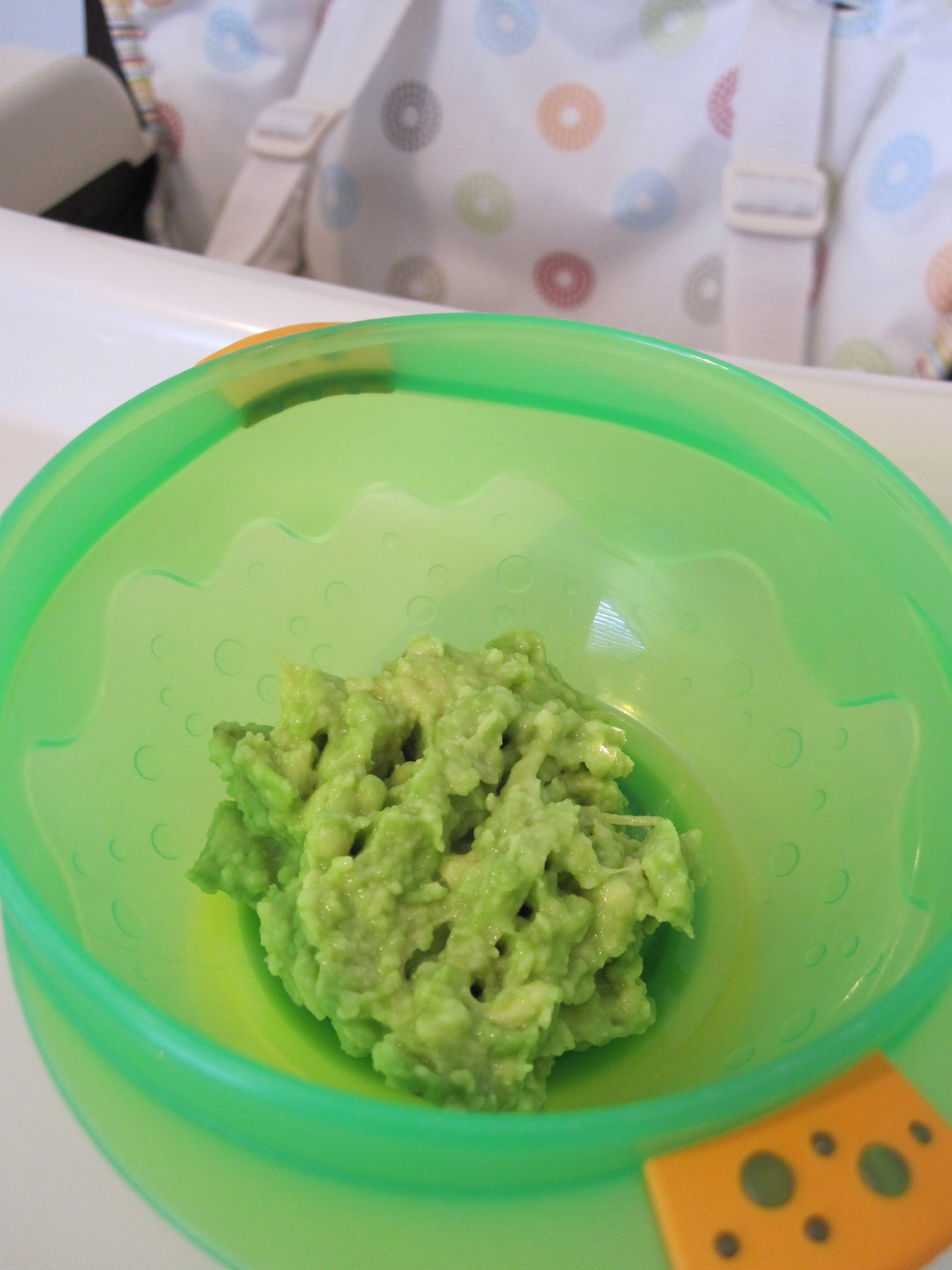 Typically, I mix Bebe E's food with other veggies or fruit, and I did try mixing a little with different foods, including some proteins from Earth's Best which she likes, but it didn't fly.  Nothing could hide the taste of the avocado.  Oh well!  Even though nurse G's baby seemed to like guacamole, my bebe wouldn't near it! I tried this again about a month later and it became one of her favorite foods.
When all else fails, don't waste guacamole for bebe (that is if you haven't already mixed it with baby food!)….  Instead, try it with chips, add a dash of salt, lemon, chopped tomatoes, or just eat it as is, like I did.  :)  It was delish!
Happy eating little ones (hopefully)!
Judy | bebe mama
Appropriate for babies 7 months and older.
Instructions
Scoop avocado out of its skin, directly into a small baby bowl.
Smash with a fork until desired consistency.
Serve immediately before it turns brown.