Hello world!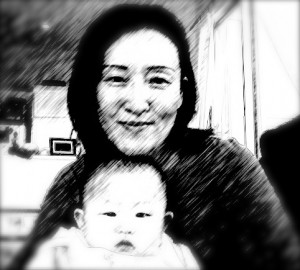 I did it!!!  I am officially a "blogger" and proud to finally be one!
It was just about three years ago when I recall asking my husband, "what are these 'blogs' everyone is talking about?"  It's such a funny-sounding word, especially if you've never heard of it.  Technology challenged as I am, I never imagined that I would create my own blog.  What sparked my interest was food blogs.  I came across an article regarding food blog awards, and I soon found myself visiting one blog after another, pouring over recipes and beautiful food photography.  I was in heaven!  I decided that I too wanted to share my joy of cooking and my favorite recipes.
So here I am!  Over the next few days I hope to a) learn how to build my site, and b) complete my "about" page, and c) share my most recent cultural journey celebrating Japanese Girl's Day for the first time with my bebe girl.  It's been years since I celebrated Girl's Day with my parents and I found myself reminiscing about this tradition and this special part of my Japanese-American culture that I hope to pass along to my own bebe.
Cheers, Mata ne! (Until next time!)